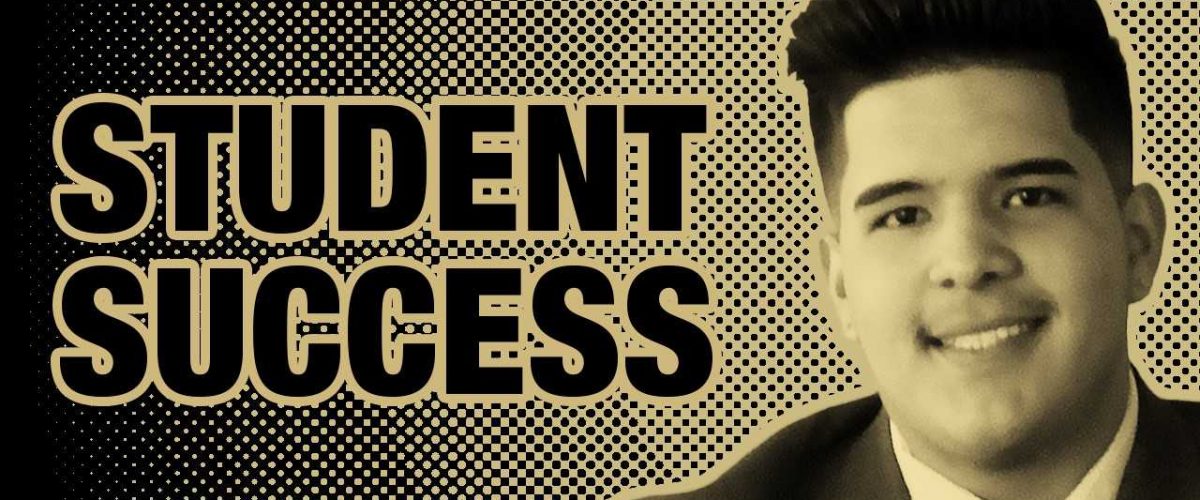 Humberto Meza is a driven CU Denver Business School student chasing his dream of founding his own company. As the first person in his family to graduate high school, let alone pursue a university degree, Humberto is gaining more experience and contacts than he ever could have hoped at the Business School.
Humberto immigrated from Mexico with his parents to Colorado at a young age. He grew up in Aurora and pursued his Associate's degree in high school. After finishing his Associate's degree at the Community College of Aurora, he transferred to CU Denver to pursue a BSBA in Entrepreneurship. Today, he balances being a new father, student, and part-time worker to make ends meet.
This is my city, and I love what we stand for
His path to CU Denver began when his best friend from high school encouraged him to apply for the Daniel Funds scholarship. He chose CU Denver because it was the right fit for him in terms of location and culture. The diversity of his peers was also a big factor in his decision to attend the school.
As a proud Lynx, he said, "We are all under the umbrella of the University of Colorado, but CU Denver has its own spirit. This is my city, and I love what we stand for."
A financial burden lifted to pursue further education
Humberto's full-tuition scholarship to CU Denver relieves a huge financial burden and allows his attention to stay focused on his studies. "I would be working full time without my scholarship. I see the scholarship as a platform for me to succeed and avoid speed bumps that I otherwise would have had to go through," he noted.
As a part of the scholarship, he has been introduced to several high-level executives at an award dinner and the Annual Business School Scholarship Luncheon. Knowing he doesn't have the financial burden of student loans from his undergraduate degree, Humberto has made the decision to pursue graduate school at CU Denver to further his industry connections and knowledge of entrepreneurship.