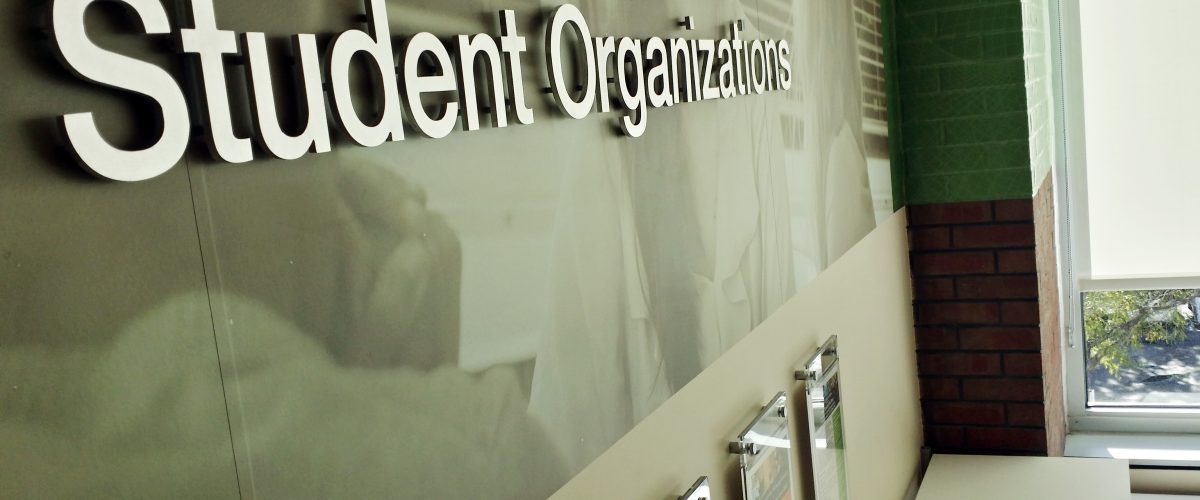 The University of Colorado Business School Student Organization area is open. Much of this was the result of the hard work of Master of Business Administration (MBA) student Jaime McGrath.
"There was a significant need for it," says McGrath. "We needed a space in the Business School to gather, post information about club happenings, and boost engagement."
In 2013 McGrath joined the MBA Student Organization (MBASO) and the CU Denver College Council. After discussing the idea of a student club area in the Business School with other members of MBASO, McGrath proposed the idea to the Council. College Council Chair Caleb Carr located a source of funding, the Student Fee Review Committee (SFRC).
Director of Marketing Kim Halpern, Facilities Program Manager Andrew Rotz, and Associate Dean of Programs Dawn Gregg helped McGrath draft a formal proposal. McGrath is thankful for the help, "they were all very excited about the project and were instrumental in bringing it to fruition." After a few weeks, the SFRC approved the proposal.
"I never thought when I joined the MBA Student Organization as an officer back in January 2013 that my involvement would lead to this project, but I'm glad it did."
Located on the third floor of the Business School building just outside Business Career Connections, the student club area is the place for all things related to Business School student-run organizations. A new TV display, five flyer mounts, and charger-friendly counters line the walls of the club area. Comfy chairs and a collaboration table rest in the interior.
"It's even better than what I thought it would be. Kim and Andrew did a great job coming up with the design and finishes. It looks amazing."
Posting in the Student Club area is only for recognized CU Denver Student Organizations. If you have something you'd like other students, faculty, or staff to see, there is an open-posting area in the kitchen of the northwest corner of floor three.
For more information about posting in the Business School Student Organization area, contact Kim Halpern.
For more information about recognized Student Organizations, contact the Office of Student Life at (303)556-3399.