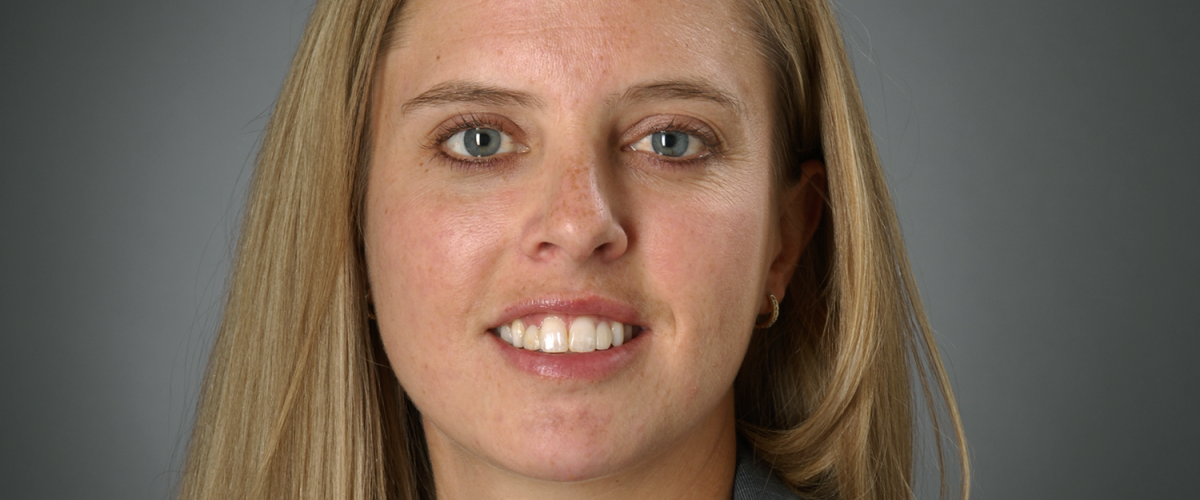 Prior to joining the 11-Month MBA program at the CU Denver Business School, Jessica had quite a diverse background. Her undergraduate degree was in Natural Sciences with an emphasis in Secondary Education. However, she determined shortly after student teaching that she was not destined to be an educator. Instead, Haycraft spent 8 years in the Colorado mountains perfecting her "ski bum" lifestyle. She worked in real estate, hospitality, and the operations side of a ski resort during that time.
When asked what made her interested in the 11-Month MBA program Haycraft said, "The 11-Month MBA program made good financial sense and the timing of the program worked well with my situation. I'm one of those people that would rather get all ten bags of groceries in one trip, rather than make three light trips to the car. The 11-Month MBA program, while intense, allowed me to quickly achieve my goal while minimizing my overall student loan burden. Because I didn't work during the program, I was able to focus all my efforts on "pushing the restart button" on my career and moving on to my next stage in life."
On her experience in the MBA program Jessica added, "I found the 11-Month MBA to be challenging at times, but overall manageable. The professional development support provided during the program afforded me some priceless opportunities. The small cohort setting was extremely conducive to growing my professional network, and it continues to be valuable to this day."
Shortly after graduating, Jessica was hired by another 11-Month MBA alumnus at a Fortune 500 manufacturing company here in Colorado. She is a Senior Data Analyst within their Internal Audit department. Haycraft supports the Internal Audit department and the business by analyzing financial and manufacturing data.
The MBA program helped set Jessica up for success upon graduating as she concluded, "The MBA program acted as a springboard to help me redesign my professional path. It allowed me to focus on myself and my new professional goals for 11 months. While not a "golden ticket" for success, the program gave me access to the tools, knowledge, and people to make myself valuable in the labor market. I would say that I made the right choice with the CU Denver 11-Month MBA program."
To learn more about the 11 Month MBA please contact debbie.follenweider@ucdenver.edu.