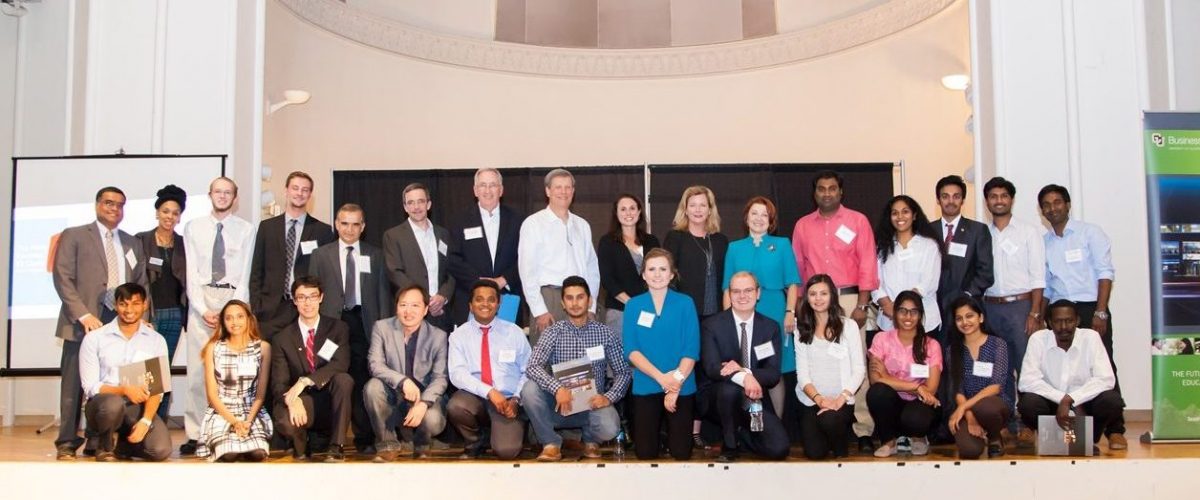 "Consistent and persistent efforts to connect students with career perspectives" is the reason why CU Denver Information Systems Association (ISA) has continually won a national award according to faculty advisor, Jiban Khuntia, PhD, assistant professor of Information Systems. Connecting students with IT professionals in the Denver metro area is the heartbeat of the ISA student chapter.  
The organization's efforts have not gone unnoticed by the Association for Information Systems who awarded the group the Outstanding Careers in Information Systems award for the fourth consecutive year. The award is given to a student chapter that successfully promotes the study or practice of Information Systems to high school students or current students at their home institution or worldwide.  
Embodying the CU in the City spirit, the club connects students with potential employers by forming company tours, meet and greets, panel events, and exclusive internships and career opportunities. Last year alone the organization toured Kaiser Permanente's automated lab and hosted panel events with True Car, Deloitte & Touche, and Zayo.  
How does ISA find its business connections? 
Alexi Huppenthal, ISA president, shared the challenge of finding new business connections for the organization, but the Business Career Connections (BCC) helped build bridges to connect the group with companies they did not know. Khuntia shared that a strong collaboration with the BCC provides resume preparation, career-oriented advising, and other similar efforts, which contributed to its student success in the IT field.  
Other than hosting networking events, ISA lists hundreds of internship and job opportunities on its website. Employers are able to reach out to students at CU Denver via this platform.  This helps inform students on employment opportunities they would not have known otherwise.   
Student organization to be recognized at national conference
Huppenthal shared that winning the award "signifies that our hard work has been successful and our ultimate mission of preparing students to enter the IT industry is being fulfilled." The award will be presented at the 2018 Student Chapter Leadership Conference in Dallas, Texas this coming April. ISA's diligent efforts to bridge the gap between students and the IT industry certainly has paid off.