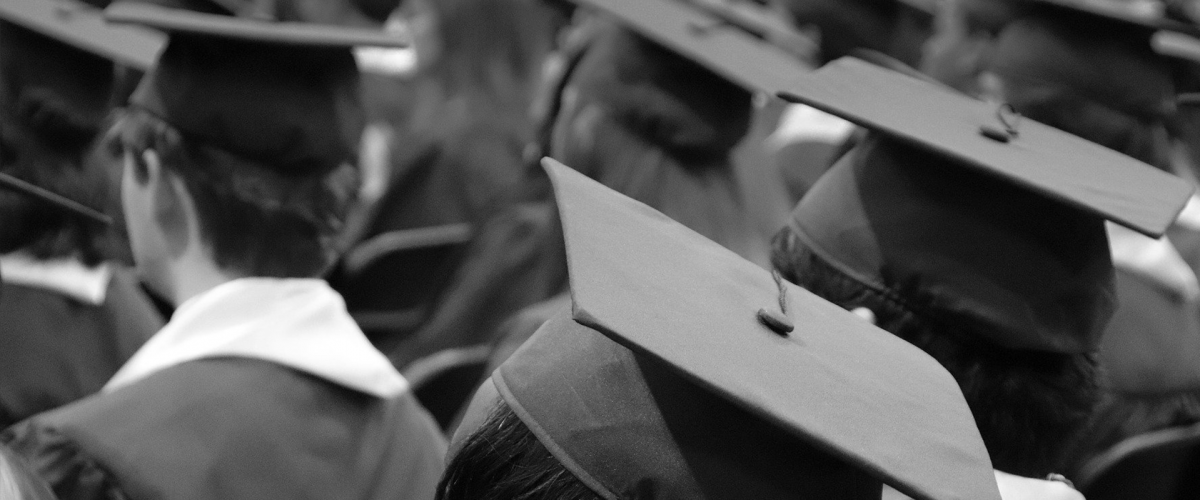 Each semester, the CU Denver Business School honors two undergraduate and two graduate students with the Outstanding Student Award. Exceptional students from across the Business School are chosen for the commendations because of their academic dedication, involvement in the campus community, and for overcoming challenges and adversity.
Alex Waters, MS Management and Organization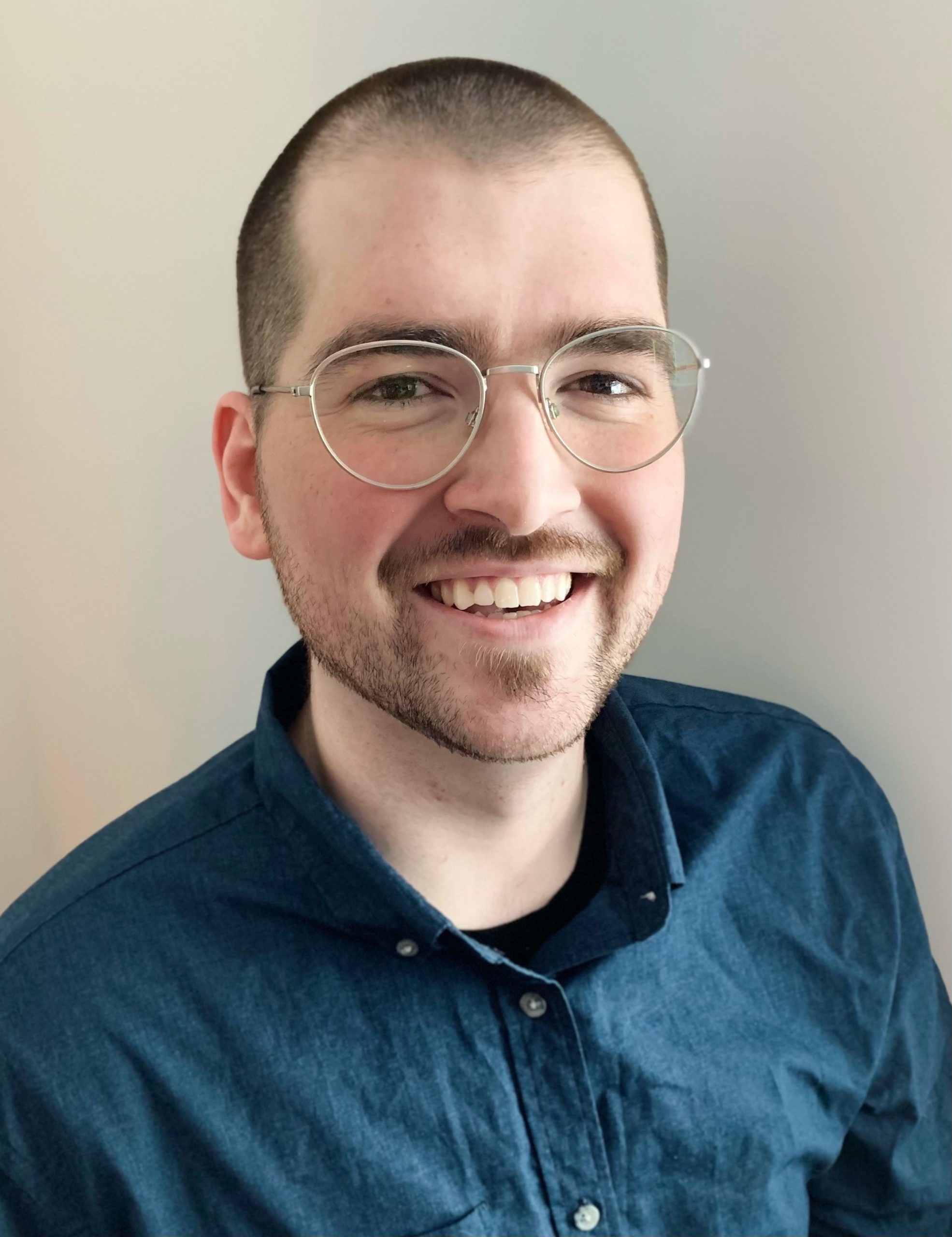 Alex Waters is completing his second master's degree from the CU Denver Business School. Alex graduated with an MS in Information Systems in 2018, and received his MS in Management and Organization degree in December 2020.
"The reason that I ultimately chose to study at CU Denver was threefold; flexibility, customizability of the curriculum, and the Business School's focus on sustainability and ethical business," he said.
Before enrolling at CU Denver, Alex worked in a variety of roles in tech, including at Apple.
"I knew I wanted a program that allowed me to continue working full time and spend time with my wife and daughter without compromising on the quality of my education," said Alex.
Alex has also been able to give back. He volunteered with Granite Technical Institute, where he joined the advisory board to help assist in curating technical curriculum, guest lectures, and assisting with placing students in internships and jobs. "Many of these students come from underserved English as Second Language (ESL) families," Alex shared. "It's an honor to help them reach a position where they can succeed and provide for their families."
The first in his family to get a business degree, Alex plans to use it to further himself and his community.
"Ten years from now I hope to be using my education in even more impactful ways by encouraging and participating in social enterprises focused on ethical operations. I want to help create the types of opportunities I wish I had growing up."
During his time at CU Denver, Alex has received two substantial promotions in his career. After graduation in December 2020, he will become the Chairperson overseeing the Information Technology Systems career pathway for a program that serves eight schools in a district with 67,000 students. It's an opportunity he said he would not have without his education from CU Denver.
"I'm the son of two school teachers who were both the first in their extended families to attend college," said Alex. "Education is something that I hold in extremely high regard and it's been a privilege to be able to complete these programs."
Written by Stephanie Zepelin
Kaitlin LaFlamme, Professional MBA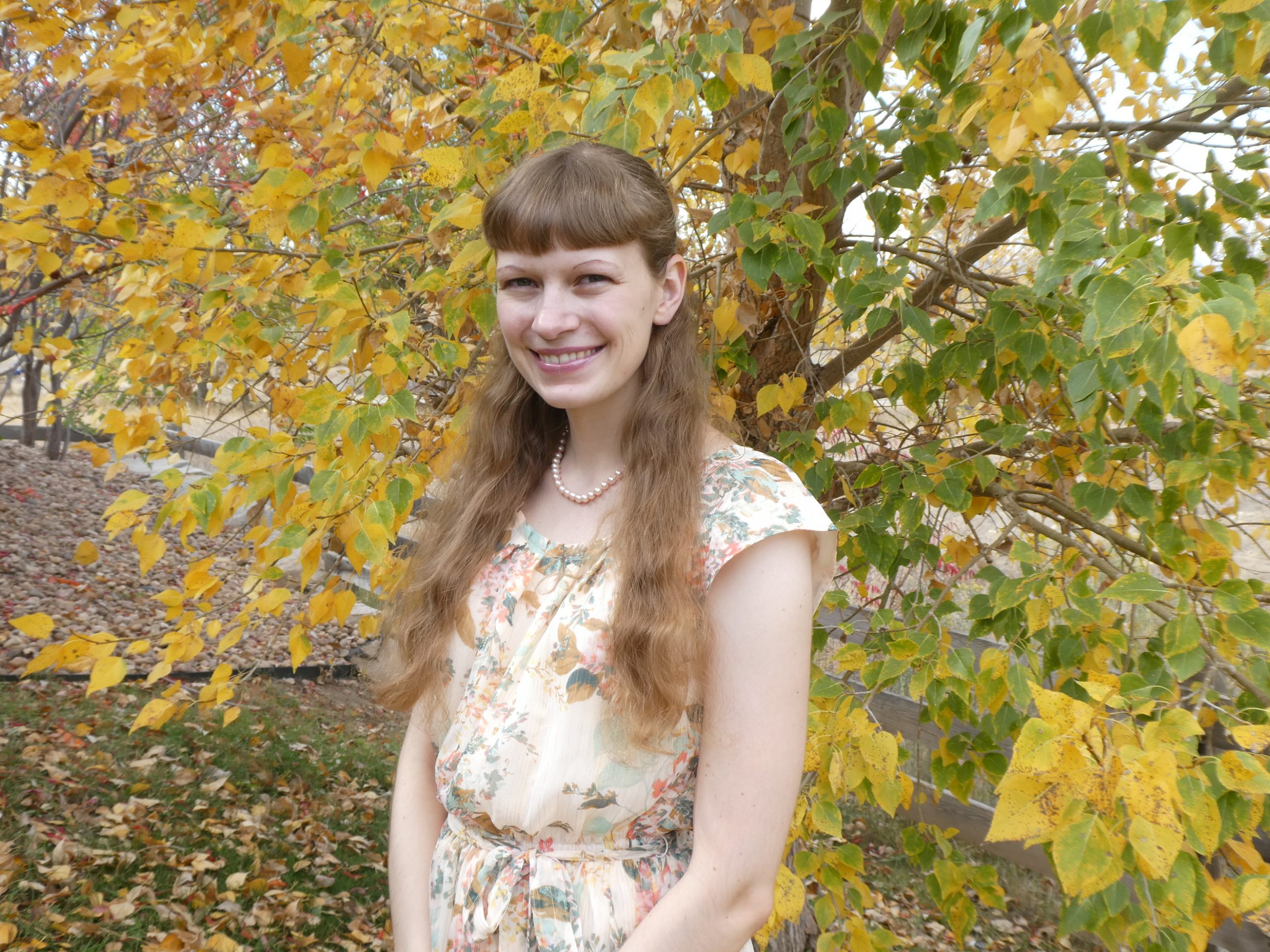 Receiving her Professional MBA has been a deeply personal goal for Kaitlin LaFlamme for many years, after receiving her undergraduate degree from CU Boulder in 2013.
Kaitlin said her MBA courses helped her grow as both a business leader and a person.
"Being in so many different types of courses helped me to become a more well-rounded leader; someone who can confidently present and analyze the numbers that contribute to the bottom-line, as well as someone who can empathize with and inspire my co-workers in both official and unofficial leadership capacities."
Kaitlin received the MBA Outstanding Scholarship in 2018 and 2019. Her focus on her coursework and education are matched only by her dedication to the CU Denver community. In her first semester, she joined the Dean's Student Advisory Council at the Business School, where she had the opportunity to personally interview all four business school Dean candidates one-on-one. When Dean Scott Dawson started in the summer of 2020, Kaitlin was invited to participate in a Visioning Meeting to discuss the vision and future of the Business School.
She expanded her experience beyond the classroom in May of 2019 when she went on the inaugural Entrepreneurship in Barcelona Maymester study abroad program.
"My Maymester in Barcelona was one of the highlights of my MBA degree, and I am so grateful to have had an experience that increased my worldview and helped me to gain a deeper appreciation for a culture different from my own," said Kaitlin.
Being involved with the Daniels Fund Ethics Initiative (DFEI) was another impactful experience for Kaitlin. She attended DFEI Ethics OnSite visits in-person to the headquarters of US Bank, Wells Fargo, and DaVita in 2019, as well as virtual visits with executives at the World Bank, SAIC, BAE Systems, and FirstBank in 2020.
"As someone who wants to be an ethical leader in all areas of my life, it was an invaluable opportunity to be able to meet with such high-ranking executives and to hear about their ethical successes and failures first-hand," she said.
Kaitlin also represented CU Denver on the DFEI Graduate Case Competition Team in 2019, was part of the student committee to select the 2019 and 2020 recipients of the Bill Daniels Ethical Leader of the Year Award, and attended the State of the Small Business Event each year.
Volunteering has been a big part of Kaitlin's life since she was young, and she continued her volunteerism while getting her MBA. During her time in the program, she has volunteered at the Denver Children's Home, with the CU Veteran & Military Student Services Office Adopt-a-Vet holiday program, and for the Colorado Veterans Community Living Center at Fitzsimons, among various other volunteer projects on her own and through her workplace. "I have been blown away by the generosity of my community, even during such difficult times," Kaitlin said. "It has inspired me to also give what I can, because even seemingly small actions can have a big impact."
"The last three years of juggling a full-time job, my MBA coursework and study abroad experience, my involvement on campus, and my commitment to giving back to the community has been quite the balancing act, but every single second has absolutely been worth it," Kaitlin shared. "My MBA experience has been even better than I could have possibly imagined, and I am incredibly grateful for everything I have learned, the personal connections I have made, the opportunity to use my voice, the chance to become a better and more ethical person, and the gift of being able to give back to my community."
Written by Stephanie Zepelin
Michael Greenlee, BSBA in Management, Human Resources Management, and International Business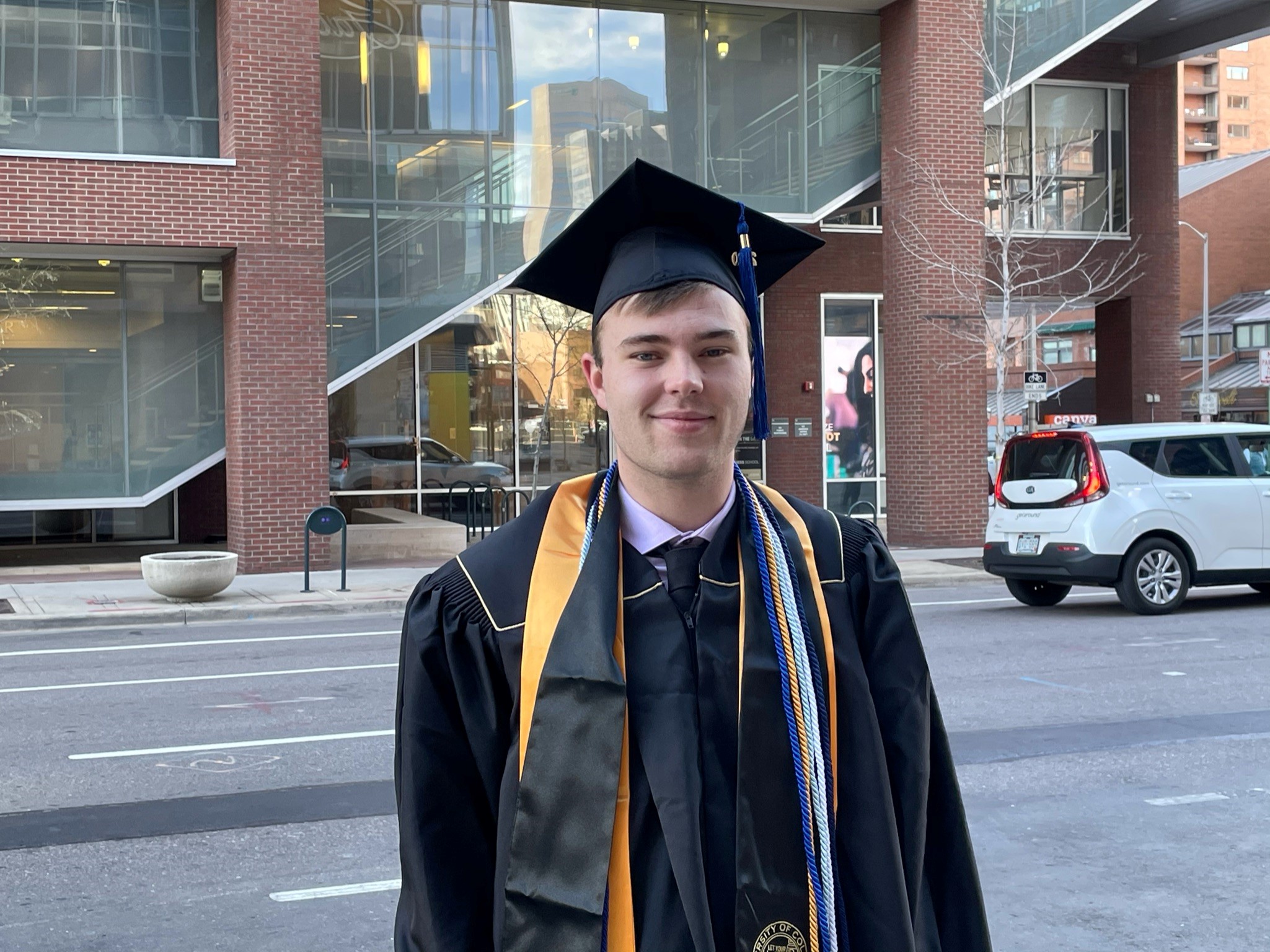 Before Michael Greenlee got to CU Denver, he had a tumultuous educational journey. In Fall 2015, he was studying Computer Engineering at the University of Colorado Boulder. The semester brought major adversity and Michael decided to take a step back and take a year off from education after 13 years of continuous study.
After the year off, Michael was determined not to become another statistic – a student who drops out and never returns. He enrolled in Front Range Community College's Business program and felt he found his true interest. His time in community college rebuilt his confidence as a student and he was able to earn a 4.0 GPA and join several leadership groups. He also became involved as a supplemental instruction leader for classes that were considered high-risk due to difficulty level. He built a community and grew relationships with his peers, which became important when Michael lost his grandfather and a beloved family dog in the same semester. His strong support system of family, friends, and his peers allowed him to refocus on his goals after a trying semester.
In 2018, Michael applied to CU Denver and was accepted directly into the Business School. His hard work in community college would transfer as credits and he would be able to graduate with three majors. More confident in his abilities as a student, Michael wanted to find ways to get involved at CU Denver. He joined the Business Student Ambassador Committee (BSAC) and CU Denver Society for Human Resources (SHRM).
In 2019, Michael became the president of SHRM and treasurer of BSAC, which was a lot to balance and stretched his leadership and time management abilities. "One of my guiding principles was building a community, creating space for people to be able to come together." Although Michael's schedule was full and classes were becoming increasingly challenging, he knew the importance of the work he was doing with BSAC and SHRM.
Michael helped plan panels, speaker meetings, and networking events for SHRM. He knew the importance of out-of-class enrichment and networking. He found his internship and future career through networking with the Mile High chapter of SHRM.
"BSAC also has a special place in my heart," Michael shared. "We've been able to offer really unique experiences to the school that I would have never expected." Each year, students have the opportunity to travel to conferences around the country to learn interviewing skills, speak with distinguished guests, and explore a new city. In his role as treasurer, Michael had the opportunity to grow his organizational ability booking these conferences for students.
These organizations connected Michael with some of the most motivated students on campus and helped build a supportive, dedicated, and talented community. As he nears graduation, Michael shares, "Looking back I can recognize the hard work and achievement that it took. I am so pleased with the work, the struggle, the learning, the friendships, the preparation, even sometimes the failures; I wouldn't give any of that up for the world."
Written by Sophie Gray
Ben Jenkins, BA and BSBA, Economics and Finance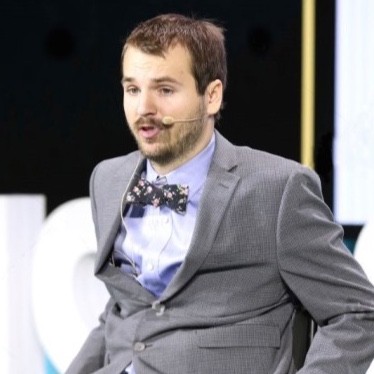 Ben Jenkins is graduating with a double major in Economics and Finance. After graduation, Ben plans to get a master's degree in Data Science. Ben enjoys helping students, and he is currently a teaching assistant for Management of Business Capital and Survey of Financial Derivatives. His professional interest is in using statistical and analytical techniques to extract actionable insights for business operations.
In February of this year, Ben was honored to be part of the NFL's 1st and Future Competition. The annual event is focused on player safety, health, and performance. Ben was able to employ his analytical skills to recommend ways to reduce player injury in the NFL. He analyzed a large dataset and was tasked with investigating the relationship between the playing surface and any other game or play related data that contributes to non-contact lower limb injuries. Building on a foundation from what he has learned at CU Denver, Ben was able to implement machine learning and survival analysis techniques to detect patterns in the NFL injury data and identify specific factors that result in an increased probability of injury.
Ben was selected as one of three finalists and flown to Miami to present his findings and recommendations. He won the first-place grand prize – tickets to the 2020 Super Bowl.
"The University of Colorado Denver has provided great opportunities for growth as a student and young adult. I am grateful to have received an excellent education and the ability to foster long-lasting relationships."
Written by Sophie Gray