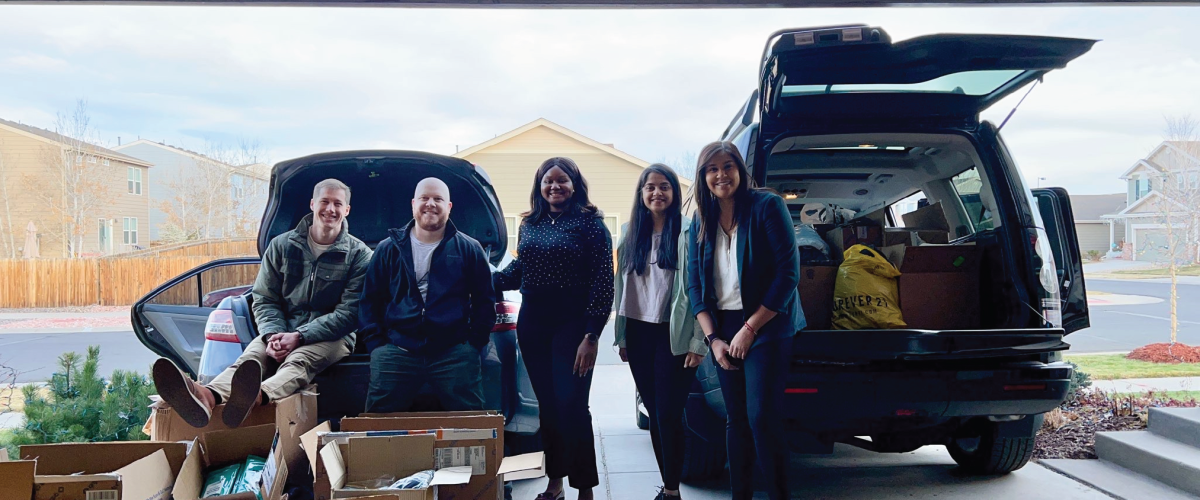 Each semester, Professor Roger Ritvo assigns a Service-Learning Project to MBA students in his Leading Individuals and Teams course.
As part of the course, students are asked to identify a local organization to arrange a hands-on service project for and then share their accomplishments in an end of semester presentation. The practical application of this project encourages students to engage the community through fundraising, and reinforces concepts learned and discussed in the course and the textbook.
Student Ashley Nathasingh and her group chose the Denver Rescue Mission and Aurora Warms the Night organizations for their project. Ashley was particularly interested in organizations like this because she has always enjoyed collecting winter gear for her community.
"These missions are especially fulfilling to work with around the holiday season," said Ashley
For the past two years, group member Esheshiasera Obaitan has collected warm clothes for the homeless and was excited to combine her passion to give back to her community with this graduate course.
"Warm clothes and personal hygiene items make a huge impact in the lives of those less fortunate," said Esheshi. "It goes beyond just one warm meal; they get to utilize these items for an entire season."
Each group member was proud to work with such essential organizations and choose these facilities specifically for their mission, the areas they support, and their willingness to respond and work with the group. Esheshi was especially excited to work with Aurora Warms the Night since she has a particular interest in the unique services they offer to the community.
"Aurora Warms the Night has a mobile shower truck that they can drive around so people can clean up and feel refreshed," said Esheshi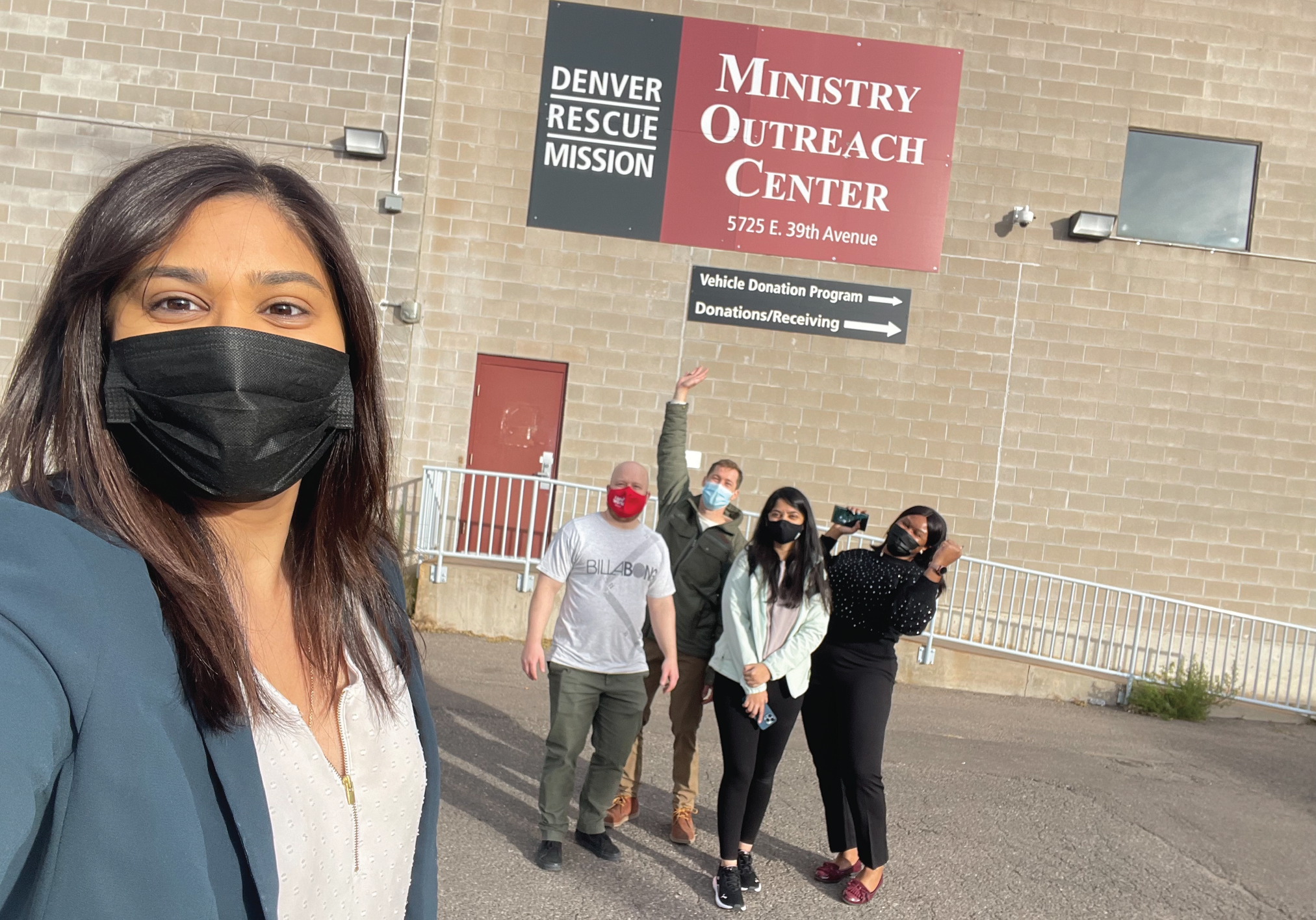 The group spent the fall semester collecting winter coats, hats, scarves, socks, gloves, and hygiene products, with each group member responsible for independently collecting and fundraising money to buy winter gear. Collectively, they gathered over 1,400 items to split between the two organizations.
The fundraising element of this project is especially important as many people are willing to help, but don't have any physical items to donate. The group utilized an Amazon Wishlist, registries across popular retailers, and a Venmo account to get as much support as possible.
Ashley described these fundraising tactics to be deeply rooted in marketing strategies she has learned throughout her student career here at the business school. Esheshi also created an Instagram page to highlight their progress and post promotional marketing content.
"It feels like a full-circle moment to take what I've learned and apply it to a practical matter like helping the community," said Ashley
Even though they have passed their official drop-off date in early December, the group is still collecting items to help the community. For these students, this course has offered a unique and practical application of what they have learned throughout the semester.
Combining marketing, philanthropy, leadership, and management, Professors Ritvo's course provides lifelong skills for students and highlights the positive impacts of local organizing.