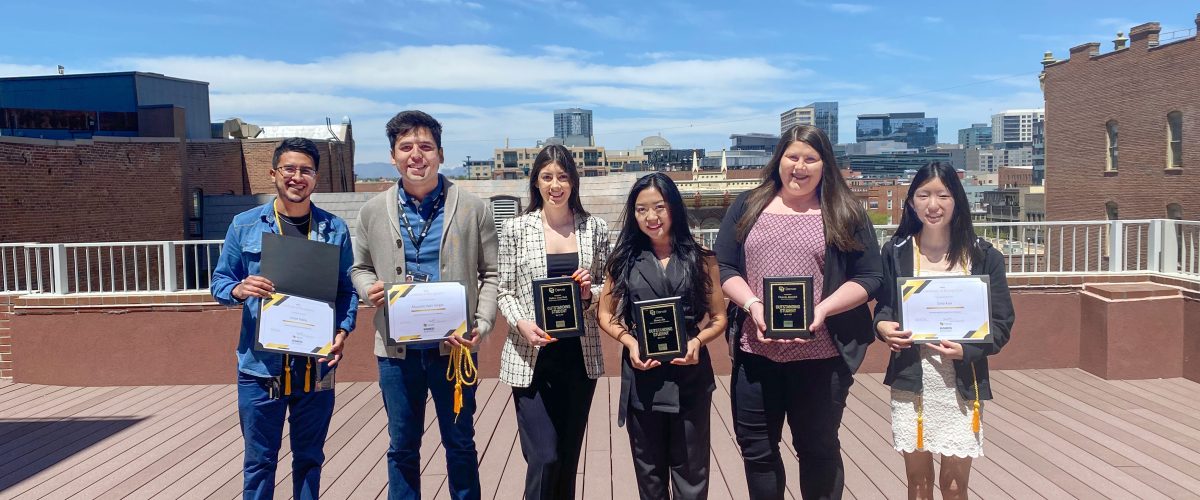 Outstanding Graduates 2022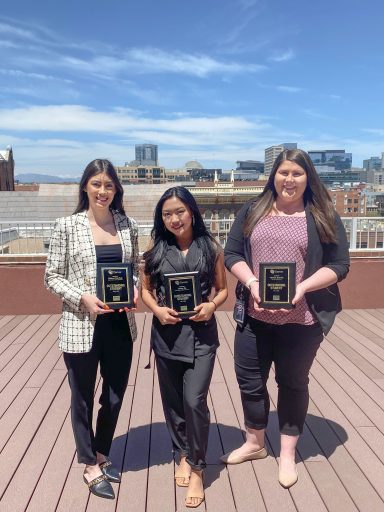 Bryce Griffin Peterson

As a world traveler and EdTech enthusiast, Bryce came to CU Denver for an MBA to learn the ins and outs of innovative industries and gain the knowledge and network he needed to fuel his entrepreneurial dreams. Looking back on his experience, he states that he gained even more. By fully immersing himself in CU Denver's entrepreneurship network, Bryce was able to receive resources that allowed him to propel his status in the start-up world and secure funding to develop his business ideas. As a two-time winner of THE CLIMB | Jake Jabs Business Plan Competition and a participant in the JUMP Incubator, both programs run by the Jake Jabs Center for Entrepreneurship, Bryce has left no stone unturned when it comes to developing his skills for his future. As Bryce moves on from the CU Denver Business School to his next adventure, he states that he has a goal to continually give his time, effort, and resources back to the CU Denver Business School community in hopes to repay just a percentage of what they gave to him. After graduation, Bryce will move on to his dream job on Wall Street with Citigroup knowing that he may always come back to the Business School community to find or give support, resources, and knowledge from a plethora of esteemed colleagues and mentors.


Honey Zin

Honey did not initially know she had a passion for business and entrepreneurship. In fact, she started at CU Denver looking for a push toward an industry that inspired her rather than follow her expected plan of going to medical school. Luckily for both parties, the CU Denver Business School was able to spark her interest with its undergraduate marketing program. Honey expressed gratitude for those she met and worked with through the program, including one of her favorite faculty members Jim Lopresti. Seeking guidance from experts, Honey enrolled herself in the Mentor Collective program offered by CU. Here she received advice and direction that allowed her to create a vision for her post-undergraduate life as she pursues building her own business. Honey looks forward to a bright future, as she expressed that the Business School has allowed her to feel prepared and supported in her future endeavors.


Fatima Cruz

Fatima came to the CU Denver Business School with a tendency to be shy and less confident in speaking up to express her opinions; however, after a few years at the school, she will be entering the work world with a voice and confidence she didn't know she had. By pushing herself to speak up in some of her smaller courses, Fatima found that she encompassed all the things that make an extraordinary business professional. She now feels she can contribute beyond work to engage with customers, colleagues, and superiors in many of the high-pressure situations that come with the business territory. Like some of the other outstanding graduates, Fatima joined Mentor Collective put on by the CU Denver Business School and found a lot of value in helping first-year students navigate all the opportunities in front of them at the school. She was also able to get involved with CU Denver's Dance and Cheer team, which for her was a large step in her journey to embody and deploy her newfound strength. All in all, Fatima expresses gratitude for her time at the Business School and to the faculty members and students that helped her get out of her shell. She states that the school has allowed her to be comfortable with the uncomfortable, a skill that will take her far in the ever-changing world of business.


Victoria Jennrich

Completing her undergraduate degree during the pandemic, Victoria Jennrich knew she would continue to pursue school but was not sure what path she wanted to take. After much consideration, she took a leap of faith and enrolled in CU Denver's Health Administration MBA Program. Moving to Colorado from Minnesota, Victoria was enthusiastic about immediately joining various communities within Denver and the CU network. Reflecting on her time in the MBA program, she stated that it was the many relationships she formed in the first few months that gave her the connections and opportunities to make her mark at the business school. With only two years in the program, the mark she left on the community is quite impressive. Victoria co-authored two papers that were published in the Health Administration Research Consortium, was a council member and marketing chair for the Health Administration Student Organization(HASO), and created Lasso, a bi-weekly newsletter for the HASO, all while maintaining a 4.0 GPA. As she moves on in her endeavors, Victoria expresses excitement that "she is ready to continue as a Minnesota girl adding drops to Denver's big pond".

Student Mentors
The Business School also recognized four student mentors who have gone above and beyond to welcome first-year students to the CU community. Each of the mentors have made a difference in their mentees' time here at the Business School and received a gold cord that represents their great work to wear during graduation.

Mauricio Valle Vargas – mentored 11 student mentees
Oscar Fraire – mentored 7 student mentees
Gina Kuo – mentored 16 student mentees
Fatima Cruz – mentored 10 student mentees

The 2021-22 peer-to-peer Mentor Collective program logged over 750 conversations and 3,950 peer-to-peer text messages! This could not be done without the time, dedication, and passion of our mentors and CU could not be more grateful. The Mentor Collective would like to give special thanks to our SuperMentors. Mentors make a significant impact on student success here at the CU Denver Business School

Here is more information on the peer-to-peer Mentor Collective program.