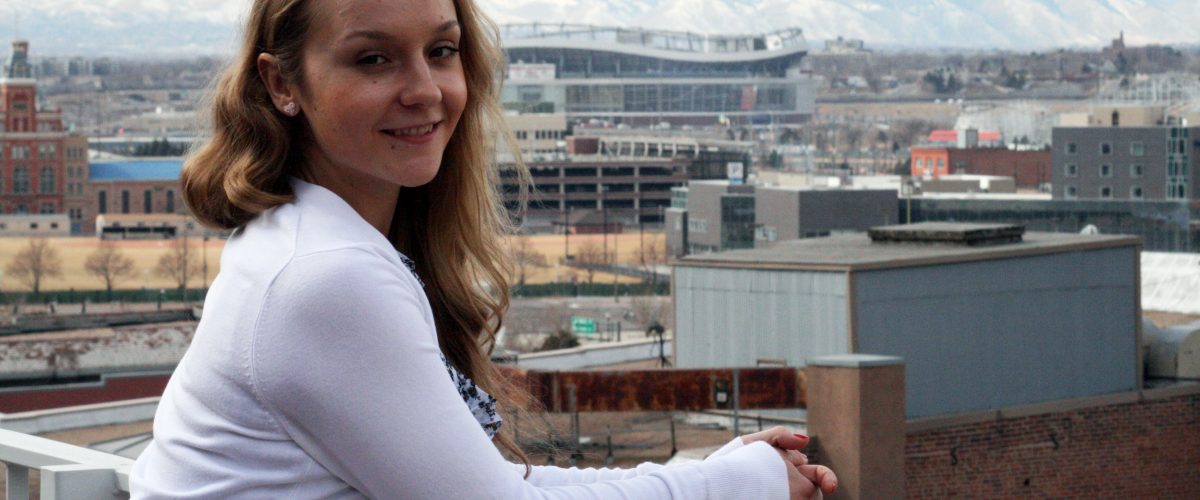 Yulia Pastukhova is a management student at the University of Colorado Denver Business School. Yulia is from Irkutsk, Russia—a city of around 590,000 –which is one of the largest cities in Siberia. When she started her undergraduate career at CU Denver, Yulia was not sure whether she would be able to afford to stay for more than a semester.
"When I started at CU Denver I had just separated from my husband, I had problems with my legal status, I had moved to a place on my own, the company I was working for designing rugs was not doing well, and I had money for maybe one semester at the Business School. I was at the point, actually, of moving back to Russia. I was thinking 'I don't know how I'm going to stay here.' It was just a very hard period of my life.

"Receiving the Reisher scholarship was the turning point for everything in my life. I was able to afford to stay in Denver and attend the Business School, and focus on my schoolwork and enjoying my education. I didn't have to worry about money or paying off loans. I have met many great people and friends through Reisher events, and even my work started going better. Receiving the scholarship opened so many opportunities for me."
Thanks in large part to receiving the Reisher Family Scholarship, Yulia will be graduating with her Bachelor's degree in May 2015. Yulia is one of many students who benefit from the generosity of donors. Each year the Business School gathers the top community and business leaders at Denver's premier event, the Celebration of Success, helping to raise essential support for student scholarships in order to make an impact in the lives of students, like Yulia.
This year's Celebration of Success will feature a keynote address, titled "Let's Fix the Debt," from Alan Simpson, former US Senator from Wyoming (retired) and former Co-Chair of the National Commission on Fiscal Responsibility and Reform (2010). To find out more about Celebration of Success and how to get involved, visit business.ucdenver.edu/celebration.