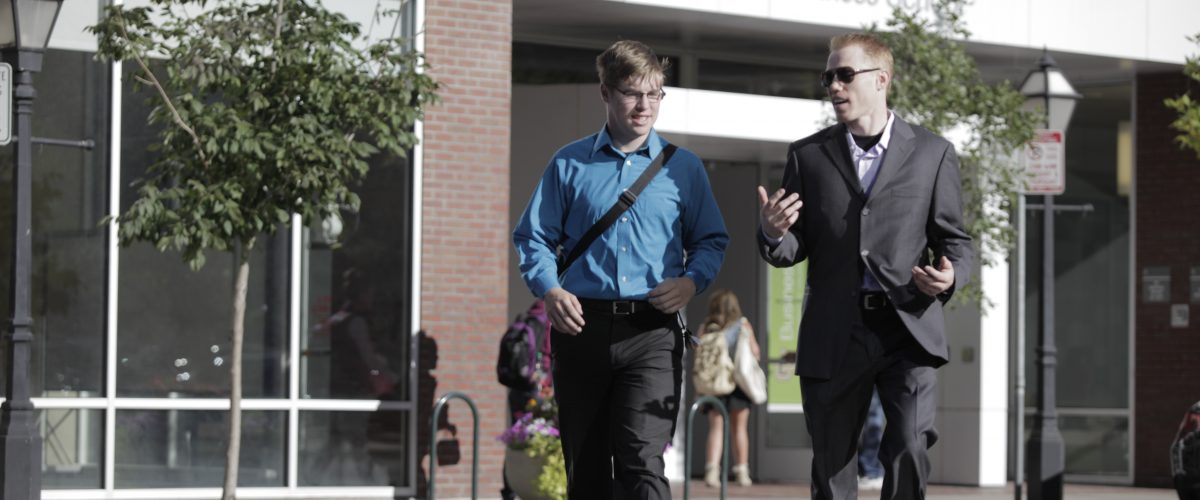 The Marketing Department at the University of Colorado Denver Business School is looking for a CU Denver student to work part-time (20 hours per week) as a Student Marketing Assistant. This is a paid, on-site position that offers flexible hours (within the Business School's M-F 8am-6pm office hours) and the convenience of being locating in the Business School building. This position provides hands-on experience with a multi-disciplinary marketing team that provides web, print, photography, PR, marketing, and social media support for all departments within the Business School. The Student Marketing Assistant will have the opportunity to build their skill set and resume working on a variety of projects.
Student Marketing Assistant
This position is open to both undergraduate and graduate students who meet the minimum qualifications. This is an excellent opportunity to work with a multidisciplinary marketing and design team who are responsible for all web, print, advertising, event support and communications for the CU Denver Business School. Students will get hands-on design and production experience that will result in visual portfolio elements. The successful student will refine their teamwork and project management skills. Come and join a successful team and get valuable work experience.
Reporting to the Marketing Director to assist in:
News story writing and editing
Social media content posting
Basic design layouts using supplied templates
Design editing in online content management system
Basic marketing research
Event support – promotion and working
Minimum qualifications:
Demonstrated excellent writing and editing skills
Working knowledge of social media marketing
Experience working on Mac and PC
Ability to manage projects alone or in a team
Must be enrolled as a student
Able to work 20 hrs. per week within 8-6 work schedule
Preferred qualifications:
Photography experience
Experience with InDesign, Photoshop, or other design software programs.
Special Instructions for Applicants:
If you have samples of writing, design or web work you have done, please include them with your resume. Apply by email:
Kim Halpern Director of Marketing and Communications CU Denver Business School kim.halpern@ucdenver.edu