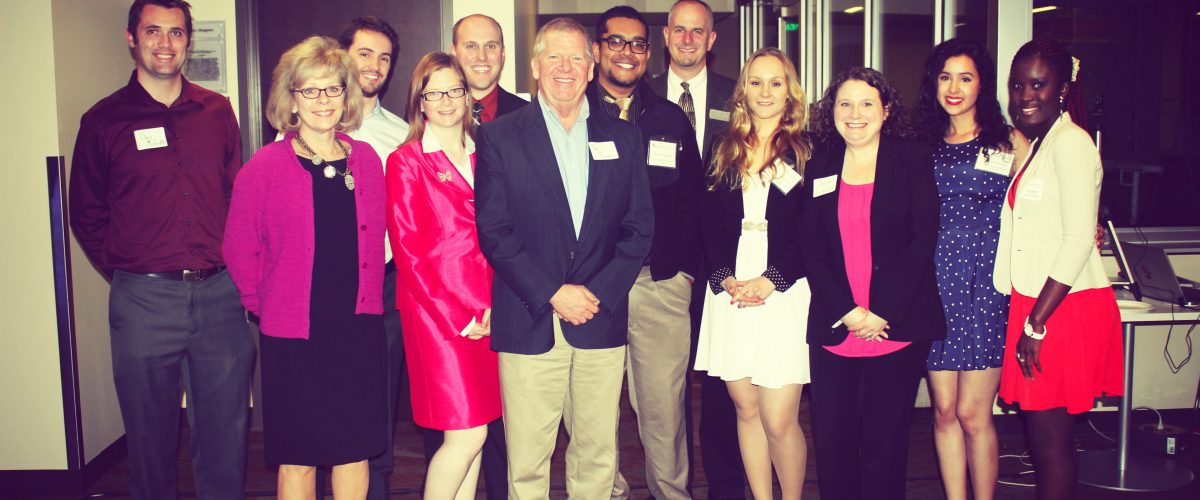 The Business Student Ambassador Club (BSAC) and Graduate Career Connections (GCC) at the CU Denver Business School recently hosted "College to Corporate;" a panel discussion and networking event. The event included presenters from four international companies, including Rocket, Arrow Electronics, Prologis and Raytheon.
The panel discussion started with Steven Vogel, Human Resource Manager at Arrow Electronics. Vogel shared his experience at the company. He started working at Arrow as an intern, and slowly worked his way up to his present position. Vogel loves his job because he receives calls from Egypt in the morning, from Italy at noon, and basically spends his entire day working with customers around the world.
The next speaker was Jennifer Leitsch, Corporate Responsibility Manager at Prologis, who shared her story about finding her career after graduating with a degree in chemical engineering, being laid off twice, and working for companies like Aveda and the Cherry Creek Mall. She now manages real estate all over the world for Prologis.  After Leitsch, Neil Evans, Senior Finance Manager at Raytheon, discussed career opportunities within his company and his experience working with NASA.
Finally, Dan McGarth, Managing Director of R&D at Rocket Software, discussed his work experience in Australia, where he used to manage a team of 30 people with guns as part of his role in an army. McGarth brought this experience to Rocket, where he is successfully managing more than 60 people. McGarth passionately shared how every experience you get in life can be incorporated into your work experience and help you to land your dream job. Several years ago, McGarth took a huge risk by selling everything at home in Australia and moving to the USA to start a new career at Rocket.
What is some key advice shared by the panel to the question "what do companies expect when they hire an intern?" The panelists' answers generally fell to three main points:
An intern needs to be absolutely engaged in a process while at the company
We want to hire a top talent
If we don't hire you, we want you to become a company promoter
This event was a great success, described by one attendee as "an incredible evening with mind blowing-speakers." If you are interested in learning more about future BSAC events, please like them on Facebook: https://www.facebook.com/cudenverbsac and check out our website: http://www.cudenverbsac.com/
Find out about all of the CU Denver Business School student clubs on the student organizations page.