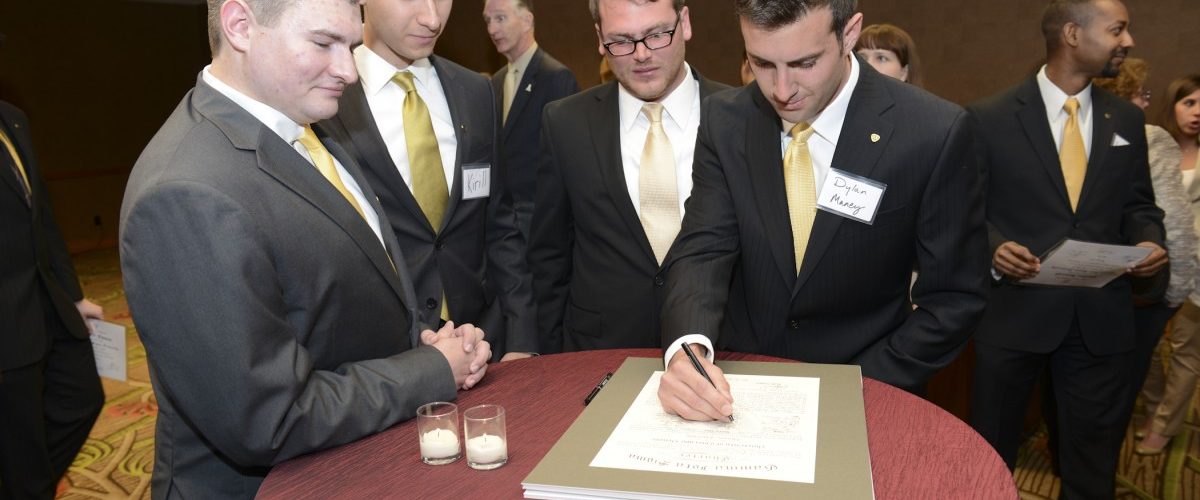 "I had no idea." Kirill Buzinov, a recent University of Colorado Denver Business School Financial Management undergraduate, received a Business School Student Club Leaders Scholarship without ever applying for it. It was not gifted to him because he looks nice in a suit, but because he demonstrated strong leadership skills in a student organization, specifically CU Denver Finance and Risk Management and Insurance (RMI) Club.
Late 2013, Buzinov and some classmates noticed a vacuum in their extra-curricular activities. They realized they wanted a place where they could meet and talk about insurance, finance, and risk management outside of the classroom with classmates and mentors. With a little research, they found a Finance and RMI Club in limbo, so they revived it.
October 2013 marked the beginning of a fully functional Finance and RMI Club. In one short month, the club grew substantially and developed partnerships with Rocky Mountain Association for Financial Professionals and Chartered Financial Analyst Society Colorado. Near the end of November 2013, it was renamed the CU Denver Finance Club, with Buzinov as president.
The group showed no signs of slowing down, however. In May 2014, Gamma Iota Sigma (GIS), the international risk management, insurance and actuarial science collegiate fraternity, chartered its 60th chapter at CU-Denver, Beta Mu, thanks to Buzinov and his club. Scott Starita, an RMI undergraduate, became the GIS president. In less than one year, they revived a club and brought an academic fraternity to CU-Denver.
Scholarships at the CU-Denver Business School fall under two categories: those requiring applications and those based on merit or faculty nomination. For their tremendous effort and leadership, Kirill Buzinov, Dylan Maney, and Scott Starita received the Business School Student Club Leaders Scholarship.
There are many scholarships available to Business School students in each degree program. For a list of available scholarships and deadlines, please visit Business School Scholarships.