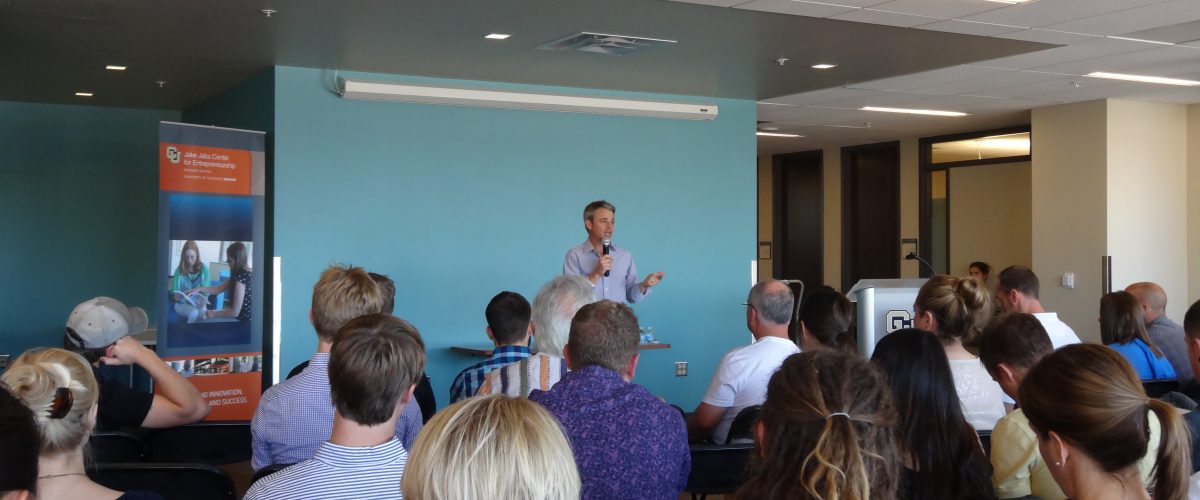 Over the course of 5 days, over 1,200 Denver professionals and entrepreneurs attended Denver Startup Week presentations at the University of Colorado Denver Business School. As part of those presentations, the Business School hosted Michael Collins of Be Story Driven on September 17.
From 1 PM to 2:30PM Collins provided in-depth guides for building a story, whether for a company or for a personal brand. He used his experience in improvisational and sketch comedy to shed light on hooking one's audience and providing an authentic story.
His improv background came out several times during the presentation when he asked for volunteers. Collins would have them in front of the crowd and describe their morning, explain something they know nothing about, or tell a collective story. During or after their stories, he would give tips for improving the next time they tell those stories.
Collins said group story-telling was perfect practice for group collaboration: "It makes you think on your feet, but also pay attention to what everyone else is saying. 'What was just said? Can I build on that?' not 'I wasn't listening, here's what I think we should do.'"
Click here for more information about Denver Startup Week.