The Advisory Council members of the J.P. Morgan Center for Commodities (JPMCC) at the CU Denver Business School partner and actively engage with the JPMCC so that current students can get distinctive experiential insights and networking opportunities in the commodities world. Members Russ Cranswick, Senior Partner, Resource Capital Funds, a leading mining-focused private equity firm and Bruce Turner, Director of Commodity Risk and Trading, Fonterra, New Zealand, a multinational dairy cooperative and the world's leading dairy exporter, both sponsored unique opportunities for Commodities students.
Russ Cranswick personally sponsored a Commodities student to attend the International Prospectors & Developers Association of Canada Conference in Toronto (PDAC) in March 2016. The PDAC conference is one of the premier commodity conferences in the world with over 22,000 attendees from over 100 different countries. The conference has been an important part of the minerals and mining industry for over 84 years. Connor Steffey, an MS Finance and Risk Management student specializing in commodities was selected to attend the PDAC event. "The PDAC conference was an amazing opportunity to gain a more thorough understanding of the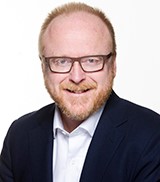 commodities industry. There were representatives from almost every major mining company in the world and most were happy to discuss their side of the business with students," Steffey said. "There were also a large number of investment companies and representatives from nations around the world that are looking for potential mining projects and partnerships. In addition, there were numerous presentations available from leading industry professionals that covered every major topic of commodities production and extraction. There were also numerous networking opportunities that were facilitated by keynote speakers from prominent companies in the industry."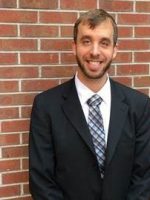 "The conference gave me a much better understanding of commodities in general, allowed me to network with high-level industry professionals, and has helped me to narrow down my preferred career choices in the commodities industry. This is just one of many opportunities provided by the JP Morgan Center for commodities in partnership with generous sponsor organizations like RCF and advisory council member Russ Cranswick. By having these opportunities, students are able to gain experience and knowledge in areas that are not accessible by other universities. This unique set of knowledge and experience allows students to pursue successful careers in the commodities industry."
Bruce Turner created a paid summer internship for 2016 for commodities students to intern at their headquarters in New Zealand. Bruce has been a guest speaker at Commodities classes on several occasions. After a rigorous selection process, Conner Steffey is the successful summer intern for Fonterra.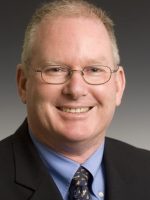 "I originally learned about Fonterra from a presentation at the commodity center by Fonterra's Director of Commodity Risk & Trading, and Advisory Council member Bruce Turner. I was very impressed with the presentation and with Fonterra's ethics and business model. So when the internship became available to current students, I jumped on the opportunity. I was successful in being hired. Through this internship, I now have the opportunity to work for the world's premier dairy company, gain experience trading dairy derivatives, and to start working in a field that is directly related to my studies at the J.P. Morgan Center for Commodities. The opportunity to live in beautiful New Zealand is just icing on the cake! This is just one of many exciting opportunities that are available to current students," Steffey concluded.
To learn more about the J.P. Morgan Center for Commodities email commodities.center@ucdenver.edu.