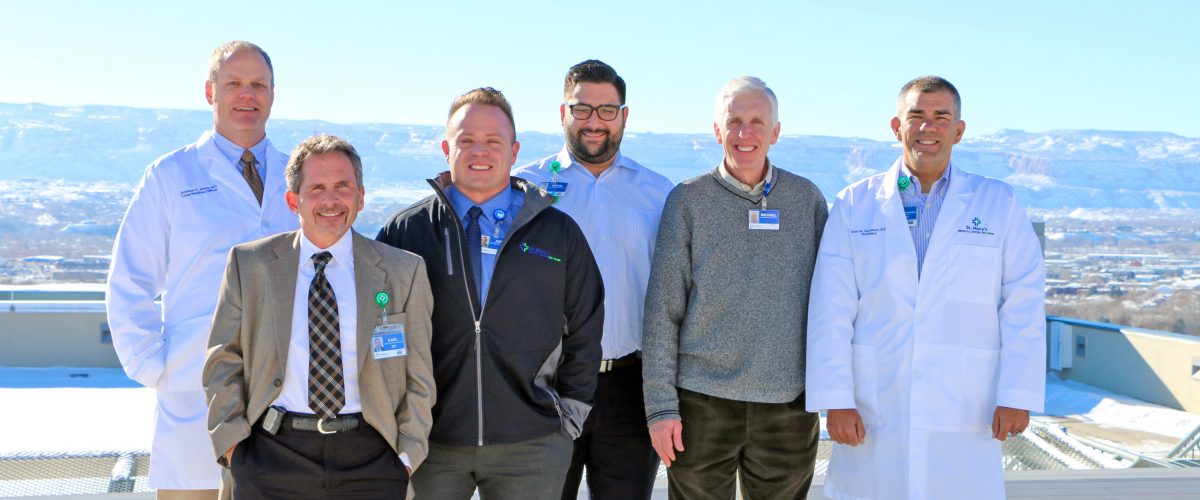 A well connected alma mater can wield tremendous power, offering alumni a wide range of helpful services. Arguably one of the most beneficial is a strong industry connection, which provides recent graduates with the opportunity for quick job placement. That very benefit helped Health Administration MBA graduate, Josh Perrin, secure his current position at St. Mary's Hospital.
Finding a rewarding career path isn't always easy. In many cases, it takes stints in several different fields in order for one's desired job to come into focus. Such was the case with Josh Perrin, a recent Health Administration MBA graduate with a diverse working background. After starting out in criminal justice, then holding down a job in finance, Perrin decided to change his career trajectory once again. This time to explore an area in which he had a natural passion. "My decision to transition into a career in healthcare is probably not too dissimilar from that of others. Healthcare is an extremely rewarding career, both intrinsically and extrinsically, that constantly challenges and stretches your abilities. Pursuing a career with a large humanitarian bend to it was critically important to me and one of the main reasons why I chose to transition out of finance," he said.
Wanting to make a difference in the healthcare sector, Perrin began his search for a fitting graduate program. He landed on CU Denver's Health Administration MBA for "three essential reasons: reputation, reputation, reputation."
CU Denver's program has been consistently ranked by US News as one of the top 25 graduate healthcare management programs in the country. In addition to the program's stellar reputation, the school is also accredited by the most prestigious healthcare administration accreditation body, the Commission on Accreditation of Healthcare Management Education (CAHME). Furthermore, the school belongs to the illustrious Business School Alliance for Health Management (BAHM).  BAHM is a rather small and exclusive group that includes the Harvard Business School, Yale, the Wharton School of Business and the University of California Berkeley, to name a few.

While looking for the most proverbial bang for my educational dollars I couldn't find a better program to attend than CU Denver's.
During his time as a graduate student, Perrin developed a close relationship with Dr. Errol Biggs, Program Director for Graduate Programs in Health Administration. After a series of conversations regarding Perrin's professional interests after graduation, Dr. Biggs phoned the CEO of an area hospital and gave Perrin the introduction he needed to secure a meeting with the CEO. An alumnus of the MBA Health Administration program himself, the CEO helped Perrin find a position with St. Mary's Hospital in Grand Junction, the facility Perrin had yearned to work for since beginning his graduate studies at the business school.
Now part of the process improvement department at St. Mary's Hospital, Perrin is leading change initiatives to increase care access and quality for every patient, regardless of their financial situation. And he's doing so alongside fellow program alumni, who comprise a sizable portion of the hospital's employees. Upon finding out most of his colleagues were CU Denver Business School graduates, Perrin says he wasn't all that surprised. "I would be lying if I stated that I was surprised to find that we had so many CU Denver alumni working for the organization. The program is so well connected across Colorado, and the country for that matter, that you would be hard pressed to go into any mid to large sized hospital west of the Mississippi and not find a handful of us in that organization. What I did find surprising though, was the instant sense of camaraderie with all of the alumni," he said. "Each have shared incredibly fond memories of the program, both during and after graduation.  This added bonus goes beyond analytics and simply cannot be captured in any quantitative program comparison."
Feature photo taken at St. Mary's Hospital in Grand Junction. From left to right: Dr. Andrew Jones, Chief Medical Officer, Class of 2011 (campus program); Karl Zander, Operations Manager Rehabilitation Services, Class of 1987 (campus program); Josh Perrin, Process Improvement Specialist, Class of 2016 (campus program); Kevin Dryanski, Director Process Improvement, Class of 2018 (executive program); Michael Herrick, Director Cardiovascular, Neurosciences, Orthopedic Service Line, Class of 2001 (campus program) and Dr. Brian Davidson, President and CEO, Class of 2009 (executive program).