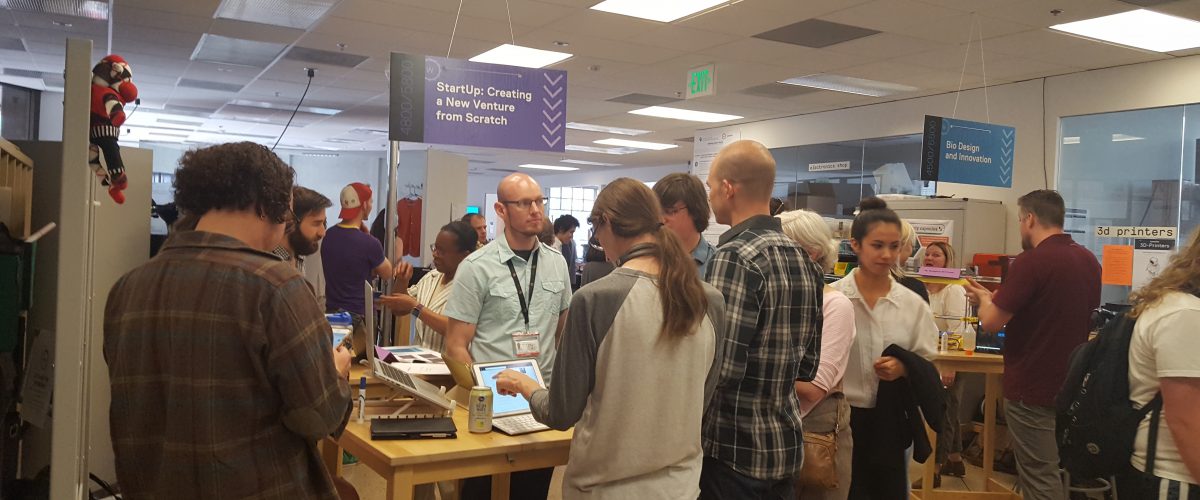 A handful of student teams presented a culmination of four months of work at the Inworks Expo. From health care to fashion, innovative start-ups achieved their goal of providing real solutions to real problems facing society today.
All of these groups were formed through a new initiative at the University of Colorado Denver called Inworks. Inworks brings together faculty, staff and students from both campuses, as well as entrepreneurs and leaders from industry, government, education, and the community, to create innovative solutions to some of the world's most challenging problems.
The problem with finding solutions is that they generally require knowledge from more than one kind of discipline. The need to create a space for this interdisciplinary innovation was the inspiration behind Inworks.
Several CU Denver Business School students were part of three teams presenting at this year's Inworks Expo, putting together business plans for start-ups in the fashion, health care, and transportation industries.
Keeping transit eco-friendly
With 80 percent of U.S. population growth occurring in urban areas, cities face a growing challenge of having people travel using sustainable, eco-friendly methods while reducing city congestion. BSBA Entrepreneurship student, Andrew Babcock, was part of the Jaws Award-winning group, Smart Transit, that addressed this problem.
Smart Transit built a cloud service developed to be sold to transit agencies in partnering cities, along with mobile applications for commuters. Using real-time data, user customizations, and integration into smart-home technologies, the team merged navigation data collection into everyday life to increase sustainable transportation use. By first collecting commuter data over time, they then provide valuable information that transit agencies can use to better design transit options.
The Smart Transit project was determined to be the most ambitious project by the judges, winning the Expo's Jaws Award. Their goal of improving both ridership and sustainable solutions could change the face of transit in cities across America.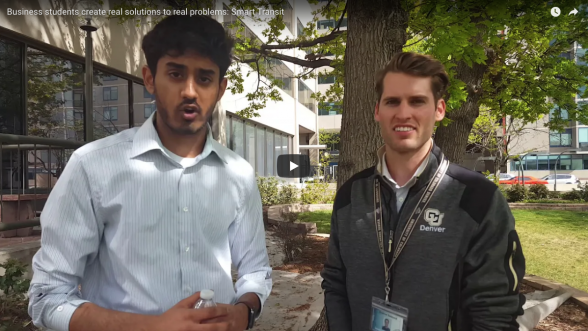 Improving the nature of caregiving
Well-Advocated seeks to honor the needs of patient advocates by improving the nature of caregiving through technology to empower and support those in hospital settings. The brainchild of BSBA Entrepreneurship student Brandon Manusove, this team sought to build furniture and other solutions that health care has neglected for years.
The team integrated sensors into furniture to allow for better communication between patients and caregivers. They also utilized projection systems, which provide streams of content for medical diagnosis conferencing, mood, meditation, and wellness.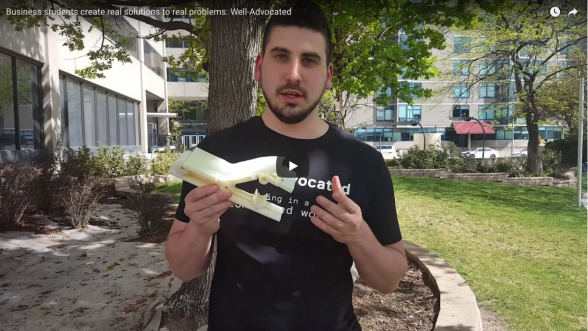 Fashion advice when you need it
BSBA Finance student, Spencer Roberts, was a part of the Fashion App team. This team addressed a problem everyone has had to face in their life: not knowing what to wear. No one wants to show up over or underdressed to any occasion. The Fashion App solves this problem by providing helpful tips and tricks and ready-to-wear looks for any occasion or season.