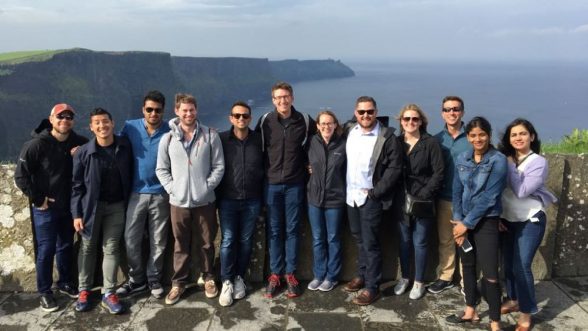 Business is global, instant, competitive, and diverse. Understanding different cultures, the influence of leadership, and the power of entrepreneurial teams within a global context is more important than ever.
Offered by the Office of Global Education, the Maymester CU Denver in Ireland: Leadership and Entrepreneurship course took a small group of students out of their comfort zones and onto the Emerald Isle.
Students immersed themselves in the culture of Republic of Ireland and Northern Ireland. Led by Jan Rutherford, a CU Denver Business School senior instructor and founder of a leadership consulting firm, the course's main assignment was consulting projects for Irish startups.
Students gained first-hand experience of key leadership principles for creating strategy and managing teams in international startup ventures. They focused on leadership concepts critical to gaining true organizational commitment, and work that may expand the reach and impact of the firms where they were engaged.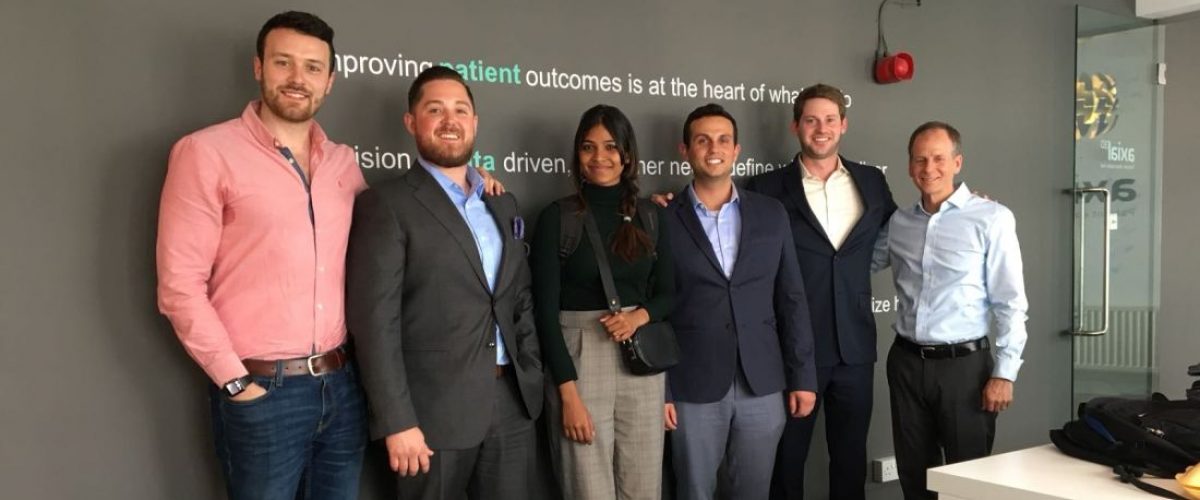 Rutherford shared his philosophy on leadership he teaches to students. "The number one thing I think leaders have in common is a passion about something besides themselves. They know they need to develop other people to accomplish something bigger than any one person," he said.
He spoke on the definition of leadership, believing that "a leader can articulate a vision in such a way that it gains a true commitment from others."
Students shared their takeaways from the experience
"I've learned a lot about myself, about leadership, about entrepreneurship, about the promising economic environment of Ireland and about the power of investing in people. This program wasn't just experiential, it was transformational." – Brett Olsson, Professional MBA student
"In order to become a successful entrepreneur, one must know their own strengths and limitations. Other principal entrepreneurship qualities include passion and doing things you love to do. Being an entrepreneur also inherently requires a certain level of leadership to build a competent and aligned team around you that shares your vision." – Eric Green, Professional MBA student
"When your people are successful, it is a reflection on you as a leader. People are your biggest asset. Without them, your team can fail." – Rupinder Kaur, Professional MBA student
"My key takeaway was the idea of testing yourself and reframing things. This rang true for me in my career. This journey and program I'm on is another way to test myself and reframe my vision of personal success." – Allen Espinosa, Professional MBA and MS International Business student
"In the end, it is really all about the people, how you communicate with them and how you consider them in every single one of your actions." – Steven Lowy, Professional MBA student
"My biggest takeaway was about exiting our comfort zones and learning to rely on ourselves and each other. How in a team it is important to foster an environment in which everyone feels that leveraging their different skills without feeling that some are better than others is what makes for a strong culture." – Christa Corrigan, MS Marketing student
"This was a life changing experience for me and it helped me grow as a person and a leader as well. It was a culmination of the speakers, the company's we had the privilege to work with, and the tours we went on."  – Jordan Ringstad, Professional MBA student