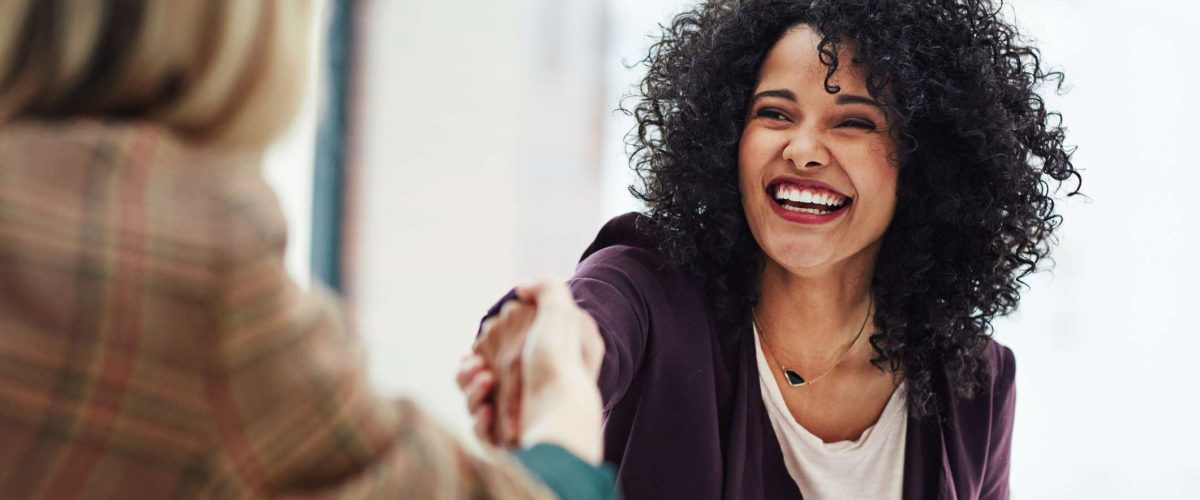 The CU Denver Business School Alumni Network (BSAN) hosted another session in its four-part 2018-2019 Career Edge Webinar Series aimed at sharing expert advice and resources for Denver job-seekers and professionals, this time focusing on the million-dollar topic: salary negotiation.
The information-packed webinar was presented by Sue Wyman, Director of Business Career Connections and moderated by Stephanie Filali Moutei​​ (BBA '14), HR Generalist for G&A Partners.
Everybody wants to be paid more, but most people (especially young people) say they feel pressured to accept the first offer. As a corporate recruiter for 15+ years, Ms. Wyman knows exactly the types of strategies and tactics that work. She shared practical tips and advice to make sure you get paid what you're worth.
Don't Miss Your Chance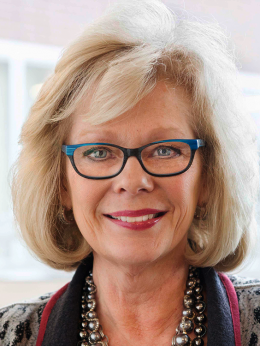 There are several prime opportunities to negotiate compensation. Be on the lookout and ready to make your case.
Internal Opportunities:
Within the same position:

After the completion of a successful project
Annual performance appraisal season
Mid-term performance review
Time in position or major milestones
External Opportunities:
During the hiring process
Company vs Career Loyalty
In days past, company loyalty was expected and rewarded, but today's business environment doesn't always play by the same rules.
In a traditional business context, proving your loyalty to a company would ensure a paternal relationship between the employee and their employer. Reasons for staying include:
More experience and learning opportunities
Greater compensation or benefits over time
In our current context, employees must put more consideration into the cost/benefit analysis of their tenure at a company annually. Consider whether the experiential or compensatory opportunities outweigh new opportunities at other companies. Often, raises and promotions are easier to come by when moving companies in today's business environment.
Compensation Negotiation: The Basics
You have to ask! Men are 8x more likely to ask tor a raise than women.
The conversation may feel awkward, but there are ways to make it easier:

Research salary
Have a strategy for talking about current compensation
Have a strategy for justifying the ask

Most companies—85%—expect you to negotiate.
Most companies—87%—have never rescinded an offer following negotiations.
Luck Favors the Prepared
If you're not taking the time to thoroughly prepare your case, you're making it much easier for your employer to say "No".
Internal Negotiation Strategies
Define your accomplishments—make sure they are relevant

Include your role
Describe C.A.R: Circumstances, Action, and Measurable Results

Be aware of the timing and mood at the top
Internal + External Negotiation Strategies
Research the salary market
Define your value: academic, professional experience, and accomplishments
Be careful not to underestimate your value
Demonstrate a positive mindset
Do your homework: Glassdoor, Indeed, LinkedIn Salary

Salary comparison for role, industry, and location

Consider your individual circumstances:

Are you changing industries?
Are you changing roles?
Are you overqualified or underqualified?
Are your expectations realistic?
Are you currently overpaid or underpaid?

Be creative and consider the total compensation package:

Base, bonuses/commissions, stock options, 401(k) contributions, pension, health and wellness, insurance benefits, vacation/sick days, signing bonus or relocation, educational benefits, accelerated performance/raise timetables, and other perks are important pieces of the full picture.

You are your own best advocate. Ask for more than what you think you can get within reason.
Be fully able to sell yourself and your accomplishments.
External Negotiation Strategies
Negotiate before a verbal or written offer if possible.
Do not accept the offer too quickly and then expect to negotiate later.
Keep your cool with low-ball offers; leave the door open for additional offers and ask for a rationale for the offer.
Expect compensation questions:

What is your current compensation?
What is your salary history?
What is your anticipated compensation?
What base are you looking for?

Try not to give out compensation information early on if possible.
More Q&A
The Q&A session after the presentation offered answers to participants' most pressing concerns.
Q:  How do you research salary when your job has a large range? How do you find data that differentiates between small, medium, and large companies?
A:  I recommend looking at Glassdoor for specific company information – research target companies and their competitors. LinkedIn Salary can give a broader base of information, but combining results from the two should provide useful information. The only way to get specific and current information is to ask the company you are talking to – they may or may not be willing to give you the information.
Q:  How do I ask for a large raise in my current role? $10K-$15K or more.
A:  Having your accomplishments quantified and your market research complete. Can you make that much if you change companies? Is it a reasonable ask? Are your peers being paid more than you? Know what your exit strategy is if you don't get the increase you want.
Q:  With negotiations at a "frugal" company stalled, I am considering leaving but love my job. Is it ever advantageous to say I really want to be able to stay but need X amount? Or is that bad negotiating?
A:  I think you start by doing your research and then talking to your boss. Tell them that you love the company (if you do) and your job, but that you've found that comparable positions pay XX% more than what you're currently making. "Help me understand if we can talk about a higher level of compensation." Some organizations won't ever pay appreciatively more – you have to decide if it's worth it to stay or if you could love your job someplace else.
Q:  I'm in an environment that doesn't usually consider giving base salary increases. A coworker recently presented a job offer from another company to our administration in hopes of getting a higher base salary. Is this approach recommended? 
A:  The interview process can be long and tedious for both the person interviewing and the company interviewing them – I think you have to be serious about it to be fair to all concerned. If you go to the trouble of getting an actual offer, I think you have to be serious about taking it. If it's just a ploy, your boss will never forget that you were looking and the other company might know that you were playing them. It's a small world. Be careful.
Q:  There is legislation and a movement out there towards restricting employers from asking about salary history – how should that factor into negotiating?
A:  It's illegal in seven states and Puerto Rico currently, but until it's illegal in Colorado, the question will be asked. You could try this: "I know that multiple cities and states have made the salary history question illegal with the goal of ending the cycle of pay discrimination. I think ending pay discrimination is important and therefore I don't disclose my salary history. Help me understand the range for this position and I can tell you if it's a fit or not." Bold and a little scary but it would be interesting to see how it worked.
The 45-minute webinar covered even more valuable in-depth advice. If you missed it, you can view the entire webinar online anytime. You can also view the full Q&A list here.
More advice and resources available
The four-part 2018-2019 Career Edge Webinar Series, hosted by the CU Denver Business School, offers valuable insight on local industry trends and professional development and is presented by our Alumni and local business experts. Catch up on all the webinars online anytime.