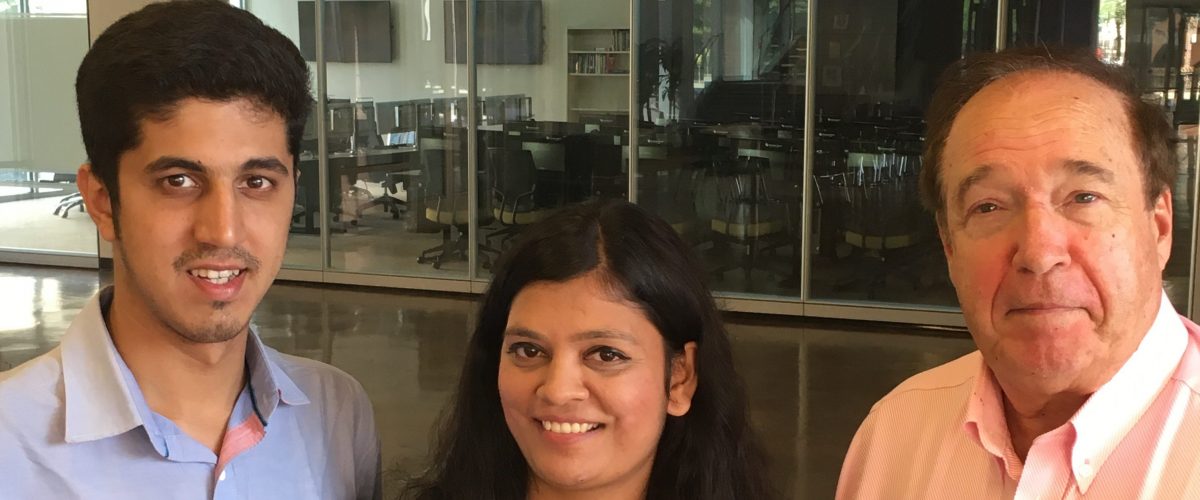 Nimmi Nambiar and Nikhil Vanjani are international students from India both pursuing an MS in Marketing here at the CU Denver Business School.
While taking a graduate course with Dr. Lawrence Cunningham, Professor of Marketing, last spring, both students caught the attention of a guest speaker, the CRM Director from the University of Colorado President's Office. The speaker was so impressed with Nambiar and Vanjani's depth of marketing knowledge that she invited them to apply for summer internships with the CU President's Office.
Experience at the CU President's Office
As electronic communications interns at one of the top universities in the world, Nambiar and Vanjani gained a lot of real-world experience. Their responsibilities consisted of creating email marketing, social media content, newsletters, and other promotional letters. The students worked heavily in Salesforce and Marketing Cloud to promote their marketing campaign efforts.
Even though President Bruce D. Benson, CEO and chief academic officer of the University of Colorado, oversees four campuses with 60,000 students and 32,000 employees, he still made time for the interns. Nambiar shared, "Interacting with President Benson was the highlight of my internship. Communicating with [President Benson] made me realize that nothing is impossible in life if you strive for it." President Benson encouraged the students to push themselves beyond their capabilities to achieve greatness.
Vanjani felt that "this was a great working experience that provided an opportunity to understand how to engage, interact, and build relationships with the university community." Vanjani was impressed by the lengths the university takes to keep students, alumni, and faculty well-informed. For example, President Benson sends out an e-newsletter to all of the alumni on a regular basis.
How the Business School prepared them for their internships
Vanjani found Dr. Cunningham's Marketing Management class was instrumental in laying a foundation for him to enter the business world.
Nambiar decided to earn her MS in Marketing at CU Denver because of the innovative marketing program and excellent staff. The marketing program helps students turn expertise into experience and classroom knowledge into career success.
Dr. Cunningham stated, "Our job is to educate the business and marketing leaders of tomorrow, and these internships are a great start leading to highly productive careers." Through the Business School and their internships, both students felt competent and confident in the workplace.