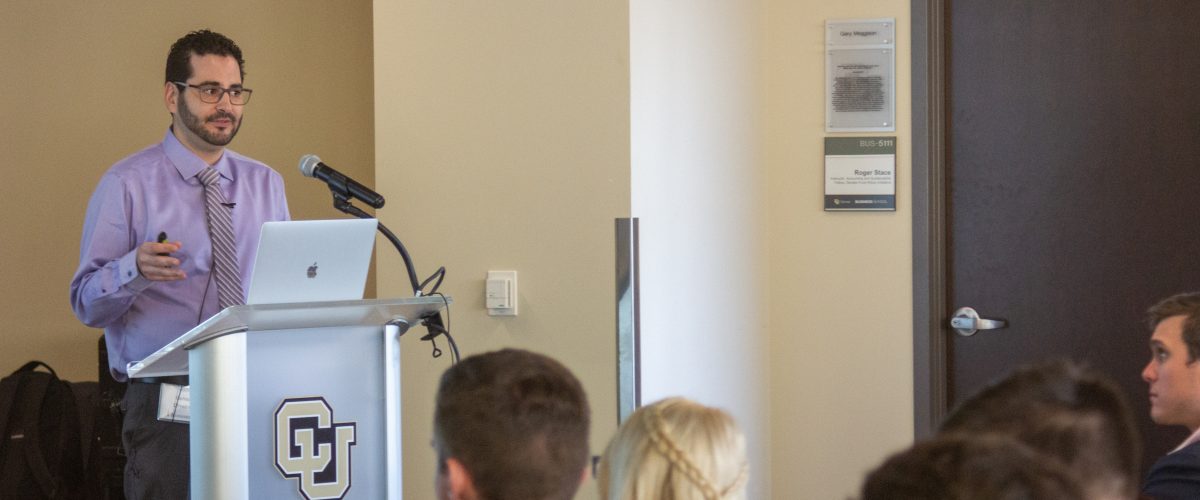 The Distinguished Speaker Series in Business Analytics and Data Sciences, in partnership with Transamerica, presents leading business analytics professionals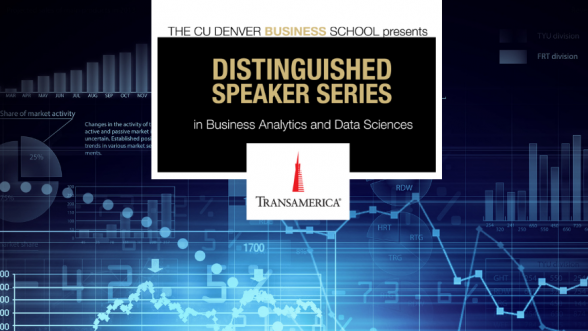 Transamerica and the CU Denver Business School will continue the Distinguished Speaker Series through 2021, inviting top professionals to the Business School to speak on modern challenges and opportunities in business analytics and data science.
"By partnering with Transamerica, the CU Denver Business School will host leading professionals with cutting-edge breakthrough discussions in business analytics and data science," said Dr. Gary Kochenberger, professor and co-director the Business Analytics program. "Our speaker events over the next few years will provide enormous value to our students, in addition to the Denver business community."

About the CU Denver Business School
The CU Denver Business School, for more than 30 years, has been developing leaders capable of changing the business world for the better. We offer more degree choices than any other business school in Colorado. Our graduates are prepared to lead their chosen industries due to top-notch faculty, technologically advanced facilities, degree programs informed by global industry leaders, and the nation's first academic commodities center. Our location in the heart of downtown Denver provides students direct access and exposure to top firms and the Denver business community. AACSB global accreditation places the CU Denver Business School in the top five percent of business schools worldwide. Students learn from faculty who are experts in their field and leaders in their research.

About Transamerica
With a history that dates back more than 100 years, Transamerica is recognized as a leading provider of life insurance, retirement and investment solutions, serving millions of customers throughout the United States. Recognizing the necessity of health and wellness during peak working life, Transamerica's dedicated professionals work to help people take the steps necessary to live better today so they can worry less about tomorrow. Transamerica serves nearly every customer segment, providing a broad range of quality life insurance and investment products, individual and group pension plans, as well as asset management services. For more information, please visit www.transamerica.com.