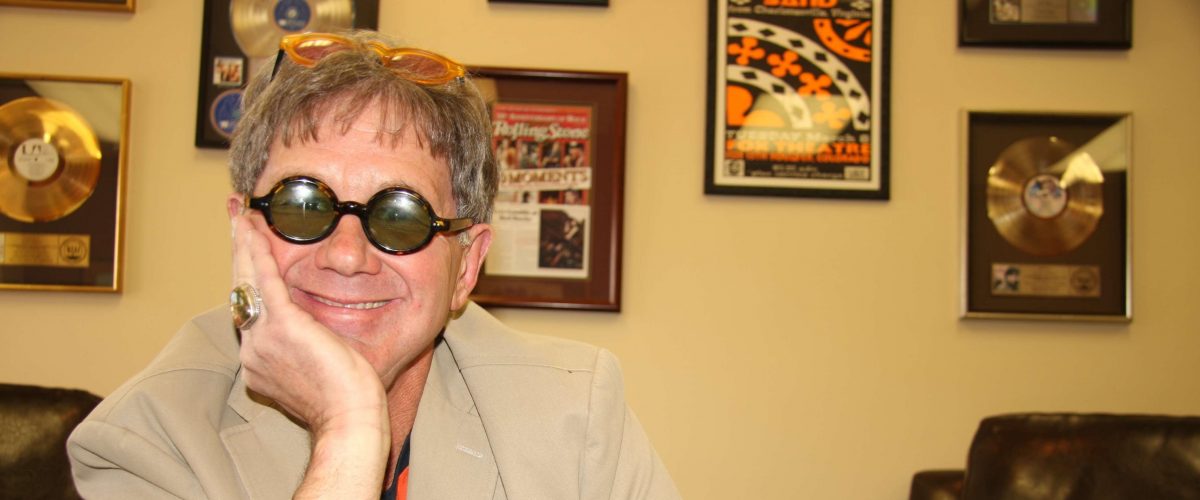 "Do whatever you want, just do it with love. You might need to be willing to start out mopping the floors to break in."
You might not know Chuck Morris's name, but if you have been to a concert in Colorado in the past 40 years, you probably know his work. Morris is a legend in the Denver music scene, and for good reason. He is the CEO of AEG Live- Rocky Mountains' and books around 900 shows each year in Colorado, over 100 at Red Rocks Amphitheater alone. Morris helped open the Colorado Music Hall of Fame, which he was inducted into in 2018. With AEG, Morris led the renovation of Fiddlers Green, and developed the newly opened Mission Ballroom.
It is hard to overstate how wide-reaching Morris' influence is, but when he came to talk at the CU Denver Business School on Thursday, September 26, he didn't focus on his impressive resume or current projects. Instead Morris gave students a more personal view of what has inspired him to continuously promote and champion Colorado music for all these years, and some tough but kind words of wisdom.
Morris gave students insight into what has inspired him to continuously promote and champion Colorado music for all these years, and some tough but kind words of wisdom.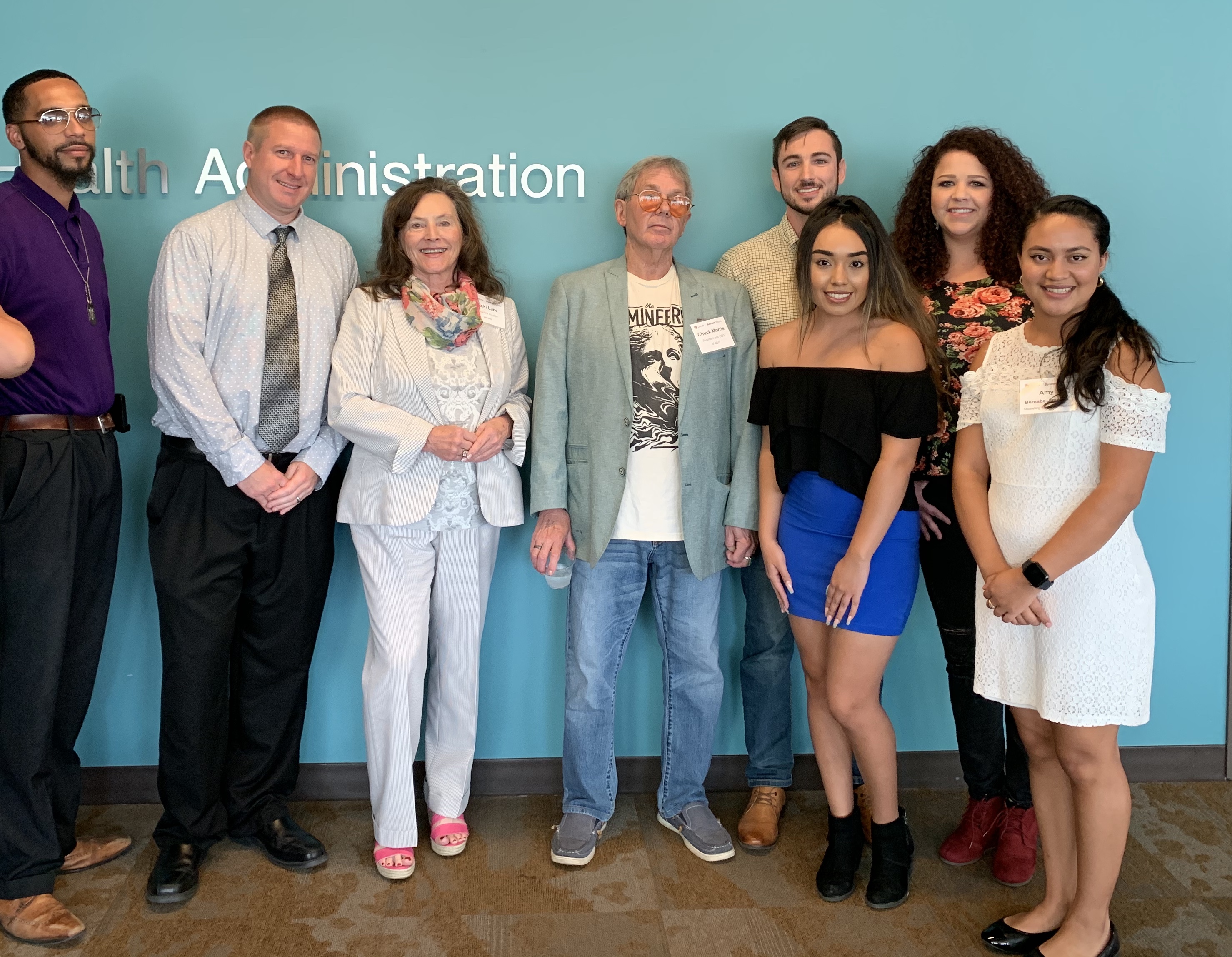 Morris calls himself naturally promoting, and it has served him well. If a major band has played in Colorado since the 1970s it's a safe bet that Morris played a role in it. He has been responsible for bringing acts like Bonnie Rait, ZZ Top and the Eagles to Colorado for the first time, and championing local acts including The Lumineers and Nathaniel Rateliff. He is one of the main players responsible for Jimmy Buffet, The Rolling Stones, Bob Dylan, Phish, U2, Willie Nelson and more touring in Colorado.
Morris's love for music started in 1957 at a Kingston Trio concert at Lake Chautauqua in upstate New York, where his father was a camp counselor. Inspired by the trio, Morris got a 4-string tenor Martin guitar and taught himself to play folk songs, but never considered that music could be a career. Instead he went to school for political science, which he still refers to as his 'second love,' after music.
In the 1960s, a Ph.D. program at the University of Colorado brought Morris from Brooklyn to Boulder at the age of 20, but he left before earning his degree to manage The Sink, a popular Boulder bar. Though, in his own words, this choice "almost killed my Jewish mother," it turned out to be the move that set him on the path to success. From managing The Sink, Morris's career took off. He built and ran legendary rock clubs Tulagi in Boulder and Ebbets Field in Denver (1970 to 1976) where acts such as The Eagles, Jimmy Buffett, ZZ Top, Lynyrd Skynyrd, Leonard Cohen, Bonnie Raitt and countless others made their Colorado debut. Ebbets Field was named Billboard club of the area for 2 straight years. Morris has led the biggest promotion companies in Colorado: Feyline, Live Nation, and finally AEG.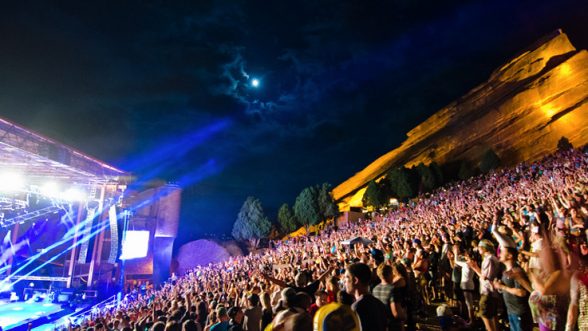 Morris is a wealth of anecdotes and advice, and advice disguised as anecdotes, which he shared in droves with CU Denver Business School students on Thursday. Morris was asked for advice on marketing, which he answered by telling a story about Bob Dylan. In 2015 Bob Dylan had just released an album of Frank Sinatra covers. Dylan, notoriously reclusive and reluctant to talk to the press, took the shocking step of granting one extended interview to promote his album. The publication he granted the interview to: AARP Magazine. Though everyone laughed, Morris made sure to point out how brilliant Dylan's reasoning was. The overlap in demographics of people who care about Bob Dylan and Frank Sinatra are not the readers of Rolling Stone or Billboard, it's people over 50, the people who are already getting the free AARP magazine. AARP magazine is the world's largest-circulation magazine, with more than 47 million readers. Not a bad marketing strategy at all. Marketing students were excited to hear about Morris's personal 'marketing playbook' as well as stories about music industry marketing in general.
Morris also had more concrete advice to give about the realities of being in the music business these days. His advice for musicians? Go on tour as soon as possible. Build a fan base in multiple cities. Engage with people however you can, even if it means buying a beat-up old van and driving from dive bar to dive bar.
He strongly suggests playing as many shows in person as possible to get started is a better move than spending months or years perfecting a studio album.
"Records are just PR these days, but you will never be able to replace live music with the internet."
He says not to focus too much on producing an album right away. "There's no money in having a hit single or a record anymore, having a strong fan base will last you much longer than having a hit single." Touring is the key, Morris says. Live music and a strong fan base are the only way to make money in the industry these days.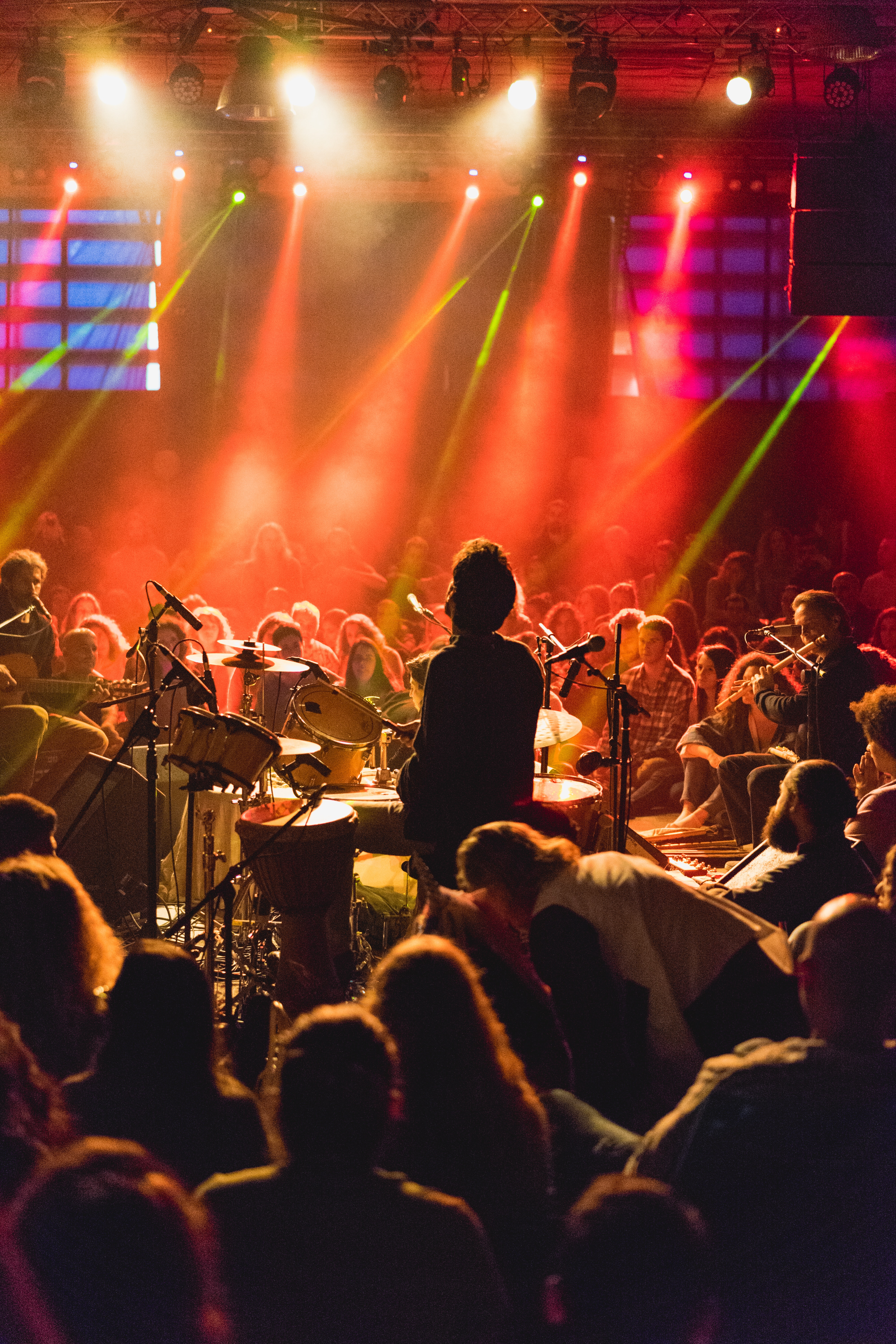 His advice for aspiring promoters and club owners, like some of the Sports and Entertainment specialization students in the audience, came with a bit of tough love. In regards to starting a club these days, Morris says it's "the hardest way in the world to make money." It was hard when he was starting out in the 70s, but these days big companies own all the clubs, and even small acts want to play there to get noticed, so it's hard to get acts of any size at an independent club. But that doesn't mean there is no future in music. "Do whatever you want, just make sure you're doing it for love. Unless you're willing to start out mopping the floors, it's going to be tough to break in."
Morris does think that most of the changes to the music industry since he got his start have been improvements. Artists are protected in ways they weren't in the past. He sees the rise of entertainment lawyers, tour accountants, and other music industry professionals as a benefit to musicians. While record labels are smaller than they used to be, and individual club ownership and promotion is almost impossible these days, there is still money to be made in the business of music.
Amy Bernabe-Jimenes, a current CU Denver Business School student studying marketing, shared what was most valuable for her at the event.
"I appreciate all the events that the Business School hosts, for me it was meaningful because it gives you insight into how successful people promote themselves, and that relates to marketing because at the end of the day you are promoting yourself throughout your life. It was great to hear such a successful person talk about their career."
Morris's willingness to share personal details about his path to success was eye-opening and inspiring, and his stories, especially one about Willie Nelson at the 2008 DNC, will leave a lasting impression.
Morris's lecture is just one of the fun and informative events that CU Denver Business School students can attend. To find a full schedule of lectures with industry leaders like Chuck Morris, visit the Upcoming Events page.