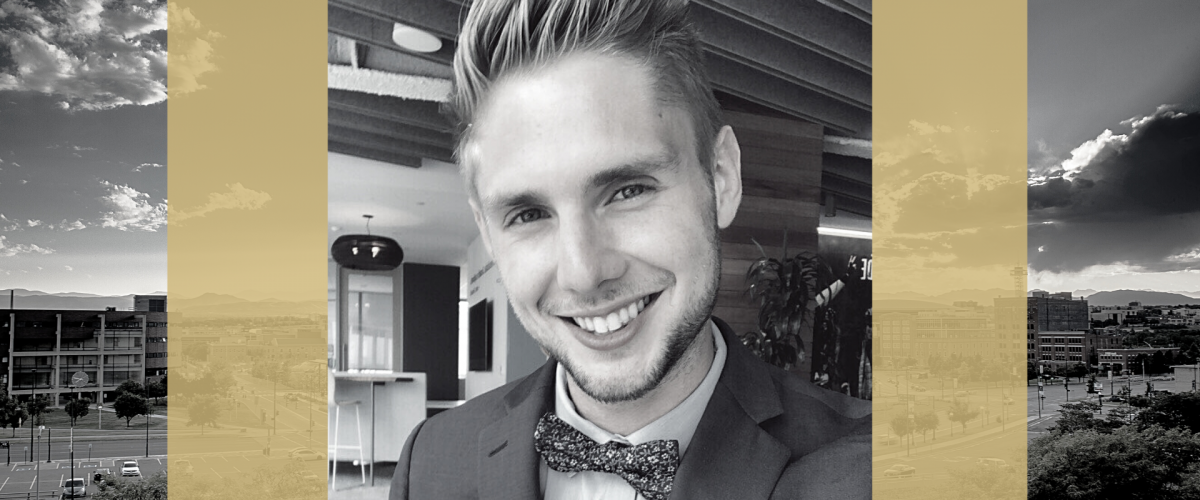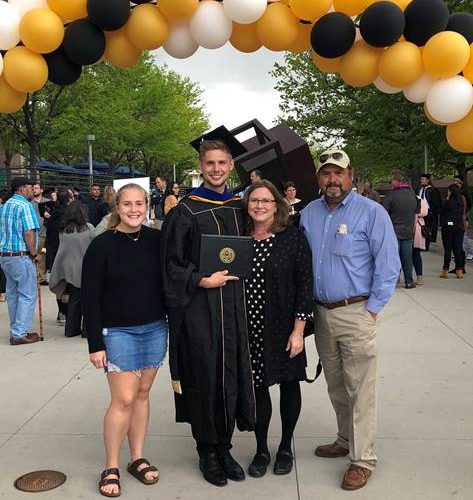 What is your current position and what led you here?
I am currently a Business Intelligence Analyst at DaVita. Inc. I analyze metrics on how physicians interact with electronic health records.
My career really started working in a hospital. As odd as it may sound, I really like the atmosphere of working in a hospital because everyone has one mission, and it is to make someone else's life better. After that, I did several internships that I was able to gain through networking within the Healthcare Administration program. After that, I joined DaVita, also through networking within the Business School, and started working in their recruiting department. After working on some projects in recruiting, I found that I had a lot of passion around data and analytics and then set out to become a Business Intelligence Analyst.
What do you enjoy most about your job?
I really enjoy that I know what I am doing is making someone else's life better. A lot of the fulfillment and engagement I get is through adding positivity into the world and knowing that I am leaving it better than when I found it. Also, I am constantly challenged in my job. Data and analytics around electronic health records is very new and I find enjoyment in finding answers to questions no one has ever asked before. I also really enjoy working for a company and team where I know that I will be cared about. I think that it is important when deciding where you are going to work how you are treated and if your voice is heard.
How has the COVID-19 pandemic affected your life?
COVID-19 has affected a lot of the different avenues in my life. COVID-19 completely rocked the healthcare industry. First and foremost, DaVita had to create a strategy to ensure that our patients were healthy and safe. There were a lot of different challenges including that our essential healthcare providers had proper equipment and that our physicians had a unified standard of care. From an electronic health records perspective, we had to create a telehealth network so that physicians could communicate to their patients. In addition, if one of our patients was moved, we had to ensure that physicians could see their patient's record. A lot of these challenges we have conquered, however COVID-19 is still very much going on and we are constantly asked to solve unforeseen problems.
Personally, I think I speak for most people when I say it definitely had a large disruption in my life including just going to the grocery store or hanging out with friends. However, I recognize that a lot of others have had it much worse and I look to how I can help others in need every day. I do have hope though. Science is working faster than it has ever before and I am excited to see the advancements that come from it.
What led to your decision to attend CU Denver Business School for your graduate degree?
At the time that I was finishing up my undergraduate degree, I was working at a hospital in the emergency room. I knew that I got a lot of fulfillment and engagement out of helping others, however I didn't feel like the medical school route was right for me. That is when I started doing some research and discovered Healthcare Administration as a career path. I felt that it really resonated with me as I loved helping others, I would be working in healthcare, and I would have influence on policy and procedures that I knew would be making a difference. After making the decision to pursue a master's degree in Healthcare Administration, I started doing research and found CU Denver's Business School's elite program. Upon reading all of the value that it gave students, including being rated as one of the top programs in the country and also giving great opportunities to network, I decided to apply. Thankfully I was accepted and I've been happy and extremely grateful ever since!
What was your experience as a grad student like here?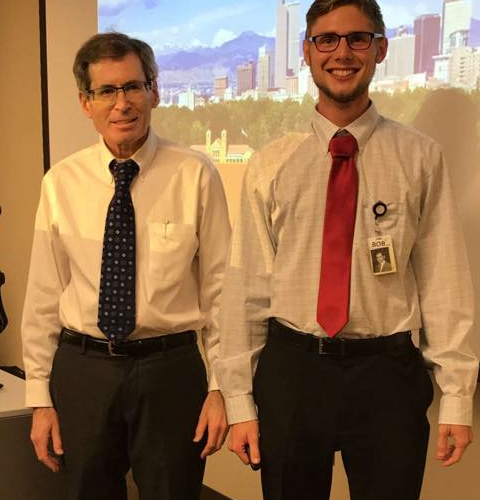 As a grad student it was hard but absolutely worth it. I found myself learning subjects and working on projects that I was really passionate about. One project that I remember working on was choosing a vulnerable population (which are groups or communities that are at greater risk of having poor health) and creating an evaluation and actionable plan to address and provide resources to that vulnerable population. I started examining all of society and found myself being really discouraged by just how many vulnerable populations there are in America. However, after thinking about it further, I remember feeling this overwhelming determination that this was my purpose and I would make it my life's mission to help these people that I was researching about. It was such a great experience because it really solidified that I'm in the right field and that I am doing my life's work.
What advice do you have for students?
My advice to the current students is to really utilize all of the experiences and opportunities that college gives to you. There will be classes that you like, and classes that you absolutely hate and that's ok. Use this as an opportunity to better understand yourself. Later on these will form your strengths and weaknesses, and these are what is going to help shape your career.
In addition, really develop and utilize professional relationships. Find good people and hold on to them. These people are going to be the ones that are good at finance when you are not. These are the people that will have advice when you are needing direction. These are the people that will be help you open doors when you feel like all of them are closing. Work together with those around you, and it will help drive you farther than you can ever imagine.
What's something you wish you would have known as a new graduate?
I wish that I had known how hard it would be as a new graduate. However, I have been able to see myself rise to new challenges that I had never before. That being said, life in college versus being fully employed and also balancing so many other things can be difficult at times (especially in a pandemic). If I could go back I think I would take it a little bit more seriously, but also be grateful for it more.
What is your role in the Business School now? Why do you continue to stay involved?
I am currently the Vice Chair of Engagement and the representative of the Healthcare Administration Program for the Business School Alumni Network (BSAN). I stay involved because I enjoy helping others, especially when the Business School gave so much to me. In addition, it gives me an opportunity to stay engaged and active. I love seeing the faces of people when I can provide insight into something or I am able to create value for others. It really is a special feeling.
What advice might you have to other alumni who are interested in giving back to CU Denver Business School?
We have plenty of opportunities and we will never say no! Please participate, we would love to have you. You can give back in so many different ways including coming to the events that we host, joining the mentorship program, or even joining the alumni board. We have eager students that are looking to make connections with those in the outside world and you just might be the outlet they need for their great ideas. In addition, let us know how we can provide value to you as alumni. We are here for you as a resource so please do not be afraid to utilize us or tell us on how we can better serve you.
What piece of advice has helped you the most in life?
Stay hungry but humble. Realize that everyone you meet knows something that you don't. Also to be kind. It is the easiest and best thing that you can do for others and yourself, when you just be kind.