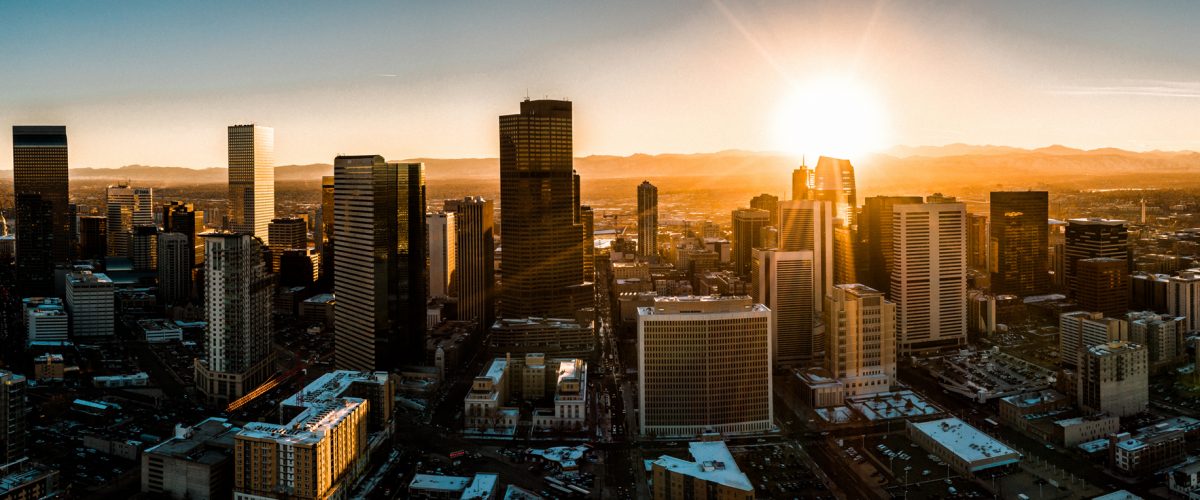 University of Colorado Denver Business School is calling for nominations for the 2020 Bill Daniels Ethical Leader of the Year Award. Now in its sixth year, the award recognizes local leaders that demonstrate remarkable integrity and ethics in business.
"During these exceptional times, it is important to have an unwavering commitment to principle-based ethics in business." – Scott Dawson, CU Denver Business School Dean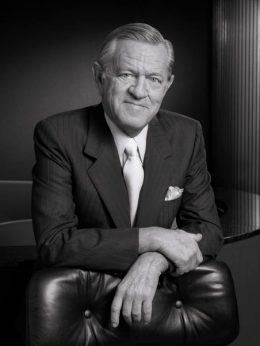 The award's namesake, Bill Daniels, believed deeply in ethics and integrity and his charitable foundation, the Daniels Fund, honors his legacy through grants and scholarships in Colorado, New Mexico, Utah, and Wyoming. The award program is presented by the Daniels Fund Ethics Initiative (DFEI) Collegiate Program at CU Denver Business School, created with a grant from the Daniels Fund aimed at teaching students business ethics, emphasizing real-world application of ethical principles, and extending ethical behavior beyond campus and into the community.
"The Ethical Leader of the Year Award is a high-profile opportunity to recognize a Denver-area leader who embeds principle-based ethics every day in business," said Ira Selkowitz, DFEI Director. "The award is based on the ethics principles espoused by Bill Daniels during his long and successful business career as a cable television pioneer and sports team owner."

Nomination criteria and process:
Nominations are open until Friday, September 4, 2020 at 11:59 pm.
Business owners, directors, officers, shareholders, associates, employees, or members of the community can nominate or apply directly.
Nominees must work in for-profit (publicly-traded or privately-held) businesses.
Nominees should live and/or work in the Denver Metro area.
A team of Business School students will evaluate each nominee based on the eight Daniels Fund Ethics Initiative Principles:

Integrity – Act with honesty in all situations.
Trust – Build trust in all stakeholder relationships.
Accountability – Accept responsibility for all decisions.
Transparency – Maintain open and truthful communications.
Fairness – Engage in fair competition and create equitable and just relationships.
Respect – Honor the rights, freedoms, views, and property of others.
Rule of Law – Comply with the spirit and intent of laws and regulations.
Viability – Create long-term value for all relevant stakeholders.
Learn more and submit a nomination here.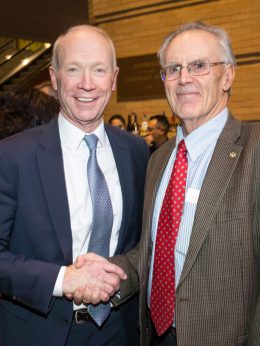 The award recipient will be selected by Monday, September 21, 2020. The recipient will be recognized on Wednesday, October 28, 2020, 11am – 1pm, at the State of Small Business event hosted virtually by the Denver Metro Chamber of Commerce and the CU Denver Business School. Please note attendance at the event is required by the award recipient.
Past award recipients include Bob Hottman, Partner at Plante Moran (2019), Gregory Anton, Chairman and CEO of Anton Collins Mitchell (2018), Patrick Hamill, CEO of Oakwood Homes (2017), Kate Paul, President and CEO of Delta Dental of Colorado (2016), and Evan Makovsky, Managing Partner at NAI Shames Makovsky (2015).