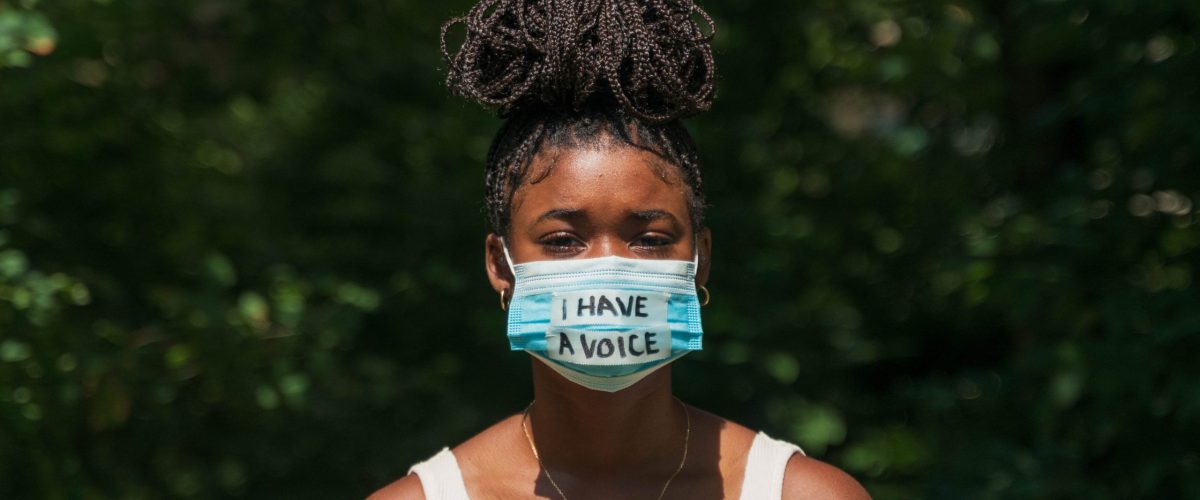 Business School Dean Scott Dawson was joined by panelists who bring years of experience in diversity and inclusion from the corporate sector and higher education. They discussed the historical implications of systemic racism, inequity and racism in the workplace, the role of business and higher education, and solutions we can implement today to build a better Denver.
Panelists included:
Ken Bouyer, EY Americas Director of Inclusiveness Recruiting
Dr. Nelia Viveiros, Interim Vice Chancellor for Diversity and Inclusion, CU Denver
Corie Pauling, Senior Vice President, Chief Inclusion & Diversity Officer and Head of Corporate Social Responsibility, TIAA
Fabian Laguna, Alum, Student and Student Government Leader, CU Denver Business School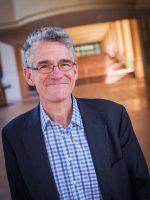 Panelists Share Their Personal Experiences with Race and Inclusion
Dr. Scott Dawson kicked off the panel with a personal story about systematic racism. Dawson has recently joined the Business School faculty from California Polytechnic State University where he was instrumental in implementing a new diversity & inclusion advisory council.
At the time of his anecdote, he was teaching a consumer behavior course and asked his students to do an ethnography study for an assignment. One group of students went to a local shopping mall to perform the study. It wasn't long before a security guard approached a black student and asked what he was doing hanging around the mall. "I felt appalled that I had put a student in that situation," says Dawson.
Another story comes from panelist Ken Bouyer, who is the EY Americas Director of Inclusiveness Recruiting. In this role, he is responsible for developing and implementing the global EY organization's recruiting strategy to build and attract diverse and inclusive talent pools for member firms in the Americas.
He spoke candidly about the race discrimination he faced as as an African American man in the accounting and auditing profession, early in his career. From the looks he received when arriving on client's location, to the awkward questions and comments like, "I have never seen a black auditor before." While things are much better now in the corporate world– we still have work to do.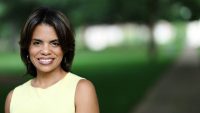 Corie Pauling, Senior Vice President, Chief Inclusion & Diversity Officer and Head of Corporate Social Responsibility, has been with TIAA since 2006. She is a trusted legal and business advisor, a thought leader, an engaged civic leader, and a competitive 11-time marathoner.
Corie grew up in Detroit, Michigan, where she was part of the majority in a predominately black community, where her family's cultural norms were affirmed. It wasn't until she attended the University of Michigan that she was confronted with exclusion. She learned quickly what it was like to be in the minority and had to adjust her thinking to work through it.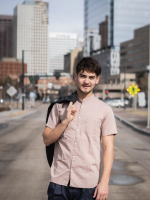 Fabián Laguna, who graduated from CU Boulder in 2016 with a Bachelor's in Humanities, shared his unique experiences with systematic racism. He first alluded to the fact that he looks white and grew up in a community where his race was not recognized as Latinx. "I was always part of the majority until I came to CU Boulder, then, all of the sudden, I was identified as Latino," says Laguna. He had never thought about his identity as Latino and the label was bestowed upon him by others at the university.
Laguna now serves as the Vice President of the Student Government Association at CU Denver as he pursues a Master's in International Business.
Starting Small: Addressing Microaggressions
Panelists spoke about the negative effects of microaggressions, which are defined as brief and commonplace indignities, whether intentional or unintentional, that communicate hostile, derogatory, or negative prejudicial slights and insults toward a group.
The panelists discussed how microaggressions affect students in different ways at the university level. Anyone can be guilty of using a microaggression or being subjected to one. A microaggression is like a mosquito bite or a paper cut. One does not have a tremendously negative affect, but many will take a toll, and can have a real impact on a student's experience.
Laguna shared an instance where he encountered microaggressions at the university level, however, this time, he wasn't the victim. His friend Michael, a black student, was attending CU Boulder on a full scholarship for his excellence in Physics, but he was frequently asked what sport he played. Michael did not play a sport, but students assumed the only way a black student would be attending university would be because of a sports scholarship.
Microaggressions can be indirect; they're almost unconscious in the way that you view others. Here are some examples:
"Where are you from?"
"You don't look gay."
"You're smart for a girl."
"There's no such thing as white privilege."
Unfortunately, marginalized and underrepresented students frequently encounter these types of interactions. Most people who commit microaggressions do not view themselves as racist or sexist, but they also do not realize the underlying message that is communicated is hurtful to others.
These situations are damaging to these students because it subtly suggests that they are not a part of the group.
How Can We Do Better?
Like many large corporations, universities are taking a stance on social injustice. The Black Lives Matter movement has no doubt forced large entities to reevaluate and reallocate resources to put towards diversity and inclusion training.
But how serious are schools about diversity? We see some universities renaming buildings or taking down statues. Others are taking a hard look at their own police departments to try and find solutions that will fight systematic racism- rather than encourage it.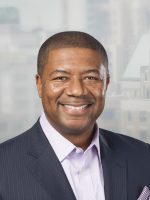 Most importantly, companies and universities need buy-in from all levels and departments when it comes to incorporating these changes. One caveat to gaining buy in is connecting inclusion and diversity training to professional success and the bottom line. Companies need to engage with the client base to help promote diversity and inclusion, and universities need to include faculty, staff, and students in the conversation.
Panelist Ken Bouyer has been instrumental in implementing the diversity and inclusion recruiting program for his Firm, EY. One element of the program is to work with High Schools in order to increase awareness of opportunities in Professional services-with a focus on minority students. Bouyer says of the 3,000 college interns that EY employed over the last year, 42% were minorities. He believes investments in high school students and working with Business schools over the many years –has contributed to an increase in the diversity of the pipeline for Professional services organizations.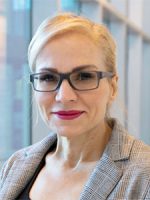 Dr. Nelia Viveiros, a panelist serving as CU Denver's Interim Vice Chancellor for Diversity and Inclusion, oversees a range of diversity and inclusion matters and advocates on behalf of staff and faculty. She is a first-generation, Latinx leader whose career in higher education has spanned over 20 years. Dr. Viveiros advises that universities need to allocate resources to multicultural centers and create safe spaces for inclusion.
Resources For Making a Difference at CU Denver
CU Denver is committed to providing a more inclusive and diverse learning space for all students. The Office of Equity strives to stop, prevent, and remedy discrimination, while providing education, training and outreach to make our campus safer and more inclusive; and ensure all individuals are treated with dignity, compassion, and respect.
The Center for Identity and Inclusion provides services to support underrepresented students and to promote a diverse and inclusive campus for all students, faculty, and staff.