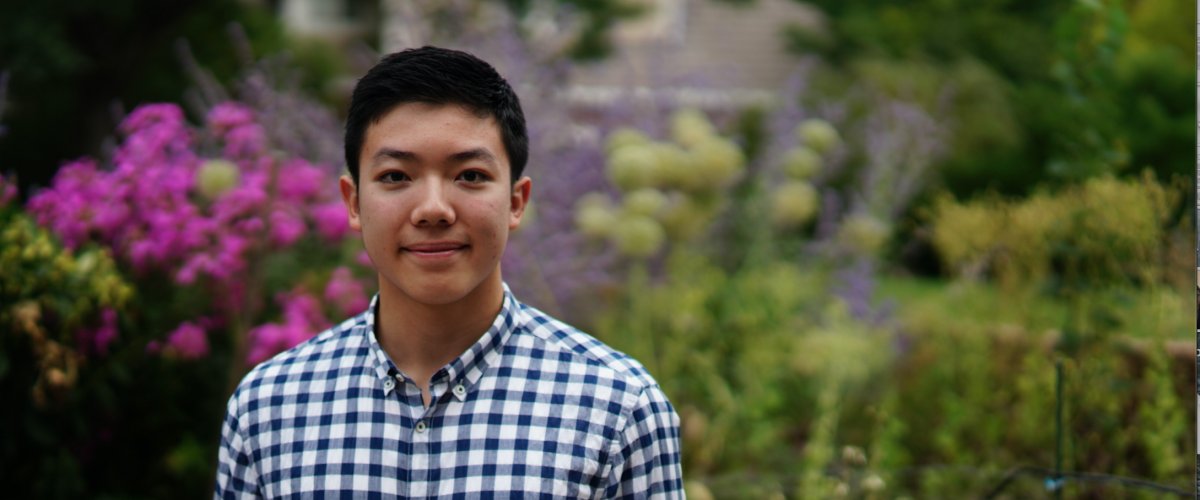 "I plan to graduate in Fall 2021 and have found CU Denver to be a great foundation for my development at this point in my life," says Ethan Bui. Ethan started planning his career path early and took advantage of the opportunities around him. Although he hasn't graduated yet, Ethan has had an impressive journey from an apprenticeship to earning six Salesforce certifications.
How does he do it? Simple, he sets goals.
Getting Ahead with an Apprenticeship
Ethan is currently working through a three-year youth apprenticeship program called CareerWise. Students who participate in CareerWise split their time between their traditional high school classroom and their workplace where they learn valuable business skills. "I could leverage what I was learning at school and apply it to tangible projects in the workplace," says Ethan. Through this program, Ethan gained meaningful hands-on work experience where he applied his classroom learning, while earning a wage.
As an apprentice, Ethan has been exposed to a variety of careers, how to work with others, and what goes on behind-the-scenes at a company. "The apprenticeship was a great way for me to continue applying myself while completing the last few years of high school, and it helped prepare me for a smooth transition into college," says Ethan. "I learned how to manage responsibilities and apply what I learned in school to my work."
By the time he arrived at CU Denver, Ethan was prepared to succeed academically and professionally.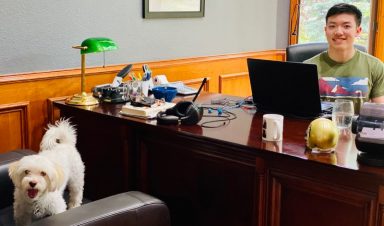 "CU Denver was the Indisputable Choice"
Ethan chose CU Denver to pursue his degree because of its central location in the heart of downtown Denver. With his youth apprenticeship at the Colorado Workforce Development Council, he wanted to stay close to his office and in the thick of downtown. He was already familiar with the university because both of his parents attended. Plus, CU Denver was financially practical and a great value for his education.
Ethan is majoring in both Information Systems and Management. "Through my apprenticeship with CareerWise, I quickly recognized that my interest was in technology, and without prior coding experience, information systems was a happy medium," says Ethan. "I was able to fit in a management major with the remaining electives and was encouraged to do it because my dad also majored in Management."
By creating a graduation plan with a Business School advisor, Ethan was able to outline opportunities for additional classes without having to tack on more time to complete his degree. "I would highly recommend meeting with your advisor early on to plan out what your college years will look like, as well as understanding how all of your classes will fit together," says Ethan. "It's motivating for me to know when my expected graduation date is and the direction I am working toward."
After graduation, Ethan hopes to begin a career as a Salesforce consultant. "I look forward to utilizing what I've learned from my classes at CU Denver combined with my work experience to find a position where I can continue taking on challenges," says Ethan. "I am very excited about the opportunities available and encourage other students to utilize the Business School resources and events to prepare for a career after graduation."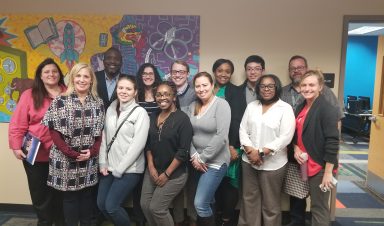 Colorado Workforce Development Council
While he earns his degree, Ethan is working as an Operations Analyst at the Colorado Workforce Development Council. "As the only youth apprentice at my workplace, I've enjoyed working with a team that is experienced and established in their careers," says Ethan. "It's a humbling experience knowing that there's so much to learn, and everyone is more than willing to share their piece of the world with you."
The skills Ethan is learning from both the Information Systems and Management degrees have been relevant to his apprenticeship. "The Information Systems classes have helped me to develop the necessary background information about how technology fits into a business, and the general big picture of why we have information systems," says Ethan, "I am also developing the hard skills such as programming language and database proficiency."
Since the Colorado Workforce Development Council works closely with the Department of Labor and Employment, Ethan has the opportunity to collaborate with the Salesforce program team to learn about operating procedures, such as the development cycle and project management. He is also a 6x Certified Salesforce Administrator and Trailhead Ranger, with certifications in Sales Cloud Consultant, Service Cloud Consultant, Advanced Administrator, Marketing Cloud Email Specialist, Platform App Builder, and Administrator.
Staying Connected During COVID
The pandemic has made it challenging for some CU Denver students to connect and collaborate with their peers. Many classes, clubs, and activities have adapted to the virtual environment. "As a student, I've been impressed by our flexibility and resilience to challenges, including COVID-19," says Ethan, "I am always inspired by the way my peers have adapted to this new virtual environment and encourage all students to start where you're at and build some momentum in your daily successes."
"One club that I've found has done a great job of this is the Council of Asian Student Leaders (CASL)," says Ethan. "The topics discussed at the meetings, such as mental health issues, have been relevant to the challenges students are currently facing. Getting involved in student clubs has helped me make friends and find my place at CU Denver."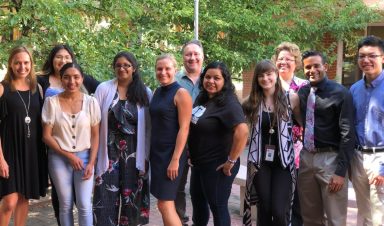 Advice for Students
"I would strongly encourage students to work on setting goals," says Ethan, "Consciously creating goals that I can aim for has had a tremendous effect on my motivation and drive." From his apprenticeship to becoming Salesforce certified, Ethan is intentional about creating goals and a strategy on how to achieve them.
Ethan was recently introduced to the Future Authoring Program, which serves as a great medium for creating goals and planning out what you'd want your life to look like in the future. "With so many different distractions happening every day, it is hard to sit down and think about these things, but it's crucial for your success," said Ethan.
Ethan has found tremendous value in many of his business courses, like Business and Career Development, with Maggie Graham, and Mastering Management, which he is currently taking. "The Management classes have taught me the soft skills like communication, collaboration, decision making and how to best support yourself, colleagues, and supervisors," says Ethan, "as well as learning the ins and outs of an organization and how to optimize or increase performance." These courses apply current research to provide students with tools they need to better manage yourself and others in life and at work.
While Ethan doesn't know exactly where his career will take him, he knows he's off to a good start. With his apprenticeship, Salesforce certifications, and management coursework, Ethan is taking concrete steps toward achieving his goals.
To map out your future and set goals for achieving your degree, schedule an appointment with your undergraduate or graduate academic advisor today.