More than half a dozen top leaders from FirstBank partnered with the Business School's Daniels Fund Ethics Initiative Collegiate Program to host Ethics OnSite with CU Denver and Colorado Mesa University students. Because of the Coronavirus pandemic the event moved online, but still allowed students a look inside ethics at the third-largest privately-held bank in the United States.
"Students had an unparalleled opportunity to hear from high-level executives of FirstBank to learn about creating an ethical corporate culture," said Ira Selkowitz, Director of the Daniels Fund Ethics Initiative Collegiate Program at CU Denver. "The representatives of FirstBank were very impressed by the level of engagement of our students, who took full advantage of the opportunity to ask incisive questions of the speakers."
The pandemic has changed life for all of us, but FirstBank credits their strong showing during economic turmoil to the way they approach risk. During the Great Recession in 2008, FirstBank's income increased – which was exceptionally rare for a bank during that time. Earnings recently are down due to COVID-19, but they have been able to set aside funds for losses on loans and low interest rates.
FirstBank recently added their mission statement – Banking for Good – to their logo. They said it's important to apply that ethos to customers, communities, and employees.
"Throughout the presentation, the FirstBank team highlighted not only what makes their company profitable, but also the values that uphold their mission and company culture," said Management major, Jackson Brockway. "One topic that I found particularly important was the difference between doing the right thing and making a profit."
One of the FirstBank executives students had access to was Chief Operating Officer Emily Robinson.
"I realized ethical tone was not primarily set by senior leaders, but by immediate supervisors," said Robinson.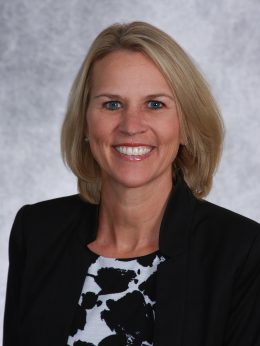 This prompted her to start promoting a "speak-up" culture at FirstBank – one where employees would not be afraid to raise a concern. She also says they focus on hiring the right people who share their values, which helps keep their ethical culture strong.
"Ethics really comes down to listening to your gut, and that's why you look for quality people," Robinson said.
FirstBank's President of Internal Audit, Natalie Russo, explained ethics is a proactive process focused on doing what is right, while compliance is more reactive and focuses on the rules. She discussed several specific times the leadership team was faced with an ethical choice between doing what was "fair" and what was "merciful." Students had the chance to asked pointed questions about those scenarios and leaders' decision-making process.
"We were able to have conversations with an executive leadership team working in a successful privately-owned financial institution," said MBA student Sridevi Bankupalli. "Kudos to Ira Selkowitz and the Daniels Fund Ethics Initiative. If not for their commitment, it is next to impossible to get such great access to FirstBank executives on a Monday morning."
Chief Risk Officer David Kelly made it clear that FirstBank did not create its ethical cultural overnight.
"Risk management is a journey, not a destination," he said.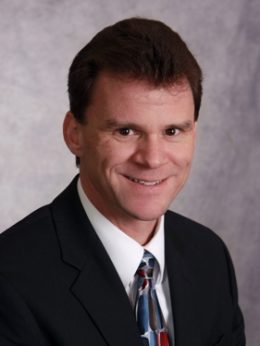 Kelly emphasized there is no one right answer when it comes to managing risk, but ethics risk management is everyone's responsibility.
The four-hour session gave students the chance to hear information that can't be found online and ask questions most people get never get the chance to ask. Students can use the information they learned moving forward.
"When hearing from the C-Suite at FirstBank, I was able to hear from individuals with decades of experience, and they shared key items that they have learned in their careers – what strategies have gone well and what decisions have not yielded much success," said BSBA Financial Management student, Rohan Nipunge. "I can apply this valuable knowledge and perspective to professional scenarios, in school and beyond."
About the Daniels Fund Ethics Initiative Collegiate Program at the CU Denver Business School
The Daniels Fund Ethics Initiative Collegiate Program at the CU Denver Business School is a grant awarded by the Daniels Fund aimed at strengthening ethics education for business students and extending ethical behavior beyond campus and into the community. The Business School uses the grant to instill a deep and unwavering ethical foundation through course curricula, events, and community collaboration.
The Collegiate Program at CU Denver Business School offers many diverse opportunities for students to learn and apply ethics to their lives and future careers. Taking advantage these opportunities will help students build an impressive resume, express important values to future employers, and develop the tools needed to build lifelong personal and professional integrity. Explore more ethics-focused opportunities.