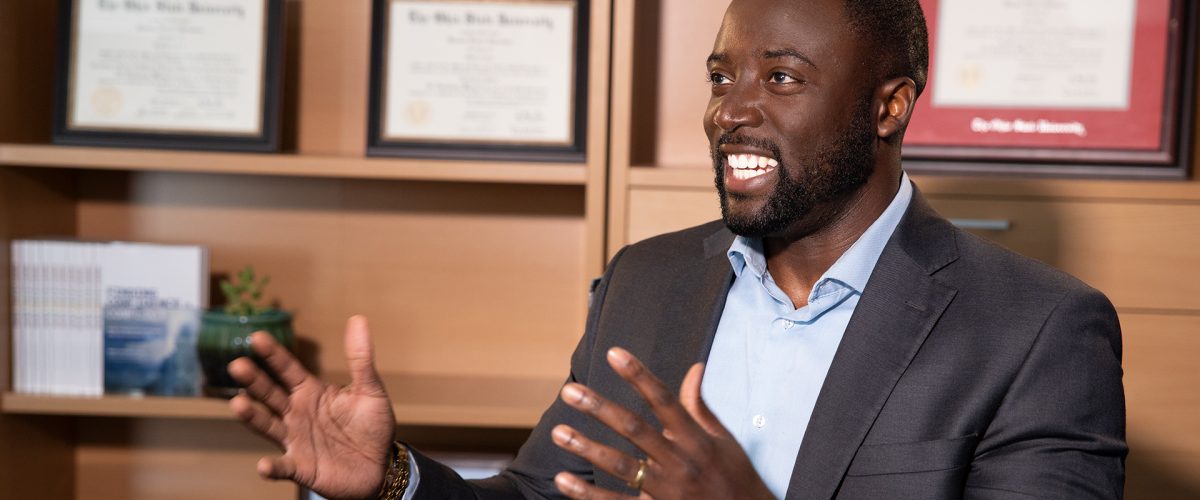 Negotiate Anything Podcast Host, Kwame Christian, joins Introduction to Career and Professional Development class to discuss Confidence in Conflict and Negotiation.
Kwame's discussion with CU Denver Business School students will be featured on an upcoming episode of the Negotiate Anything Podcast
On November 9, leading negotiation expert Kwame Christian joined CU Denver Business School students for a spirited discussion on negotiation strategies in the age of the Covid-19 pandemic, heated political debates, and high-stakes professional exchanges.
Networking on LinkedIn Led to an Expert Guest Speaker
Undergraduate students enrolled in the Introduction to Career and Professional Development course had the unique opportunity to hear from a guest speaker they had a hand in selecting. As professors Maggie Graham and Jacyn Meyer covered the topics of conflict resolution and negotiating, they had the idea to have their students conduct research on LinkedIn and choose a guest speaker. Students would gain familiarity with LinkedIn as a networking tool and identify a speaker they were interested to hear from.
The overwhelming majority of the class selected Kwame Christian, the Director of the American Negotiation Institute and host of the Negotiate Anything podcast. Fifty students from three sections of the course joined the discussion and had the opportunity to submit questions before and during the session.
How to Find Confidence in Conflict
Whether in our professional or personal lives, we are negotiating a lot more than we realize. For students who may be struggling to complete group work, have tough conversations in their personal life, or collaborate in their professional life, Kwame's advice is to start by assessing your goals. Effective negotiation and conflict resolution require all parties to be clear on the outcome they desire and by addressing goals early on, you can prevent breakdown of communication further down the process.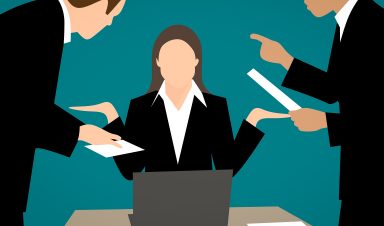 Kwame also shared a framework he created for dealing with difficult conversations both professionally and personally called The Compassionate Curiosity Framework. The first step is to acknowledge and validate emotions. Similar to assessing your goals for negotiating, this step lays the foundation for the discussion. Step two is getting curious with compassion and step three is joint problem solving. With this framework in mind, even the most difficult and complex conversations can have a successful outcome.
Advice for Negotiations and Conflict on Current Topics
The class was particularly interested in Kwame's advice for tackling controversial topics with their loved ones, like the recent Presidential Election, in a productive way. Kwame advised the audience against trying to persuade too soon. Instead, he recommended using active listening skills to decrease the emotional barriers in the beginning of the conversation. "Every conversation may not end with you successfully persuading the other person to see things your way," Kwame says. "But learning skills to diffuse high tension moments will help in your professional and personal life."
The students also wanted to discuss handling conflict in the era of COVID-19. Our interactions with others are very different these days, and it can sometimes be hard to know if our message is getting across clearly which can lead quickly to frustration. Kwame advised the students to use the technology at our disposal as an advantage. Take time to connect via phone or video call if the conversations are emotionally charged, do not rely on e-mail alone for these exchanges.
Impact of Guest Speakers on CU Denver Business School Students
Students found the discussion with Kwame impactful in helping them learn how to navigate family conflicts with the upcoming holidays and tips to effectively manage conflict during remote meetings. Emily Jiminez, a Junior studying Financial Management said, "I felt that Kwame's discussion about how to deal with familial conflict particularly resonated with me. Especially since he spoke to us right after the election and the holidays are coming up, I can definitely use what he talked about in my personal life."
CU Denver Business school professors are well-connected and have brought many interesting and relevant guest speakers to the classroom to enhance the learning experience. Dustin Nurdel, a first year CU Denver Business student shared, "I think that guest speakers are one of the most important parts of the Business School. College students don't always know what the real world is like, so it's important to get someone with years of experience to share with us even if it is only for an hour. Personally, I learn a lot from notes and textbooks, but most of my learning stems from failure and other people's experiences."
About Kwame Christian, Negotiate Anything podcast Host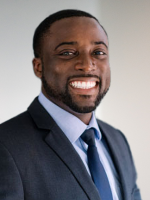 Kwame Christian, Esq., M.A. is the Director of the American Negotiation Institute where he conducts trainings that empower professionals to persuade, lead, and resolve conflict more effectively. Kwame is also a practicing business lawyer, author, professor, podcast host and public speaker. His book, Finding Confidence in Conflict, was published in July 2020.
Negotiate Anything is the world's most popular negotiation podcast, focused on empowering others through the art and science of negotiation and persuasion. The session with the CU Denver Business School was recorded and will be featured on Kwame's podcast.