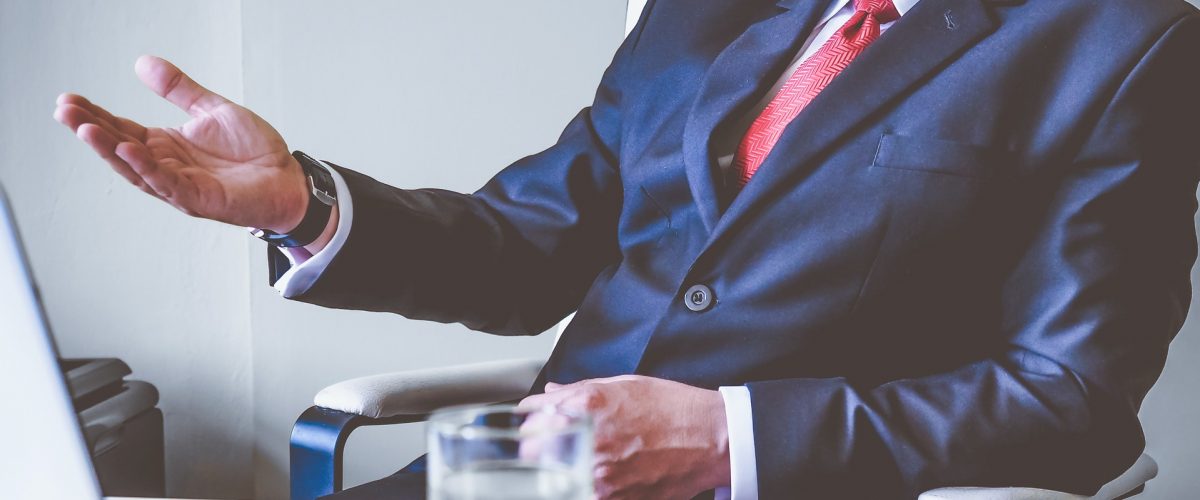 The CU Denver Business School's Executive MBA program launched in January 2021. Alumni of the predecessor CU Executive MBA program shared their insights on the EMBA program's focus on analytical skills and business strategy. Sarah Gilbert, Andrew Moore, and Scott Casey discuss the value of their cohort and classmates, the convenience and opportunity of the downtown Denver location, the world-class professors and innovative coursework, and the lifelong impacts of their time in the Executive MBA.
Sarah Gilbert, CU Executive MBA, 2019
Director of Operations and IT, RHR International LLP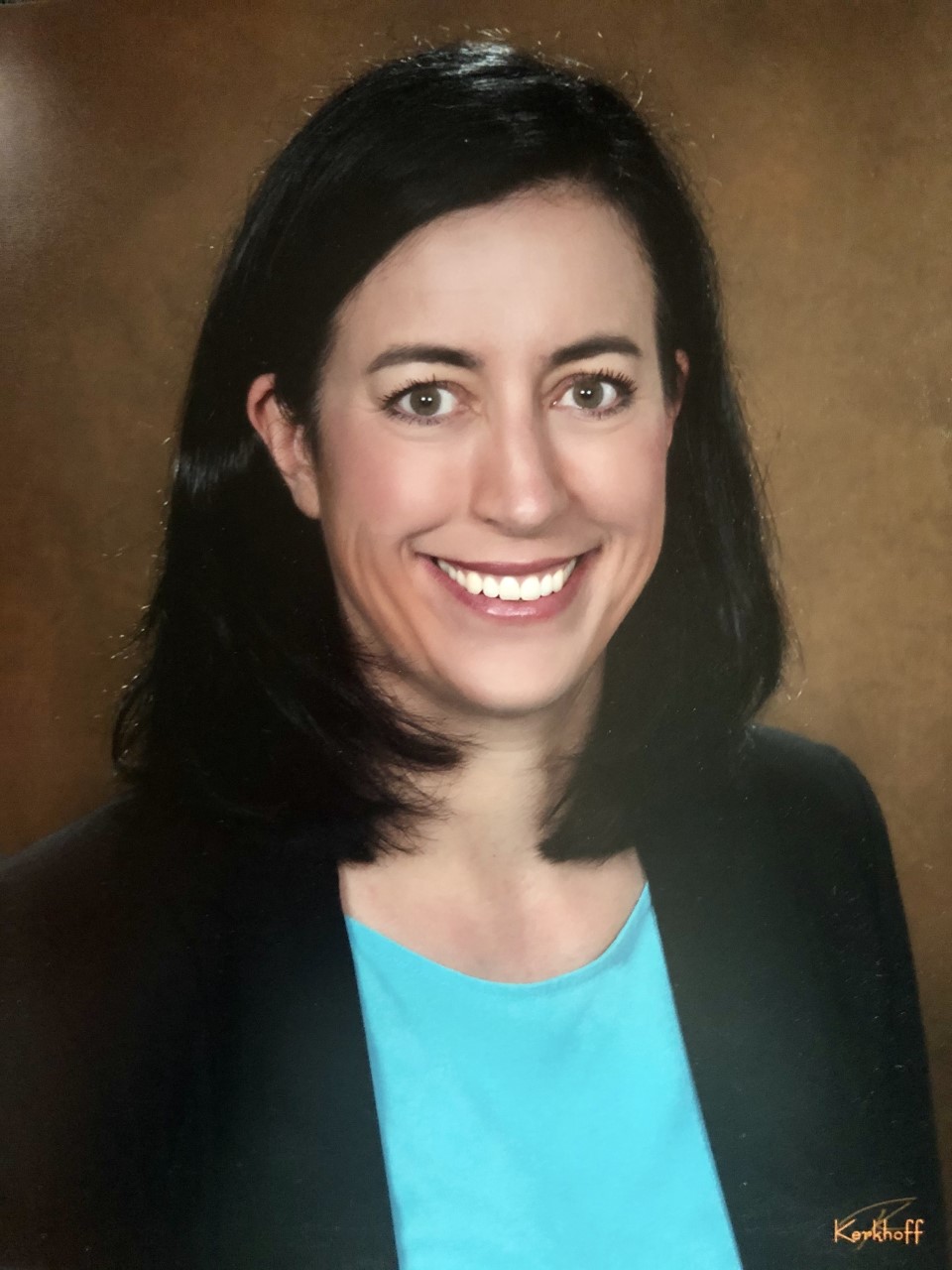 Sarah Gilbert enrolled in the Executive MBA program for a few explicit reasons. She needed to enhance her financial acumen, expand her business network, and she wanted to explore how the degree might position her for new opportunities in her current company or elsewhere. However, Gilbert was surprised to find the most impactful parts of the program for her were much more intangible. She emerged from the Executive MBA program with broadened horizons and a better understanding of her skills as a learner and leader.
The Executive MBA has given Gilbert the ability to more confidently position herself as a business leader. "Sharpening my business knowledge has been useful," she shares. "I added some hard skills in accounting, marketing, and finance. The coursework gave me a broader context for business, markets and economics that has allowed me to clear away some of the cloudiness around business strategy, market positioning and the role of business in society."
Even more important than the quantitative skills and broader business context, the Executive MBA program helped Gilbert to understand the importance of taking risks and embracing the journey of a career in business. "I really expanded my horizons and learned about how I acquire knowledge and how I use it," Gilbert recalls. "I learned a lot from my peers about how their businesses operated. I benefited most from the travel. I went places that I likely would not have gone on my own, Israel and China, and the engagement with business and community in these contexts could not be replicated outside of the program. It really changed my perspective."
Gilbert runs Operations and IT for a small consulting company and reports directly to the CEO. Her professional role has evolved significantly, a result of the Executive MBA and more recently, the Covid-19 pandemic and the broad awakening taking place around social justice and environmental issues.
"I'm having a unique professional experience where I get the opportunity to combine all of my interests," Gilbert shares. "I'm leading the transformation of our company toward NetZero goals and also working to evolve our inclusivity, diversity, and belonging program. My time in the EMBA has prepared me to take on these new roles and lead my company through new challenges."
Gilbert says her advice for professionals considering the Executive MBA is the same advice she gives in a lot of context: "Keep a long-term view and take risks," she says. "Don't pass up the opportunity because you don't have time today. You won't have time tomorrow, either."
"It can feel overwhelming at the time, but there are opportunities that you have as a student of the program that you may never have again," Gilbert reflects. "Go on as many of the trips as you can afford and take advantage of everything the university has to offer. Meet as many people as you can, read as much as you can and learn to get along with new people with different points of view. Also, learn to get comfortable with the idea that worthwhile activities are hard to do. This will all pay off now and in the future."
Andrew Moore, CU Executive MBA, 2020
Chief Information Officer, Boulder Valley School District
As a first-generation college student, Andrew Moore identifies as a lifelong learner. But he put off getting his MBA for decades. "I was the oldest member of my cohort," Moore recalls. "My undergraduate degree was in computer science, and I'd always done pretty well in my career. Even though I was putting it off, it was always in the back of my mind. My parents didn't go to college, and nobody in my family had achieved a master's degree."
When Moore decided it was time to return to school, he wanted to find a program that fit his learning style. He didn't want a fully online program, but he also didn't have the bandwidth for a full-time in-person program with his intense professional workload.
"When I found the CU Executive MBA, it had the right balance," Moore shared. "Our cohort met every other week and it was very intense for those days, but it also allowed me to get my work done and spend time with my family during the days off. And although I looked at other schools in Colorado, I was really confident in the CU brand. It's well-known and respected, and I wanted to go to the premier system in Colorado. The CU Executive MBA was a perfect fit."
Despite how well-prepared he was for the Executive MBA, Moore remembers his trepidation during the first course. "I hadn't been to school in a long time," he recalls. "I remember meeting my cohort on the first day and having no idea how I'd fit in the group or how valuable they would be for my education. Learning alongside executives who've been out working in the industry for a decade or two decades is priceless. At the executive level, you get the academic side from your professors and the real-life experience from your peers."
And while Moore was absorbing and applying the analytical skills in his coursework, he was also learning about business strategy from the case studies embedded into the curriculum. "Starting out with statistics and economics was a wake-up call, but it really made sense when we launched into case studies," Moore says. "When you can reference your analytical coursework, you start to understand why business decisions are being made. One of our last classes was entrepreneurship, and we met with Denver start-ups and talked strategy with their founders. It really tied together the business foundation, and each course built on the ones before it."
Since completing the Executive MBA program in 2020, Moore is already starting to see the impacts on his career. "A lot of CIO roles have a master's degree as the entry point," Moore shares. "In some cases, you can't even get an interview without it. Now I feel confident that if I choose to apply for a role, my Executive MBA will show that I've invested in my education and will get me over that hurdle."
In addition, Moore has become much more confident in the way he operates his small business. "I started out with no formal business education," he recalls. "Now that I've been through the Executive MBA program, I've brought those lessons into the day-to-day operations of my business. I've changed the way I do marketing, especially with social media after my digital marketing courses. I'm more strategic and intentional with my business decisions."
When he reflects on his time in the Executive MBA, Moore says it was challenging, but rewarding in so many ways. "I was the first in my family to achieve a master's degree," Moore says. "My kids are out of college now and I'm hopeful this might inspire them. It's already inspired my wife to go back for a doctorate program. A program like the Executive MBA is going to challenge you and grow you as a person, and there's an immeasurable sense of accomplishment when you succeed."
"It's easy to get into a rut and get comfortable where you are," Moore reflects. "But when you challenge yourself, when there are new goals to achieve, and you're expanding your mind to learn new things, it's very rewarding. The Executive MBA program gave me that."
Scott Casey, CU Executive MBA, 2020
Executive Vice President, Institutional Sales at Karcher North America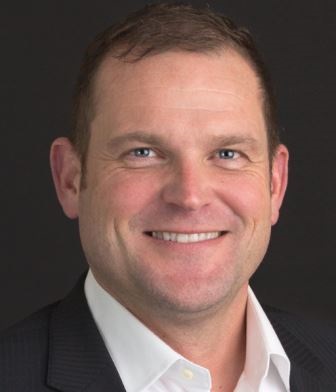 Scott Casey spent most of his career as a business owner, serial entrepreneur and executive-level leader. But he talks openly about how intimidating it was for him to enroll in the CU Executive MBA, an experience he's since realized is very common. "There's a lot of fear," Casey remembers of his time deliberating on enrolling in the program. "I never went to college. I was wondering, am I going to have the skillset to hold my own with my classmates? Am I smart enough to do this? Now I know that everybody has those exact same feelings."
One of the first things that struck Casey was how impressive his classmates were. "My classmates were diverse, very intelligent, high-caliber professionals," Casey says. "Everyone brought in a unique perspective and we learned a lot from each other. Our cohort had everything from a VP from the Denver Broncos to a Ph.D. in mechanical engineering. We leaned on each other a lot, and the in-person class format helped us make connections and form some truly lifelong friendships."
In addition to leveraging the collective knowledge and experience of his cohort, Casey also picked up a lot of quantitative skills. "The Executive MBA really helped me in the hard sciences," Casey says. "I'm better equipped now in finance, accounting, and data analytics. I've always been in sales and marketing roles and that's been my mindset, so the ability to look at balance sheets and really dig in has been very beneficial for me."
For Casey, the most impactful part of the curriculum was hands-on projects where he learned by engaging with Denver business leaders. "I loved the projects that required a 360-degree view of business operations," Casey recalls. "For one project, we worked with Denver-based companies to assess their financial positioning and investment decisions. We did a deep dive into their business and went to their corporate headquarters to talk with their senior finance and marketing teams. It was fascinating to examine all aspects of the company, and to have access to the company's executive team while we did it."
Casey's advice for professionals who are considering the Executive MBA program? "I would encourage them strongly to do it," he says. "Be prepared for the challenge and the workload. It's a serious program. You do have to apply yourself, but you learn so much and meet so many incredible people. The benefits are lifelong."
Join this Exciting New Program
If you'd like to advance your career and join a cohort of like-minded professionals, request more information about the Executive MBA today.