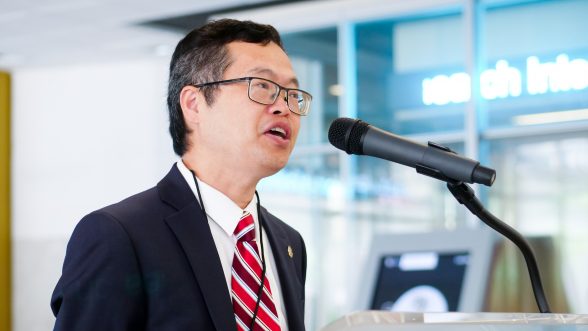 The J.P. Morgan Center for Commodities organized the 4th annual international symposium virtually August 16 – August 17, 2021 and hosted over 500 participants from 24 countries.
As in the past, the 2021 symposium continued its core strength on the interactions among academics, policy researchers and practitioners.
Continuing its mission to bridge commodity academics and business practitioners, the symposium included five academic sessions and two industry panels, presenting academic and applied research from top universities including Yale, Oxford, and others. Top policy institutions including the Federal Reserves System, International Monetary Fund, and World Bank were also in attendance along with J.P. Morgan, Uniper, Global Commodities, Newmont Mining, and Trafigura.
Keynote Speakers Included:
Charles W. Calomiris, chair professor at Columbia Business School and former Chief Economist at Office of the Comptroller of the Currency
Bluford Putnam, Managing Director and Chief Economist, CME Group
International Representation and Recognition
Despite challenges switching to a virtual format, the symposium received the largest number of researcher submissions from 24 countries. Notable first time submissions were received from Japan and India.
The symposium will be featured in the China Futures magazine of China Futures Association and Futures Daily.
Special thanks to co-organizers Professor Jian Yang, J.P. Morgan Endowed Chair and Research Director, and Dr. Tom Brady, the Executive Director. Erica Hyman, the program manager, served as the coordinator for the symposium.