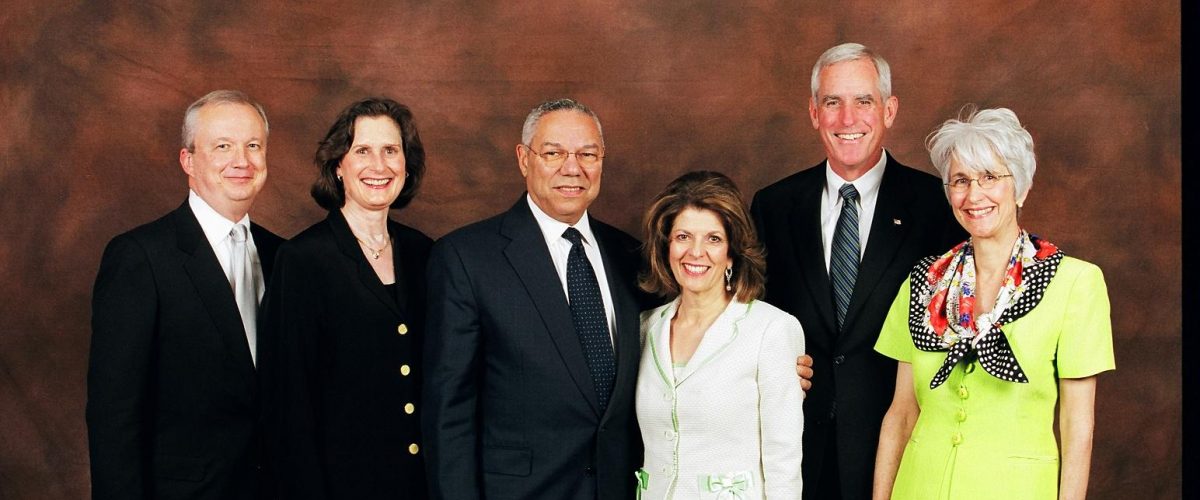 The Business School's premier scholarship event, the Celebration of Success, raises funds to support scholarships and professorships. The event brings in a world luminary to speak and has raised more than $3.5 million with the help of Denver's business community.
Thousands of students have received financial support toward their quest for a degree. Additionally, several deserving faculty members have been awarded term professorships.
The Celebration of Success dinner has earned the reputation as one of the best events offered in the Denver business community. Denver community and business leaders have lent consistent support for the Celebration of Success by acting as dinner chairs. Their steadfast participation is a testimony to the region's commitment to the Business School and to higher education.
Past keynote speakers:
2007 Robert Reich, former U.S. Secretary of Labor spoke on "The Global Economy: China, India, Denver and the Future of Everything."
2006 John Malone, Liberty Media Chairman spoke. "We're proud of this Business School that understands business and gives students a taste of the real thing," said CU President Hank Brown in his introductory remarks. Denver Mayor John Hickenlooper introduced the evening's featured speaker, Liberty Media Chairman John Malone. Malone, who holds degrees from Yale and Johns Hopkins, has had a long and successful career in telecommunications.
2005 General Colin L. Powell returned and spoke about "Diplomacy: Persuasion, Trust and Values" form the triumvirate of diplomacy whether dealing with local business negotiations or international relations. No one knows this better than General Colin L. Powell, USA (Ret.). As one of the 21st century's most fervent purveyors of democratic values, Powell understands the role of diplomacy in furthering universal ideals. He understands that persuasion, reason and trust building are critical tools in getting governments to cooperate for the common good.
2002 Rudolph Giuliani, former mayor of New York City
2001 Madeline Albright, former Secretary of State for the United States
2000 Mikhail Gorbachev,  former leader of the Soviet Union
1999 Shimon Peres, the former Prime Minister of Israel
1998 Margaret Thatcher, former Prime Minister of the United Kingdo
1997 President George Bush who spoke on"The New Geopolitical Landscape: Why America must continue to lead and stay engaged in the world."
1996 General Colin Powell, four star general and former Secretary of State