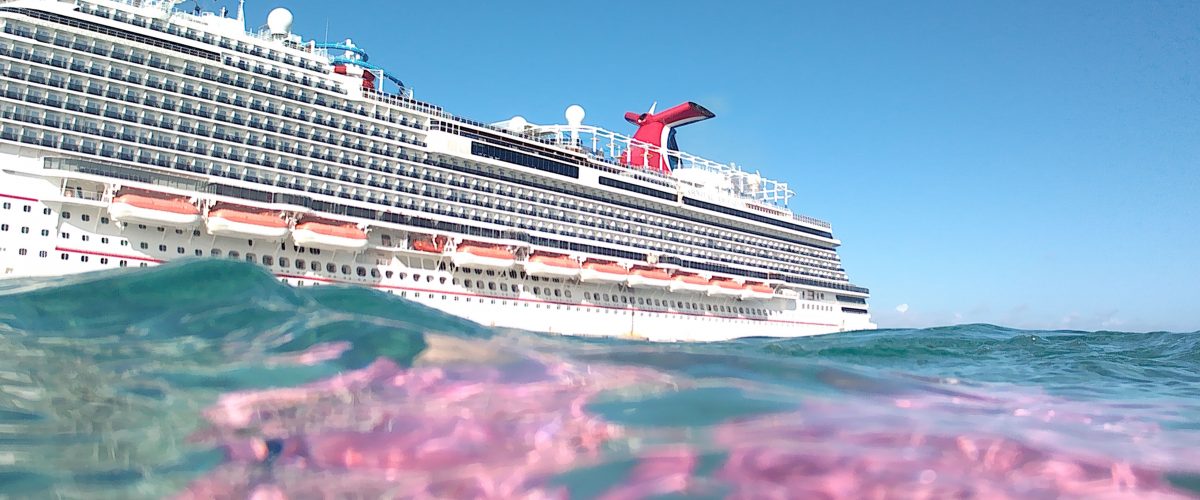 The coronavirus pandemic brought cruise ships to the fore last spring, when passengers infected with COVID-19 were stuck on board. But ethical dilemmas at Carnival started nearly 20 years ago. In October, an audience of more than 130 heard the inside story about how Carnival turned things around.
The Daniels Fund Ethics Initiative (DFEI) Collegiate Programs at the CU Denver Business School and the CU Boulder Leeds School of Business partnered with the DFEI Collegiate Program at Colorado Law to present its Annual Ethics Lecture, "Carnival's Compliance Journey." Peter Anderson, Carnival's first-ever Chief Ethics and Compliance Officer, talked candidly about overhauling ethics and compliance at the world's largest cruise line operator.
A New Challenge
Peter Anderson is a former federal prosecutor with more than 20 years of experience in corporate compliance. He served with the U.S. Department of Justice Environmental Crimes Division and was the head of the White Collar and Compliance Group at Beveridge & Diamond, PC. He has also worked on the environmental compliance team monitoring Volkswagen.
After years prosecuting companies that violated environmental regulations, Carnival hired Anderson to help them. Carnival was convicted of a felony and subject to the largest fine in U.S. history for deliberate vessel pollution.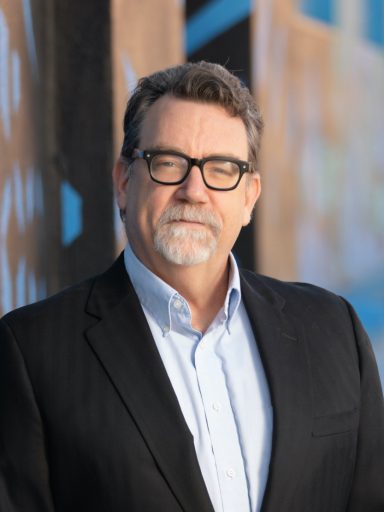 "He had the difficult undertaking of not only identifying the root causes of Carnival's prior misbehavior, but then building a lasting new ethics and compliance structure and ethos," said Melanie Kay, Director of the Daniels Fund Ethics Initiative Collegiate Program at Colorado Law. "Students who attended the program got a rare and unique view into a company in the midst of a massive course correction, from the highest levels of corporate governance to the employees who are on the front line of the company's day-to-day operations."
Reworking Ethics at Carnival
Carnival operates nine different brands and claims 108 ships of the 300 total ships in the cruise line industry, so Anderson had a big job. He said the size and decentralized nature of the company was the first challenge in creating an ethics and compliance program. While building the program, Anderson had one big question: "how do you build in ethics and bake it into every department?"
"As an avid cruiser myself, it was eye-opening to hear about Carnival's history of environmental failings," said MBA student and attendee, Kaitlin LaFlamme. "While Carnival is now legally required to ramp up their compliance efforts, I was pleased to hear that they are working not just to be compliant, but to also become an organization with a strong ethical foundation that has integrity and greater respect for their customers, employees, shareholders, local communities, and the environment."
Students like LaFlamme had the opportunity to ask questions of a Chief Ethics and Compliance Officer at a company that made headlines for ethics issues. They got a look behind the curtain at how Peter Anderson helped turn things around and the values he applied in that mission.
Anderson said there was a general lack of appreciation and internal expertise for corporate compliance at Carnival. Environmental compliance was structured under maritime operations, which he said is a bit like the fox guarding the hen house.
"Our risk management needed to be put on steroids so we're not as reactive as other companies," said Anderson.
He redesigned Carnival's entire ethics and compliance program in the fall of 2019 – fortuitous timing, as there were storms on the horizon no one saw coming.
Ethics Topics Afloat During Pandemic
Less than a year after overhauling Carnival's ethics and compliance programs, another ethical quagmire arose – this time, for everyone in the cruise industry – the coronavirus pandemic.
Early on in the pandemic, one of Carnival's ships surfaced as an epicenter for the disease. Anderson helped guide Carnival in their response, which included using their ships to get employees all around the world home. It was expensive and time-consuming, but Anderson said it was worth it to make it clear that they care about their employees.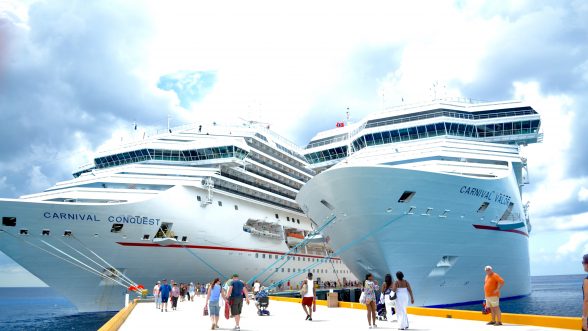 "I was very impressed to learn how Carnival is showing accountability for its prior environmental violations and how the company is treating its employees with great respect during the pandemic, with an eye toward building trust and long-term viability," said Ira Selkowitz, Director of the Daniels Fund Ethics Initiative at CU Denver.
In the cruise industry, the ships are very rarely docked. They are constantly on open seas. But Carnival and Anderson used the pandemic as a pause to continue their work strengthening ethics and compliance. Carnival's ethics and compliance journey continues with Anderson at the helm, but he is optimistic.
Students learn straight from the source
The event presented students the special opportunity to hear from a senior executive in ethics and compliance, who is still working in the field.
"Mr. Anderson was very transparent about Carnival's compliance efforts, which I really appreciated," LaFlamme said. "He was honest and open about their missteps, the efforts they have made already, and the goodwill efforts they plan to make in the future to be a more compliant and ethical organization."
Honesty was one of the values central to Anderson's ethics overhaul: "We have to be engaging in radical candor. You have to be honest even when honesty can be painful."
"I think the biggest value was the access to the insight of a high-ranking executive from a large company," said CU Denver MBA student, Dan Perlin. "A good takeaway for me was that there are often competing priorities in ethics and it's important to balance them as best you can."