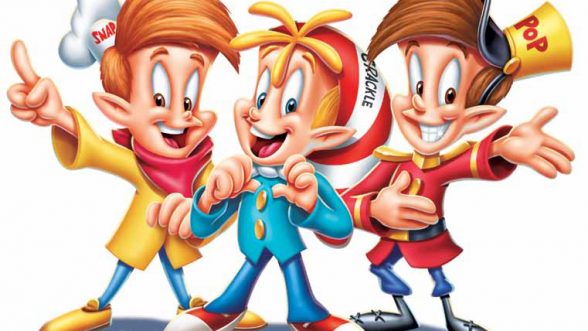 Karl Miller, MS marketing '00, has only secondhand experience with mothering, but that hasn't stopped him from working his way into women's hearts and minds. As senior brand manager for Kellogg's, he's responsible for the company's award-winning multimedia "Childhood is Calling" campaign, which plays upon young moms' memories of making Rice Krispies Treats with their mothers. That interactive, online campaign earned Miller an Effie Award in 2009 for strengthening the brand's connection with a key market.
It's all in a day's work for 38-year-old Miller, who left CU Denver with strong research and persuasion skills and a passion for getting inside consumers' minds. Aside from brief stops at Clorox and WhiteWave Foods, he has built his career at Kellogg's, strengthening the consumer appeal of brands such as Froot Loops, Rice Krispies, Special K, Pop-Tarts and Honey Smacks before moving to Frosted Mini-Wheats. "Working with characters the magnitude of Tony the Tiger, Toucan Sam and Mini has been a blast," Miller says, "and understanding what's motivating moms is pretty exciting."
Miller credits some of his success to teenage years spent in Germany without knowing the language, which taught him to relate with people at nonverbal levels, and a bachelor's in philosophy, which taught him how to debate and form an argument. CU Denver professors helped fill in the rest as Miller rekindled his love for marketing. "I wasn't your typical MBA student. I had long hair and was still taking a skateboard to class, but when they recognize that you're passionate about something, people are committed to your success," he says.
Miller returned the favor as a graduate student, using creativity and problem-solving skills to help Sue Keaveney, marketing professor, and Debbie Capaldi Follenwider, administrative director of the 11-Month MBA program, create a streamlined MBA program. "I was familiar with the ins and outs of admission and getting students into and through the system, so my job was figuring out how to do that in an accelerated time frame," Miller says. Often it was as easy as hand delivering records and resumes to the people responsible for processing them. "The demand for the program was there—the applications came in fast and furious—and there was some buzz, so it all came down to picking the right students. It was a little like landing a large plane on a tiny runway."
Update: Karl Miller won another Effie in 2010 for his work on MomsHomeroom. They'll announce if it's a gold, silver or bronze at the event in June.
This article is repurposed from on CU Denver the Horizon's Spring 2010 issue. You can find more stories and past issues of Horizons online.