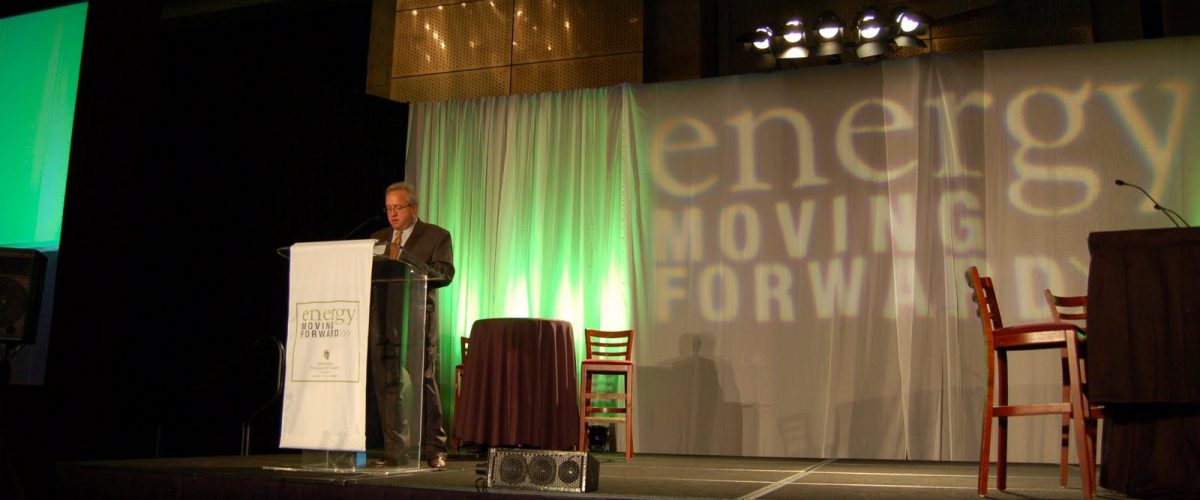 Hundreds of energy professionals, academics and executives gathered Thursday at the Hyatt Regency Denver for the second annual Energy Moving Forward  conference where experts debated the role of oil, gas and alternative fuels in a rapidly industrializing world.
Keynote speaker Robert Bryce, a journalist known for blunt talk and strident opinions, immediately launched into a tirade against a general public he claimed didn't understand physics or math.
"We really don't give a damn about energy in this country," he declared, "We want power. When we flip the switch we want power to flow and we don't care where it comes from."
Bryce is author of four books including "Pipe Dream: Greed, Ego, and the Death of Enron" and "Gushers of Lies: The Dangerous Delusions of Energy Independence."
He said the future belonged to natural gas and nuclear energy and derided biofuels as impractical, singling out ethanol for special scorn.
"Ethanol is the biggest energy scam in the U.S. It is a scandal beyond measure but we just can't kill it," he said.
The conference, organized by the Global Energy Management (GEM) program at the University of Colorado Denver Business School, included three panels of experts who debated all aspects of energy policy.
They agreed that the world would require petroleum for decades to come but ultimately there would need to be a balanced approach to energy development, one involving fossil fuels, renewables, nuclear and biofuels.
Some urged against "overreacting" to disasters like the one that struck the Fukushima nuclear reactor in Japan and the BP oil spill in the Gulf of Mexico. These incidents were rare, they said, and should not be used to clamp down on nuclear power or off-shore drilling.
Others took a different view.
Dan Grossman, regional director of the Environmental Defense Fund and former Colorado state senator and assemblyman, warned against those who say environmental regulations hinder job growth.
"It is a false choice to say we must choose between jobs and the environment," he said. "If you sacrifice the environment to short term economic gain you will ultimately hurt your economy."
As the conference ended, CU Denver Business School Dean Sueann Ambron thanked Encana Oil & Gas for being presenting sponsor and the Denver Business Journal for being media sponsor of the event.
"Energy is a topic that will remain a topic for the rest of our lives," she said. "The dialogue we started last year just got better this year."
Ambron announced that the Business School would be moving into its new building in January and that a third of the facility will focus on energy, commodities and minerals.
Col. John Turner, executive director of the GEM program, said there was nothing like it in the world.
GEM is an 18-month graduate course where students learn how to be managers of energy companies. The curriculum has been developed in conjunction with energy businesses and is taught by professors with extensive experience in the energy field.
"We work with energy companies to deliver a tailored energy education program," Turner said. "We are the only program on the planet that focuses on the business side of the energy business. We are totally unique."