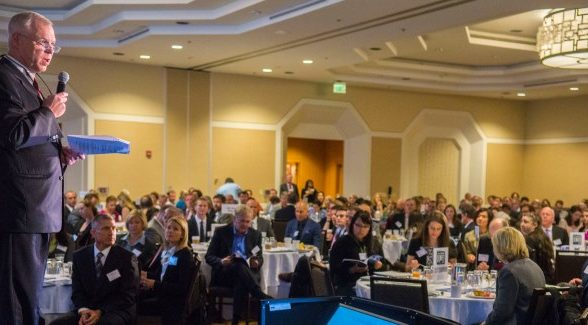 DENVER (March 24, 2015) – At a breakfast this morning with 450 civic and business leaders, the Downtown Denver Partnership released its State of Downtown Denver 2015 report. The annual report, funded in part by the Downtown Denver Business Improvement District, provides exciting evidence of continued development, strong demand for Downtown office space, growth in employment, residential growth and increased mobility options in Downtown Denver.
"There is no question that Denver has one of the most successful downtowns in the nation. Our center city is economically strong and growing," said Tami Door, president and CEO, Downtown Denver Partnership. "This report provides a benchmark of our progress. The state of Downtown Denver's development is a direct result of long-time planning, visioning, commitment and collaboration."
See the full report here.