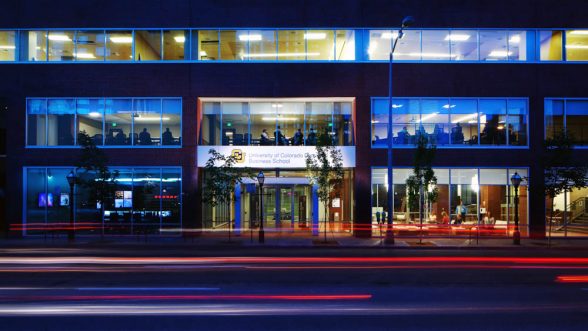 CU Denver Business School has achieved an impressive ranking on the 2016 Best Colleges list from U.S. News & World Report for its Undergraduate Business Program. Attaining a top 100 placement is an exciting success for the school and the program.
The 2016 edition of the U.S. News & World Report's annual Best Colleges places CU Denver's Undergraduate Business Program as the 58th among the public universities it ranks, and 93rd overall among all national universities.
Every year, U.S. News & World Report ranks the universities in the United States on its measures of academic peer assessment, graduation and retention rates, faculty resources, student selectivity, financial resources and alumni giving. It also ranks the programs within the colleges.
Other CU programs and campuses also fared well in the rankings. You can read about the other notable positions that the college achieved here.