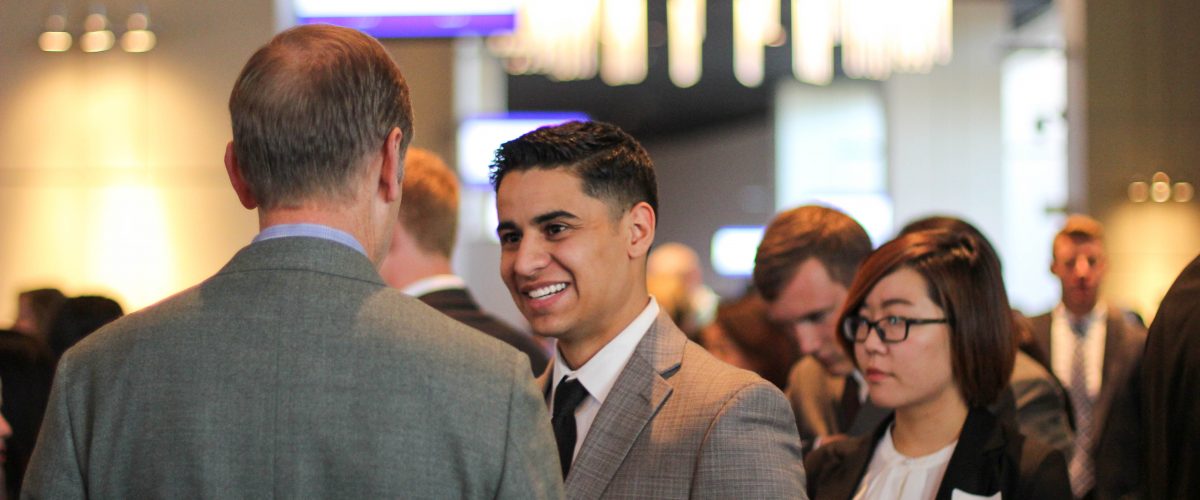 On Thursday, September 17th, employers and business students from multiple schools came together at Sports Authority Field for the 2nd annual Colorado Business School Career Fair. The Career Fair is a collaborative effort between the business schools of the University of Colorado, Colorado State University, and the University of Denver.
There were about 150 local and national employers that set up booths and sent recruiters to speak to students about jobs. The companies were interested in students for both full time positions and for internships. A few of the employers represented were Arrow Electronics, Ball Corporation, Charles Schwab, Chipotle, CoBank, Convergys, DaVita, E&J Gallo Winery, Fidelity, Hitachi Consulting, Janus, KPMG, MillerCoors, Oppenheimer, T. Rowe Price, WhiteWave, and Yelp.
This was a great opportunity for students to network with several different employers in a short amount of time. Many recruiters asked for resumes from students they were interested in, and several companies handed out useful informational packets about their career opportunities.
Students were provided handy lists based on their majors, such as accounting, marketing, finance, management and more. Companies were listed according to which majors they were looking for students in, providing those attending an easy way to discover which employers may be interested in hiring them. There were several companies looking for each major, giving students from each field many employers to talk to.
Check out the photos below to see what this huge career fair was like.