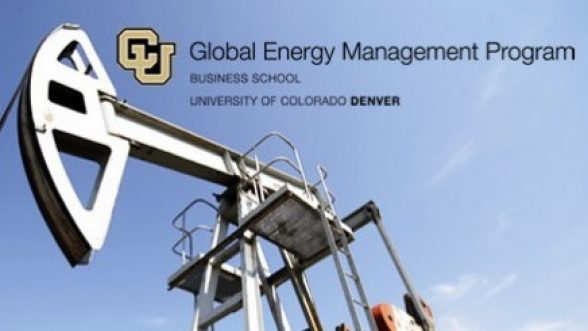 The University of Colorado Denver's Business School Global Energy Management (GEM) program is set to launch its 16th new class, which it calls "cohorts," in July.
The 18-month Master of Science program is focused 100% on the business side of the energy industry, and the program now has 300 alumni worldwide.
"GEM was designed to add strong business acumen to a student's technical expertise," Catherine Steffek, GEM's director of external affairs told, Oil & Gas 360®.
How the program works
GEM's unique hybrid program begins each quarter with a four-day "cohort weekend." Students travel to Denver from their jobs locations around the world at the beginning of each quarter. They meet their fellow cohorts and their professors during four days of concentrated classroom learning at the University of Colorado Denver Business School campus.
After four days working from 7 a.m.-6 p.m., students return to their home locations and the remaining course content during the quarter is covered through video-recorded online lectures delivered by the professors combined with project work over a ten-week period. The lectures can be downloaded to any mobile device and watched while on an airplane, for example.
The GEM program consists of 12 classes overall, and students are graduated in 18 months. Thirty to forty percent of the program consists of team projects, managed and completed by the student teams.
"The majority of our students and alumni are from the oil and gas industry," Steffek said. "We have students from E&Ps, oilfield service, midstream, accounting, law and service firms. The next biggest group is from the power generation and utility sector, followed by renewable energy and alternative energy, including nuclear and geothermal. The program is reflective of the overall energy industry."
"One reason why GEM is relevant in the present downturn in the oil and gas industry is because it's an opportunity for an engineer or technical professional to improve his business knowledge, to build skill sets, energy industry knowledge and business acumen. You will position yourself to be ahead of the market when the industry picks up again," Steffek said. "In 18 months, you'll have a graduate business degree from an accredited institution that is focused on the energy industry. You'll be able to understand how the leaders of a company work and think, how and why decisions are made."
Global collaboration among students
Students come to GEM from as far away as Chile, Saudi Arabia and China. "Cross-cultural collaboration is critical to successfully managing a company in today's global business world," Steffek said. To push a healthy dose of it onto the students, GEM faculty members assign students to project teams that require students in different countries and cultures to work together on business projects that might cut across industry segments as well as global borders.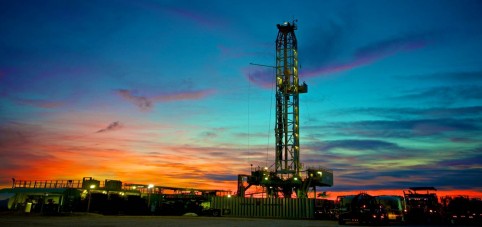 "You might have someone from an oil and gas company working with a student from a renewable energy company, an investment bank and an electric power generating company. You might have individuals from Denver, New York, Houston and China on the same team. They quickly learn how to work together online and by phone while learning firsthand about differing cultural expectations around the world," Steffek told Oil & Gas 360®. "Regardless of logistical barriers, they have to be able to get the project done."
"The students can take knowledge they gain and apply it to the job the next day," Steffek said. "The student is also adding to his or her company's development by becoming a more well-rounded employee."
What graduates say about the program
Oil and Gas360® interviewed two alumni from the GEM program. Both were working at their current companies in the oil and gas industry at the time they were enrolled, and both students have been promoted following graduation from GEM.
"It has definitely been a help for me," Sean Howley, Development Planning Team leader at Noble Energy told Oil & Gas360®. "I have actually had three different positions since I graduated from the program."
Another graduate, Alli Adebambo, has also seen the fruits of his hard work pay off at Halliburton. Adabambo was promoted to Business Development Account Representative since he was graduated from GEM.
While the majority of the students who enroll in GEM are from the oil and gas industry, both graduates stated that GEM focuses on much more than that. "It helped expose me to the entire energy industry when I came in primarily focused on oil and gas," Adebambo said. Howley came away with a different view from when he entered the program. "Understanding how all the other alternative sources of energy work and how they all interact together is something that most people don't get a perspective on."
The cohort weekends, the GEM graduates said, are critical to helping students succeed.
"It was definitely challenging with the four days and getting used to the schedules, the structure and content. But after completing the cohort weekend once or twice, it was something that I got used to and understood how and why it works," Adebambo said.
Howley also acknowledged the difficulty. "We came to learn and it just keeps coming at you. For me, I loved it. Looking back I'm glad it was that hard."
Hybrid learning programs are bound to present problems for both students and faculty members with conflicting schedules, content and communication skills. "One of my worries before I started the program was that once the four days of class during the cohort weekend were over, you would be left on your own browsing the Internet and submitting papers. But GEM online felt like a traditional classroom setting, because we were still talking, communicating and working together. But I could do it mostly from my home," Howley told Oil & Gas 360®.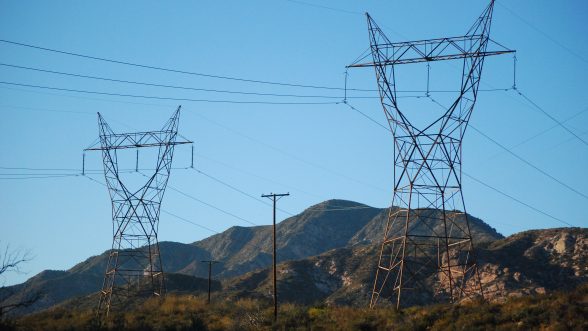 With students being essentially strangers from opposite ends of the world, having full time jobs and families to provide for, one might expect some students to remain focused on themselves while some of their classmates struggled and failed. On the contrary, according to the two graduates, the GEM program fosters an atmosphere of support and perseverance. "What was most surprising to me was how everyone was pulling for each other to complete the course and the program," Adebambo said. "Here we are complete strangers, but we are helping each other and not wanting to let someone fail."
While the GEM program delivers a Master's degree, students come away with a lot more. For Adebambo it meant a clearer picture. "It helped me understand how decisions are made throughout the organization and why they are made—at the micro and macro level." Howley stated a very similar experience with what GEM provided him in addition to the degree. "You gain an understanding of how decisions made in one group affect another group. Understanding SEC rules and how companies report their earnings and reserves is something that most people don't know the strategy behind, but it's important. It's something I got from GEM that I wouldn't have understood with another 10 years in the business."
"We recruit faculty with extensive experience in the industry," Steffek confirmed. "One of our professors works for Saudi Aramco in Saudi Arabia and flies to Denver every six months. Another has deep experience in regulating utilities. These are people who integrate real world knowledge."
Steffek said class size is limited to 25-30 students to promote student interaction and student-to-faculty interaction. Steffek said the age of students enrolled in the program ranges from approximately 25-55 years old, with the average age being 34. Female professionals enrolled in GEM make up roughly 29% of the program population. Most of the students are employed full time in the energy industry or in related business fields such as energy banking and finance or information technology in the energy industry.
Open house for energy professionals April 14th
GEM will host an open house event at the Four Seasons Hotel Denver, located at 1111 14th St. downtown, on Thursday, April 14th, from 5:30 p.m. – 7:30 p.m. This event is free and open to all energy professionals and will be an opportunity for prospective students to meet current students, faculty members, and GEM alumni.
The April 14th open house will also highlight the launch of GEM's Executive in Residence Program. GEM's first executive in residence is William S. Waldheim, a member of the boards of directors of Enbridge Energy Company and Enbridge Energy Management. He previously served as president of DCP Midstream Partners LP and president of Duke Energy NGL Services.
GEM OPEN HOUSE: Interested students, energy industry professionals and others may register for the free open house here.