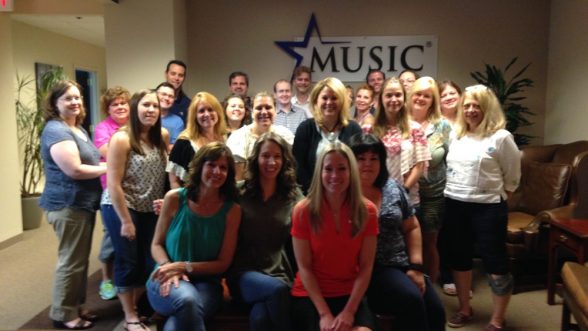 For the second year in a row, a CU Denver RMI student has earned a coveted internship with the National Association of Professional Surplus Lines Offices, Ltd (NAPSLO). From an average of 200 applications, generally 12 students are selected to serve in the summer cohort.
NAPSLO is the premier professional organization of wholesale brokers and carriers in the country. Every year, NAPSLO selects top students from the best RMI educational programs in the country to perform an all-expenses paid summer internship. The internship is unique, as it pairs students for one month with an E&S broker and one month with an E&S carrier around the country.
In 2016, RMI major Alishia Evans was selected as the first NAPSLO intern from the CU Denver Business School RMI program. Alishia served one month with Selective Mesa Underwriters Specialty Insurance Company (MUSIC) underwriters in Horsham, PA, and one month with RT Specialty Brokers in Chicago, IL. Alishia enjoyed the fast-pace of brokerage work in the heart of Chicago, where she was also included in activities such as Chicago Cubs games. "Having the experience of learning both sides of the business was an invaluable experience," Evans said. "Working with underwriters to provide coverage for a specific risk, and then working with brokers to provide service to clients and win their trust and their business, really exposed me to a great understanding of the industry." Evans said. "I look forward to launching my career within the wholesale industry upon graduation in May 2017."
Evans' success in 2016 will continue into 2017. RMI/Finance double major Taylor Brock has been selected as a NAPSLO intern for summer 2017, and is awaiting his company placements. In addition, RMI major and Gamma Iota Sigma Beta Mu President Scott Hammer is on a short waiting list for summer 2017.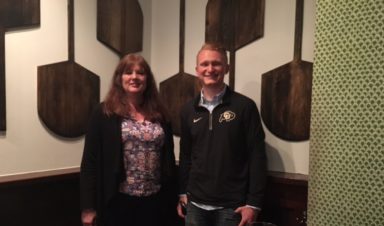 "The CU Denver RMI program has earned a reputation for expertise in the E&S realm," said RMI Program Director Dr. Ajeyo Banerjee. The Business School offers courses such as Global Risk Management, where students intensively study the wholesale market for two weeks in Denver, and then spend a week in London visiting, among others, the original wholesale market, Lloyd's of London. Another E&S class that has distinguished CU Denver RMI students is Cyber Risk and Cyber Warfare, which is a topic of vital corporate and political interest.
CU Denver's RMI program success in earning NAPSLO internships has been facilitated by RMI Advisory Council member Terri Moran of Vela Insurance Services, who also sits on the Internship Committee of NAPSLO. "Terri's guidance in the NAPSLO application process has been extremely helpful to our RMI students," said Dr. Banerjee.
Founded in 2011, the Risk Management & Insurance (RMI) Program at the University of Colorado Denver Business School is one of the fastest growing within the Business School and the only program with undergraduate and graduate RMI degrees in the Rocky Mountain region. The program's holistic approach gives students ample opportunities to meet industry leaders before graduation. Because of its strong industry connections and established curriculum, the program boasts an impressive 100 percent job placement rate. Learn more about the program here.