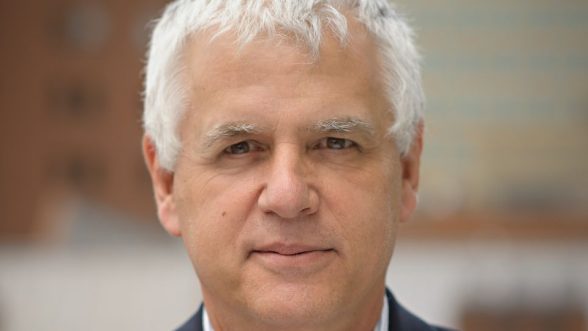 Jim Marchiori
Executive Director, Global Energy Management (GEM) Program
University of Colorado Denver Business School
Time for my first blog entry of 2017 – Originally I was going to write some predictions for 2017 but that approach is fraught with peril. Being wrong is guaranteed – the only "victory" lies in not being wrong by too much. I can do that all day, every day, without writing about it, so I am going to take a pass. Instead, I am going to write about four of the energy headlines that I saw just today and why I think they indicate trends that bear watching in 2017 and beyond. Each one includes a link that you can follow to learn more.
Oil Prices
The EIA does a daily brief on energy that is well worth following. Today the headline was: Crude oil prices increased in 2016, still below 2015 averages. Here's a key quote: "Crude oil prices ended the year above $50 per barrel. Although the annual average West Texas Intermediate (WTI) crude oil price in 2016 was $43/b—down $5/b from 2015—the WTI price ended 2016 at $53/b, $16/b higher than at the end of 2015."
That doesn't seem like much but do the math. The average price in 2016 was 10% below the 2015 average, but the ending 2016 price was more than 40% higher than the ending 2015 price. There is no certainty, of course, but these numbers show a distinct bottom in 2016 and what seems to be a relatively strong upward trend. We need an upsurge in global demand to give this real legs, but it's still an encouraging start and I am optimistic about 2017 – oil prices this low are not really good for anybody in the long term and I think they are on the way back.
Full article here.
Waste-to-Energy CHP Plant in Copenhagen
I get a daily feed from Pennwell Power. Today they highlighted a new Combined Heat & Power (CHP) plant in Copenhagen that is ready to open later this year. You may have seen already that I posted it on the GEM LinkedIn site earlier this morning. The plant will be extremely efficient, using 400,000 metric tons of waste to supply electricity to 50,000 households and heat to 120,000. It will also recycle metal waste and – to top it all off – provide an architectural focal point for the city with an artificial ski slope on the roof. The plant is being built by the Danish unit of Babcock & Wilcox.
I love this trend and I hope it's as important as I think it is. Not only is this plant providing a lot of energy from waste (thus putting zero demand on new primary energy sources), it's doing it in a way that integrates with the local community and benefits a diverse group of stakeholders. I haven't seen electricity cost or ROI numbers yet, so I don't want to go completely overboard, but to me this is an example of the way we should all be thinking.
Pennwell
B & W Vølund
YouTube Video
CO2-Capturing Power Plant in Tamil Nadu
I saw this story on the BBC this morning and followed it up later. In a nutshell, this is a coal-fired power plant at a town called Tuticorin in the Indian state of Tamil Nadu, that has – for the first time – implemented not Carbon Capture and Storage (CCS), but Carbon Capture and Utilization (CCU) technology on a commercially viable basis. The plant captures CO2 from its boilers and uses it to make baking soda, which has many industrial uses.
This is important for three reasons: (1) it shows at least one unsubsidized method of not just sequestering, but actually using CO2 in a way that could enable eventually coal to continue as a viable, cheap, and sustainable energy source in the developing world; (2) this breakthrough took place in India, proving that "developing" countries can provide energy innovation as well as demand, and (3) for some weeks we have been working to build relationships for GEM with Tamil Nadu – there is more going on there than just this plant – and this gives us more of a basis for doing that.
Tesla's Gigafactory and Powerpack
Another daily feed I see comes from Renewable Energy World. Today they reported on the first installation of a grid-connected Tesla Powerpack in Europe. Coincidentally, CNBC reported on the start-up of battery production at the new Tesla Gigafactory in Nevada.
Now, I admit to a little skepticism when it comes to Tesla and its CEO, Elon Musk. Clearly, there is substance here, but it's hard for me sometimes to distinguish the substance from the hype. Still, the opening of the Gigafactory is a big accomplishment; it should help to reduce the cost of lithium-ion batteries and pull production dependency back from China, at least a little bit.
The Powerpack story is in some ways more interesting to me. This is about energy storage at a solar PV farm. Although the scale is relatively small (500 kW), it demonstrates a reduction in intermittency for solar (and wind), which can improve their viability in the future. This also reminds us that Tesla's batteries (even in cars) and be used to plug into and power buildings when not driving the car – I know of one small-scale apartment developer here in Denver who is doing just that, though I think he's using a Nissan Leaf.
Together, these four headlines leave me encouraged for the future and optimistic about what 2017 may hold for energy. Every one of them indicates market trends that not only provide opportunities for our industry but benefit the public as well. I didn't like 2016 much for many reasons, and I am more than happy to leave it in the rear-view mirror without looking back. So far 2017 looks a lot better – let's hope that continues, and work together to make it happen.
Happy New Year.