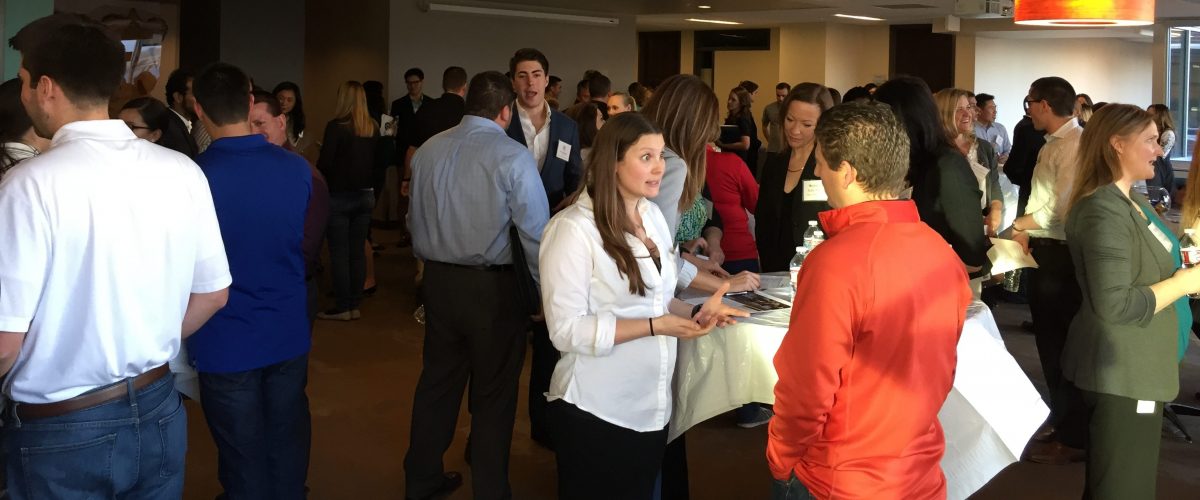 It's not every day that a wide variety of top accounting firms travel to a college campus with the goal of recruiting students for employment opportunities. But at the CU Denver Business School Beta Alpha Psi's (BAP) recent Meet & Greet, that's exactly what happened. As a precursor to BAP's more formal fall career fair, the Meet & Greet serves as a great opportunity for students to brush up on their networking skills and begin building relationships with alumni and future employers.
As the premier professional business and financial information fraternity, Beta Alpha Psi recognizes academic excellence and complements members' formal education by providing interaction and networking among students, faculty and professionals. The club's aim is to foster lifelong growth, service and ethical conduct. A highlight event for the organization is their Meet & Greet, where students and top accounting firms can network.
The Meet & Greet began as any good gathering would: with plenty of delicious food and ample space for mingling. Although scheduled for four o'clock, the Laube Commons began filling up long before that, with students eager to meet with potential employers. Shortly thereafter, the room became a networking extravaganza of-sorts, as students and firm representatives alike milled about the room, swapping everything from industry advice to favorite phone apps.