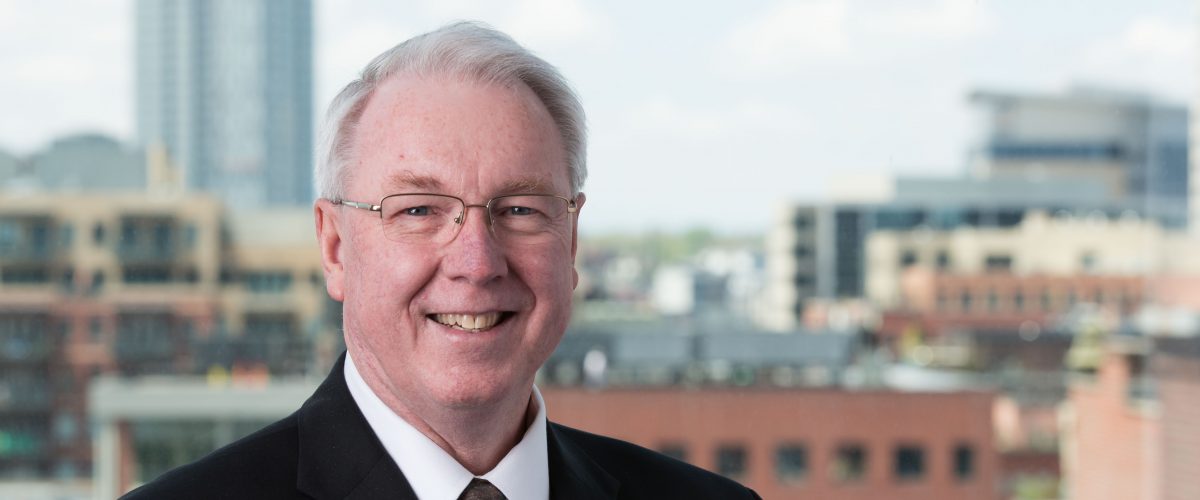 The CU Denver Business School collaborated with the Denver Business Journal to develop a business confidence index based on a survey of business executives in the Denver metropolitan area. The Denver Business Journal approached Dr. Cliff Young, Associate Dean of Faculty and Professor of Marketing, to head this survey, which concluded that the economic climate of the Denver area shows strong growth.
Dr. Young invited businesses listed on the Denver Business Journal's mailing list to participate in this study. Out of those contacted, 127 business executives responded they would be willing to participate in the survey. Fifty-eight of those 127 executives actually participated in the survey. Executives represented various industries, including agriculture, construction, finance and insurance, healthcare, and art entertainment. For industry-specific results to be considered, at least five representatives from the industry had to take part in the survey.
Study shows robust growth in Denver economy 
An index of 100 would represent "steady state" for business. An index of less than 100 signifies economic decline, whereas an index of 100 or more signifies economic growth. The survey results for the July 2017 study found an overall index of 137, or one of robust growth.
Notably, the positive assessment was found in business activity and sales (149), in new orders (145), access to capital (162) and confidence in the success of their own company (170). The index was moderated by concerns in the area of availability of labor (70), confidence in the US economy (102), and cyber security (104).
"Overall confidence varied by industry. The construction industry (119), finance and insurance (120) and professional services (127) although positive, were lower than overall average. Manufacturing (156) and retail trace (168) were among the industries reporting high confidence in the growth over the next quarter," Dr. Young stated.
Executives express concerns regarding economy
Some special concerns of business executives were cost of labor, political stability, increasing regulation in both franchising and pet spaces, interest rates, global events caused by our government, and Donald Trump.
One business executive commented, "Denver is experiencing the most vibrant economy I have witnessed in over 40 years of practicing law. Also, the business environment is very diverse in comparison with the past in Denver. I am concerned with the cost of doing business in Denver, especially in the central business district. We are beginning to experience employees relocating out of Denver because of the cost of living."
Another comment on the survey said, "Costs are rising quickly, but still an amazing place to start/grow a business." Whereas a different response stated, "Denver's hot. Because of the growth, we are growing and our business has become more valuable on a national level. New people moving in means more talent with great experience.  Cost of doing business continues to rise/rent/health insurance/salaries."
Each quarter, CU Denver and DBJ will conduct a survey measuring the confidence index and publish the results of the survey.