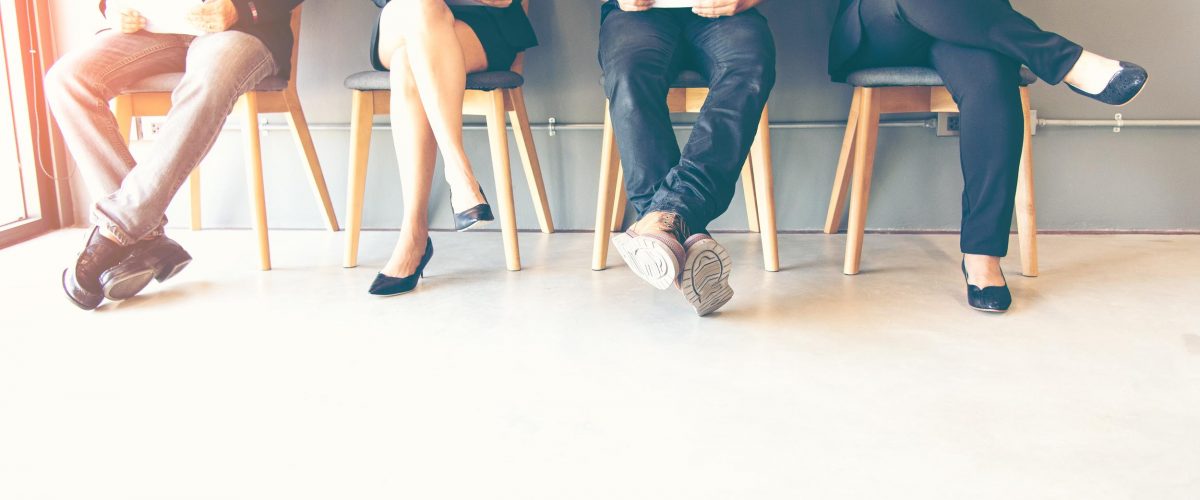 The information-packed webinar was presented by Emily Edwards, MBA '13, Instructor of Marketing at CU Boulder, and Rob Humphrey, College-to-Career Expert with LinkedIn, and moderated by Matthew Fleming, MBA '13, MS '17, Program Manager for the J.P. Morgan Center for Commodities.
Shaping a personal online brand can help build credibility and influence inside your organization and beyond. How you choose to cultivate your online persona can help you build success in today's increasingly competitive business environment. These experts shared practical advice for taking an active role in building an impactful online presence.
Branding isn't just for products and companies
Most people have a hard time thinking of themselves as a "brand". Brands are just things like logos and slogans and jingles, right? Well, brands actually use all of these things as tools for one simple, core purpose: to help us focus on making the right choices based on what we care about most. Great brands:
connote quality and inspire us.
make us feel connected and included.
give us confidence that the products we're investing in will work as promised.
These same fundamental benefits appeal to an employer searching for the right employee.
Harness the power of your personal brand
The first step to branding yourself thoughtfully is to write a personal brand positioning statement. This will be a very powerful tool to help you make intentional, purposeful choices about how you want to be perceived.
Questions to ask yourself when writing your personal brand positioning statement:
Who are you targeting? What types of jobs or companies are you hoping to connect with?
What is your comparative set? Who are your peers/competitors?
What do you want to promise to deliver?
What are the reasons to believe that your brand is trustworthy and will perform as promised?
Thinking through these steps ensures that you represent yourself consistently and purposefully, and will get you noticed and remembered. Simple choices like font, locations for networking meetings, word choice, and photos all play a part in crafting a persona, so put some real thought into it.
Personal branding checklist
Coordinate communications. Think about your brand or logo in all your communications. This can be as simple as the font or way in which you display your name and contact info. Make sure it's consistent throughout things like your resume, cover letter, and email signature.
Build trust through consistency. Match sure to match anything you put on your resume with your LinkedIn profile, personal website, or anywhere else it comes up.
Display your value. Cultivate endorsements for LinkedIn skills that support your brand promise. This enforces your claims and shows consistency.
Express gratitude. Many people don't prioritize thank-you notes anymore. Stand head-and-shoulders above the rest and be remembered as someone who is grateful and sincere.
Master your personal brand on LinkedIn
LinkedIn is non-negotiable if you are serious about your professional brand. If you already have a profile, take a look, sit back and ask yourself, "Would I hire me?"
LinkedIn steps to success
Get a LinkedIn profile – duh. Why? Because recruiters are looking for you at all times. Ninety-eight percent of recruiters use LinkedIn several times a day. Will they find you?
Write a confident headline. This is the first thing people will read – so be yourself, be bold, and be positive.
Craft your summary and keep it fresh. Members with up-to-date summaries get five times more connection requests, eight times more profile views, and 10 times more messages.
Emphasize your education. You spent a lot of time, money, and energy, so show it off. Profiles with school, degree, and graduation date are 20 times more likely to be found by a recruiter.
Don't ever skip the profile and cover photo. A professional headshot is standard at this point. Don't overlook the cover photo either. Profiles with photos get nine times the connection requests, 21 times the profile views, and 36 times the messages.
Highlight your skills. These are the things that drive your career mobility. If you're missing skills or don't know what skills you should have, check out the LinkedIn skills study conducted each year.
The 45-minute webinar covered even more valuable in-depth advice. If you missed it, you can view the entire webinar online anytime.
More advice and resources coming up
The four-part Career Edge Webinar Series, hosted by the CU Denver Business School and CU Denver Alumni, offers valuable insight on local industry trends and professional development and is presented by our Alumni and local business experts. The sessions are completely free and online. Register today.
Upcoming:
Thursday, March 29, 2018 | Networking and Executive Interactions