Dedicated, consistent, and hardworking are words that describe this fall's outstanding students. These students were nominated by someone at the CU Denver Business School for their excellent academics and commitment to success.
Among the hundreds of graduates, four graduating Business School students were awarded the prestigious Business School Outstanding Student award. Every year two graduate and two undergraduate students are selected for this award.
Audrey Cruz 
Professional MBA 
Kristine Napier
MS Accounting
Kristine Napier always loved numbers and enjoyed critical thinking. Napier spent a decade doing what she loved, teaching mathematics to students all over Colorado.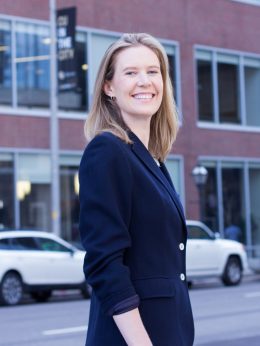 Eventually, she realized she realized she'd reached the peak of her career and wanted more.
This soon led her to discover her new interest: accounting. She stated, "I was initially attracted to the connections [CU Denver] offered in the Denver accounting community. This instinct proved to be crucial in my future success."
Shifting from one career to another is often challenging and scary, but soon Napier discovered Beta Alpha Psi, an accounting club. She learned more about the world of accounting and had the opportunity to participate in a variety of volunteer activities. She was also one of the few students at CU Denver to qualify for CU Denver VITA, a site for international tax returns, to assist international students with their taxes.
Napier saw the support she had at CU Denver as her relationships with her peers and professors grew. One professor, in particular, introduced her to a partner of an accounting firm which eventually led to her auditing internship this past summer. Thanks to Napier's hard work and dedication she was offered a full-time position as an auditor for post-graduation.
She shared, "CU Denver prepared me for the next phase of my life and I will be forever grateful for the skills, connections, and experiences I gained as a student in the MS Accounting program."
Alex Sidorov
BSBA Information Systems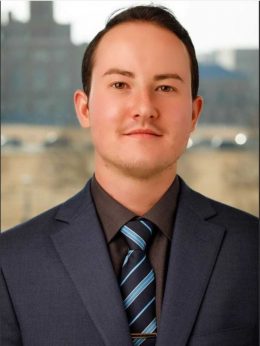 Alex Sidorov is a first-generation student who knows what hard work means. There was a time in Sidorov's life where he thought college wouldn't be an option. His parents, originally from Russia, lost their business which eventually led to his mother's clinical depression. Sidorov's family was homeless and bounced from friends to relative's houses for a year working to make ends meet.
Things began to look up when his mother recovered from her depression and his parents began to slowly rebuild their lives. Soon after, Sidorov enrolled at CU Boulder but ultimately dropped out due to the cost of attendance. His dream of higher education never ended, and he later enrolled at the Community College of Denver.
After graduating with his business associates and a 4.0 GPA, Sidorov received a call that changed the course of his academic career. He had won a full scholarship to CU Denver, thanks to the diligence and hard work he learned from his parents.
Sidorov has a big passion for guiding and helping others. Throughout his time at CU Denver he worked at the CU Denver's Disability Resources and Services office which allowed him to support and help other students with their journey.
Even though he's received various job offers from companies, Sidorov's dream job is to be an academic advisor for CU Denver.
He shared, "CU Denver is truly a special school and I am grateful that I've been able to complete my academic journey here. I would like every student who is struggling right now to know that it always seems impossible until it's done."
Destinee Konecny
BSBA Management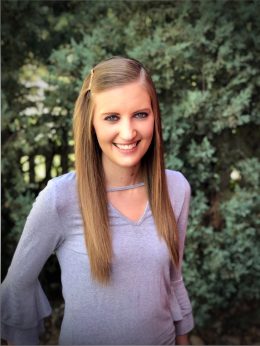 A business major wasn't Destinee Konecny's initial career choice. Konecny enrolled at CU Denver in 2013 with the goal of becoming a pharmacist. With the classes she took, Konecny slowly began to realize that she hadn't quite found her passion yet.
When Konecny landed a job in the medical field, she discovered her passion for leading and helping others. She slowly began to discover her love for administrative duties and leading teams. At that point, Konecny knew she had chosen the wrong major. So, she took the leap of faith and began pursuing her BSBA in Management.
Even though her academic career extended from four to six years she knew she'd made the right decision. Konecny's end goal is to work in the medical field where she will be able to help others and lead strong teams. Reminiscing on her college experience, she said, "Although receiving a college degree may seem like a simple piece of paper to some individuals, it is an unbelievably exciting achievement and start to a new chapter for me."