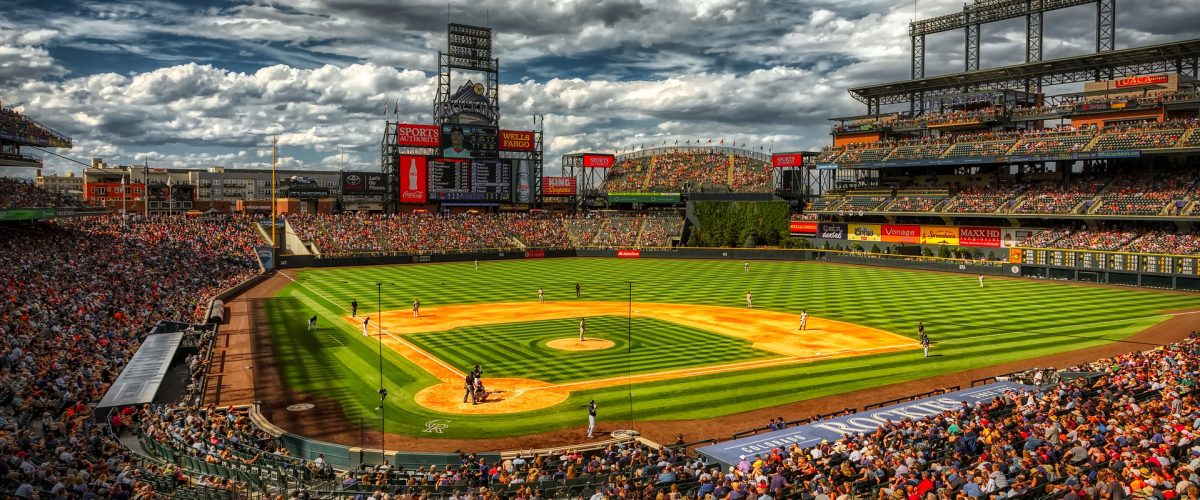 Four seasoned sports marketers visited the CU Denver Business School last week, ready to share their industry insights with students. Hosted by the CU Denver Marketing Club and the Sports and Entertainment Club, the event featured professionals from several Denver area major league sports teams. These marketing leaders touched on developing trends, the best tools and tactics, and what it takes to be successful in the sports business world.
Panelists included Emily Maguire, marketing producer for the Colorado Rapids; Eli Madden, marketing coordinator for the Colorado Mammoth; Pam Dunbar, director of marketing for the Glendale Raptors; and Jeff Owen, national director of corporate partnerships for sports marketing agency 4FRONT. They shared the unique career paths that brought them to their current roles, in addition to some sage advice for aspiring sports marketers.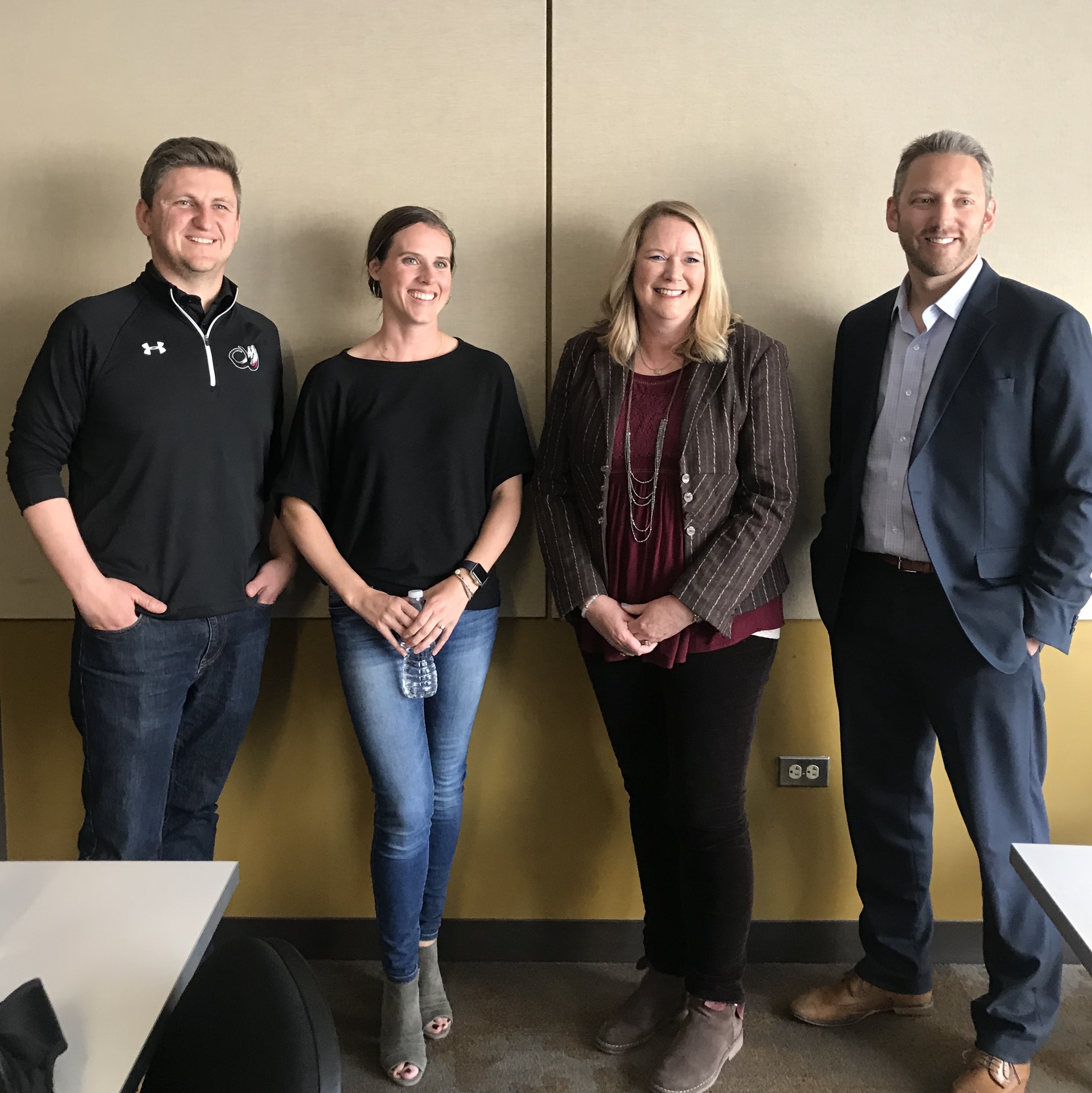 Competing in a city with 10 major league teams
Panelists agreed that Denver is a formidable market for professional sports teams. With powerhouses like the Denver Broncos, Colorado Rockies, Denver Nuggets and Colorado Avalanche, organizations have to compete for sports fans' attention. For emerging sports like lacrosse and rugby, marketing professionals are tasked with not only growing a loyal fanbase for their team but also growing the sport itself.
"In a city like Denver, it's all about market share," Dunbar said. "Rugby is a relatively new sport in the U.S., and Major League Rugby has only been around for a few years. For us, it's about finding the fans that will be drawn to the game of rugby, and football fans are the obvious target. If you're a Broncos fan and we can get you out to a Glendale Raptors game, you're going to fall in love with it."
"In a city like Denver, it's all about market share."
Working for an emerging team can be a great way to break into the industry. "It's an opportunity to show your creativity," Maguire said. "We've had some new teams enter the league and have enormous success, and soccer is gaining traction with fans. I'm tasked with finding new and creative ways to think outside the box and get butts in seats at Rapids games."
Adapting to new trends in sports marketing
Even in a city saturated with major league sports teams, marketers have found opportunities to cut through the noise. Leveraging data, staying on top of digital marketing tools and emphasizing the fan experience are key to growing a dedicated following.
Digital marketing tools are continually evolving to help strengthen the relationship between teams and their fans. Nearly every panelist described using geotargeting and geofencing, re-targeting pixels and data-driven ticketing strategies in a typical work day.
"As we adopt trends like paperless tickets and digital fulfillment, we're getting more data and learning more about our fans," Madden said. "How often are they coming to see the Mammoth? How else are they engaging with the team? What could turn them from an occasional spectator to a season ticketholder?"
By learning more about the people in the stands, sports marketers can also find ways to improve their experience. "At 4FRONT, we specialize in analytics," Owen said. "We're collecting both demographic and psychographic information—not just age, location and income but who they are, what they like and why. We're able to understand what our fans are looking for and create amazing experiences for them."
How to pursue a career in sports marketing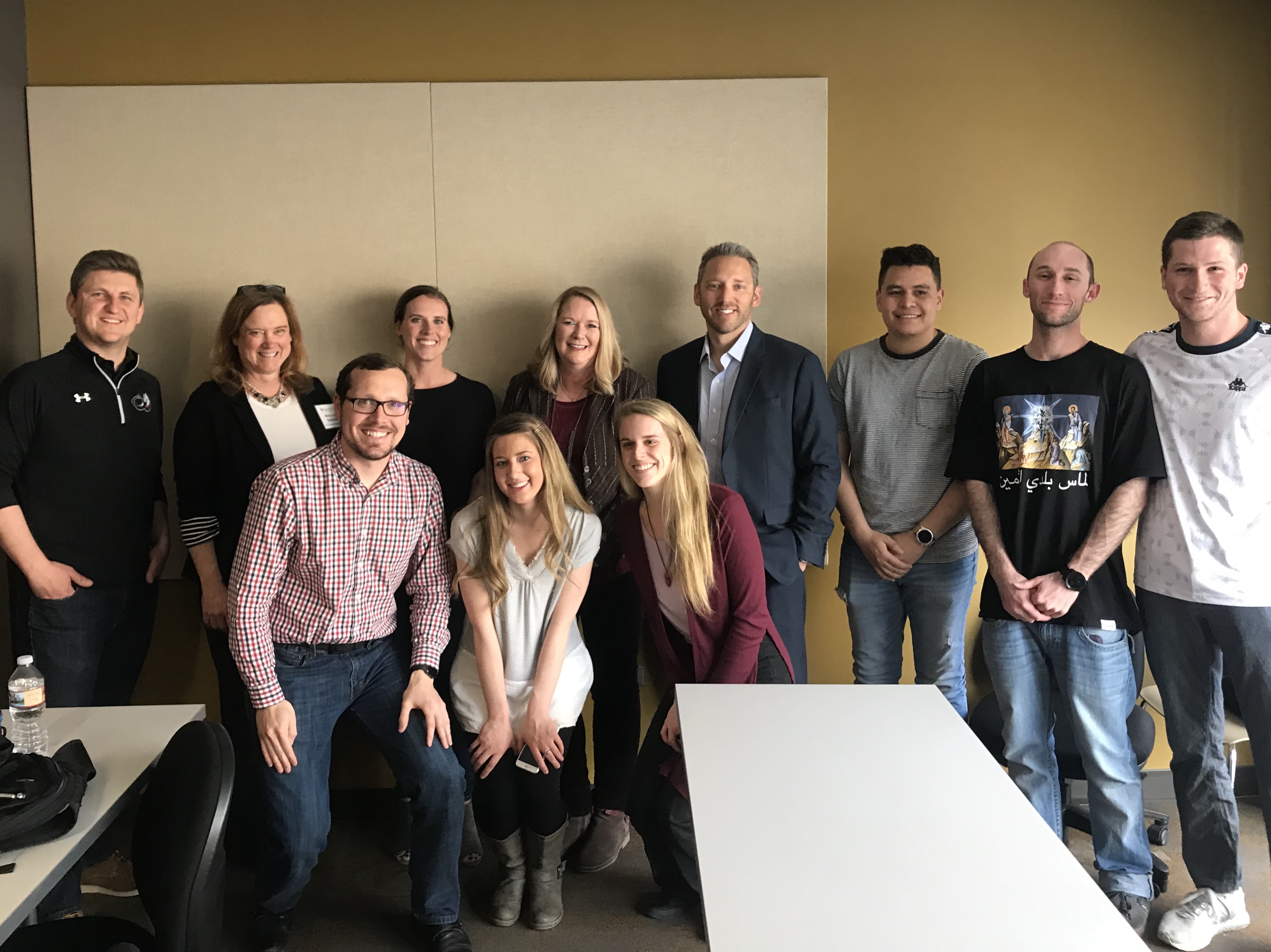 Jobs in the sports business are admittedly hard to come by. Panelists advised students who want to land their first job or internship to keep an open mind. Speakers described their early career experiences, and they spanned everything from snowmobile racing to deep sea fishing.
"The sports business is a hard door to get your foot in," Owen said. "My advice is to take that first opportunity you get, and even if it's not exactly what you had in mind, work as hard as you possibly can to make a name for yourself."
"After a while, you find out that the sports business is pretty small," Maguire warned. "You'll leave a job, and within a few years you'll end up working with those same people again in a new position. You don't want to burn any bridges."
"Stay in touch with the people you meet," Dunbar added. "I've gotten sports jobs that never even got posted because I had met the right person years before."
"My advice is to take that first opportunity you get, and even if it's not exactly what you had in mind, work as hard as you possibly can to make a name for yourself."
Students appreciate the sports marketing insights
Taylor Hunt, a BSBA in Sports Business student, shared her takeaways from the sports marketing panel on Instagram.
The CU Denver Business School hosts engaging events for students throughout the year.