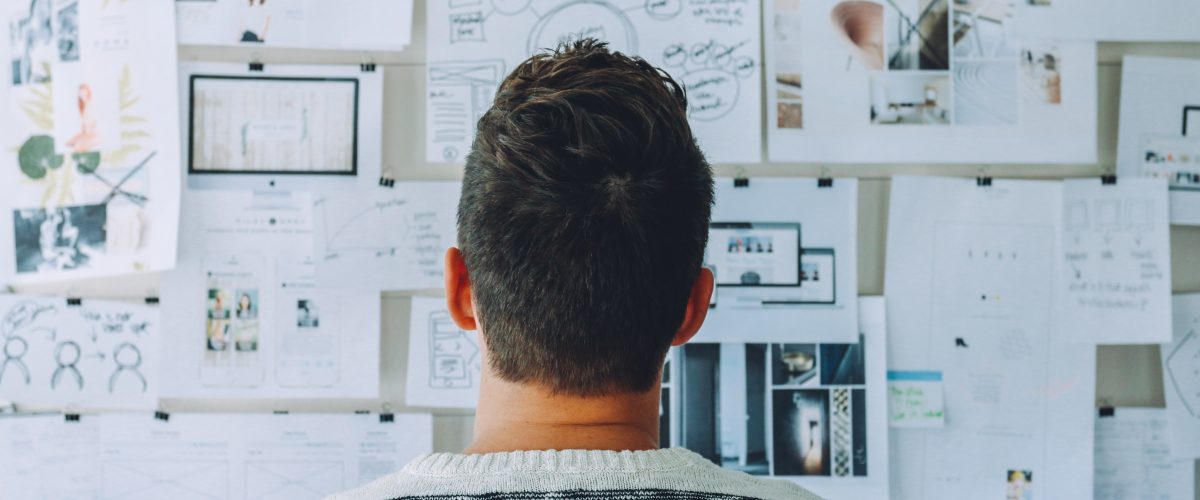 Shouldn't I know what I want to be when I grow up by now?
Not really. But the first step is to stop waiting for your passion to arrive.
Ask anyone to help you figure out what you should do with your life and there's a good chance they'll ask, "Well, what's your passion?" Turns out, most people (8/10) answer the passion question with either "I don't know" or "Which one should I start with?"
So maybe the problem is the question. The surprise bestselling book Designing Your Life has challenged some of these traditional ways of thinking to give people all over the world the tools to tackle their biggest life and career challenges with a fresh perspective.
The CU Denver Business School Alumni Network (BSAN) hosted the latest session in its ongoing Career Edge Webinar Series focused on the Designing Your Life book and framework. Held on November 14, the information-packed webinar was presented by Maggie Graham, Assistant Director of Career & Professional Development for Business Career Connections (BCC) and moderated by Keri Ungemah (MS Marketing '02), Assistant Dean of Communications and Marketing at the University of Denver Sturm College of Law and past BSAN Committee Chair.
Maggie, one of the first Designing Your Life Certified Coaches, is an expert at guiding others to achieve their professional development goals. She develops workshops and tools to help students and alumni. Maggie shared her unique insight on how students and alumni can use the Designing Your Life framework to take action and design a life and career filled with purpose and joy.
What is Designing Your Life?
Designing Your Life is the #1 New York Times Bestseller based on Stanford professors Bill Burnett and Dave Evans' immensely popular "What do I want to be when I grow up?" course.
If you remember the classic book What Color Is Your Parachute?, Maggie says this is sort of the modern version. The book takes the tenets of Design Thinking and overlays it on career and life construction.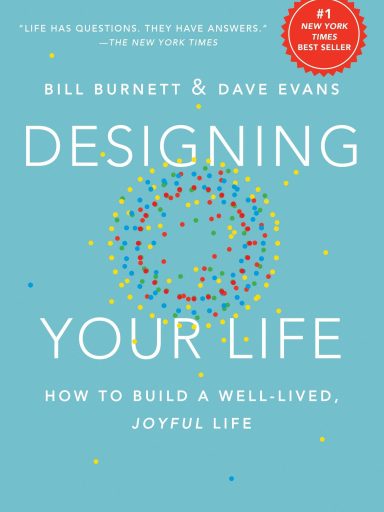 Ok, what is Design Thinking?
Design Thinking is basically a process for creative problem solving. Design Thinking means:
Finding the problem is as important as solving the problem. We often come up with problems disguised as solutions. Ex: "I need a new boss." The real problem here might be, "How can I better communicate with my boss?" Asking ourselves the wrong question will always result in the wrong solution. Find the real problem by opening up possibilities and removing limitations.
Start with empathy and curiosity. Being too skeptical ("I know that won't work.") is stifling and unproductive. Using genuine curiosity and empathy for yourself and others means you are much more likely to find a solution.
Learn and embrace creative thinking. Sometimes we get stuck thinking too narrowly and linearly. Pros and cons lists aren't the only way. Seek out activities that bring you access to your creativity like mind-mapping and idea graphs.
Don't wait to take action. We all have plans, but sometimes we get stuck in the planning stage, waiting until that perfect moment to jump in. (How many new diets start on New Year's?) Change can be hard. but taking small, incremental steps is much more effective (and less overwhelming) than waiting until everything is just-right to start a new plan all at once.
Embrace radical collaboration. Think out-of-the-box and out of your comfort zone to find interesting people to help you on your journey. Consider strengths and perspectives that you may have discounted in the past and facilitate real collaboration.
Career Myths
Dysfunctional beliefs show up over and over again in when we think about our career. These career myths are untrue, not helpful, and get in the way of forward progress.
Career Myth #1
"I have to select the right major for my career path and commit to that field."
Within 10 years of graduation, 80% of people with a bachelor's degree are working outside their major field of study. The correlation between what you study and what you do is extremely low.
There are many other variables that drive our career direction including internships, relationships, the ability to influence authority, and more.
Career Myth #2
"I need to identify my passion and use that as a springboard to my career."
Many people find themselves thinking, "I like a lot of things, but I'm not sure what my passion is so I can't take the next step," and it becomes a roadblock.
This toxic belief is very widespread, but an interesting notion that Designing Your Life stresses is that, in fact, passion is the outcome, not the input. It's the end of the game, not the beginning.
It is only through the process of exploration that we ignite our passion. You don't need to have that spark at the beginning.
Career Myth #3
"I'm too late. I should know where I'm going by now and have a fully drawn map with clear steps about getting there."
The urge to compare ourselves to others is strong, and social media that gives us shiny slivers of others' lives doesn't make it any easier. Feeling like our peers are ahead of us and we ought to have detailed future plans leaves us stuck where we're at now.
"It's not fair to judge your younger self – even your younger self three months ago – that did not have the insight that you have now," shared Maggie.
Without our past experiences (and regrets), we could not gain the clarity and perspective of the present, and rather than expending mental energy agonizing over the past, an important step forward is owning where we are now and beginning at exactly this point.
More tools and resources
Designing Your Life outlines many more principles, career myths, tools, and activities that apply to both personal and professional development for everyone from students to retirees. The 45-minute webinar covered even more valuable in-depth advice. If you missed it, you can view the entire webinar online anytime and explore more tools and opportunities:
Business Career Connections also offers exclusive resources as well as personalized coaching for job-seeking Business School alums.
The ongoing Career Edge Webinar Series, hosted by the CU Denver Business School Alumni Network (BSAN), offers valuable insight on local industry trends and professional development and is presented by our alumni and local business experts. The sessions are completely free and online. View past webinar recordings and register today for Thinking of Quitting Your Job? 6 Questions to Ask Yourself First on Feb. 27, 2020 at 12pm MST.