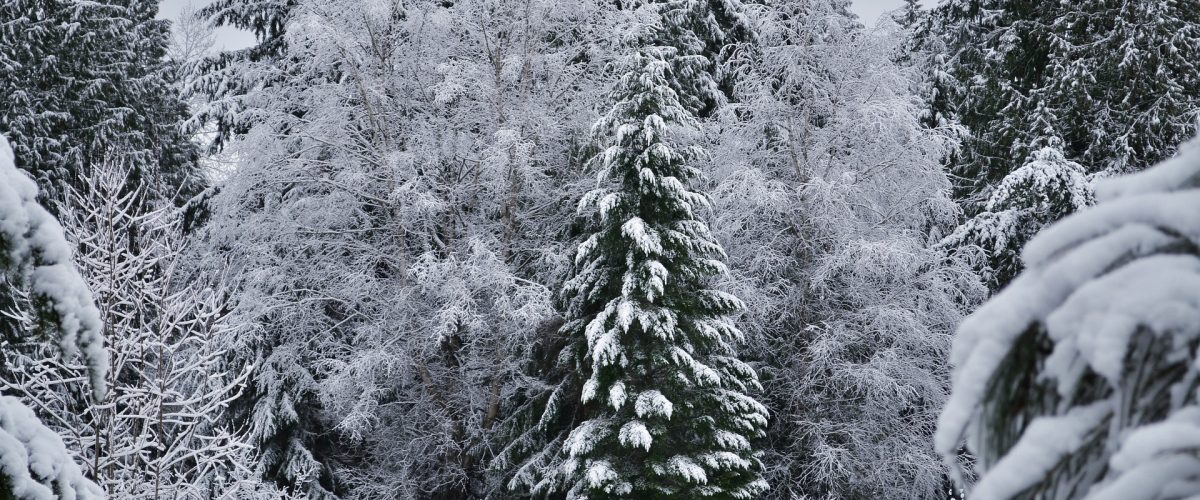 Snowy days are wonderful, and we are fortunate to get so many of them here in Colorado. Nothing is better than curling up with a warm cup of coffee and watching the snow fall, except maybe going outside for a snowball fight. But if you're on campus and looking for a way to enjoy the snow between classes or before heading home for the day, consider taking some time downtown to enjoy our beautiful city in the snow. Here are a few things you can do near the Business School during our next snowfall.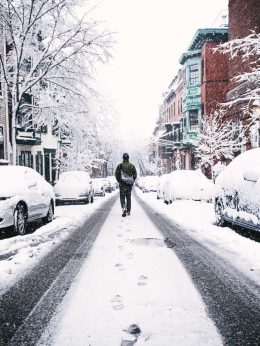 Outdoors
Bundle up on a crisp snowy day and head outside.
Ice Skating
Just a few minutes' walk from the Business School lives the Downtown Denver Rink at Skyline Park. This rink is open November 26 through February 16. Entry is free, and skates are available to rent. The rink boasts over 407,406 skaters in the past ten years.
Only a few blocks away, the 16th street mall is a great place to peruse shops, try new foods, and explore attractions. The MallRide runs up and down the one mile stretch for free, so if the cold gets a little intense, you can hitch a ride and warm up at the same time.
One block over from the Business School, you'll find Larimer Square. This cute street, lined with lights and Colorado flags, offers a number of things to do. Check out a charming boutique or eat at one of the restaurants. Don't miss the hot coffee and delicious treats at The Market at Larimer Square.
Explore a Park
The Business School is near several parks. Walk down to Cherry Creek, just a few blocks away, and enjoy the water while you follow the trail to Sculpture Park or further to Sunken Gardens Park. In the other direction, you'll find Confluence Park and Gates Crescent Park. It may be cold, but you can still enjoy being outside and surrounded by open space.
Art Walks
On the first Friday of every month, there are several art walks available around Denver. One is on Santa Fe and is a year-round event, 5:30-9:30pm. In RINO, 6-9pm, on first Fridays, you can explore art and enjoy the amazing street art surrounding it. Other art walks and options pop up around the year.
There's nothing like being surrounded by nature on a beautiful snowy afternoon. From downtown near the Business School, most hikes are a bit of a drive, but there are several nearby. Options close to Denver include Chief Hosa in Genesee, Waterton Canyon in Littleton, or Bluff Lake Nature Center, just east of Stapleton. Some trails may be too snowy, so research before you go.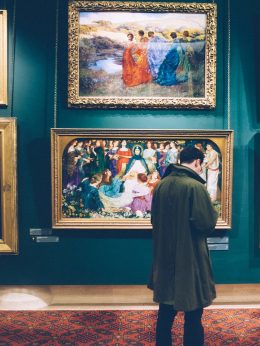 Indoors
Not feeling up to braving the cold? There are plenty of options indoors for your enjoyment.
Art Museums in the Golden Triangle
A twenty-minute walk or five-minute drive from the Business School, the Denver Art Museum is a perfect place to explore on a cold day. Peruse exhibitions that are often changed month to month and learn more about different art forms. Students get a discount entry rate of $8. Next door is the Clyfford Still Museum, "a breathtaking art museum dedicated to the mysterious life and revolutionary art of a modern master." Don't miss the Kirkland Museum of Fine and Decorative Art across the street, which houses three principal collections and includes the original studio and art school building of artist Vance Kirkland.
Catch the MallRide at the 16th Street Mall or walk five minutes, and you'll arrive at Tattered Cover LoDo. This bookstore the perfect place to curl up and lose yourself in another world, browse for your next read, and even participate in events that may be happening. Check their calendar for author talks, book signings, and lectures.
A six-minute walk from the Business School, the VR Arcade has a large selection of virtual reality game experiences. Reservations are recommended, but walk-ins are welcome. Prices start at $10. Spend some time gaming with friends or experiencing the technology of VR alone.
Sick of sitting around? Visit the CU Denver Wellness Center, just a few blocks from the Business School. Here you can get out all your excess energy working out, taking fitness classes, and utilizing the climbing wall or pool. There is also a video game area, table games for friends, and even a nap room.
Indoor Putt-Putt Golf
Visit Urban Putt, "a mini-golf steampunk fantasy come-to-life" consisting of 18 mini golf holes that are divided into two nine-hole courses. Urban Putt is inside the historic Denver City Cable Railway Co. building located at 1201 18th St, and has a kitchen serving cuisine made with local ingredients and a bar serving local craft beers and custom tap cocktails.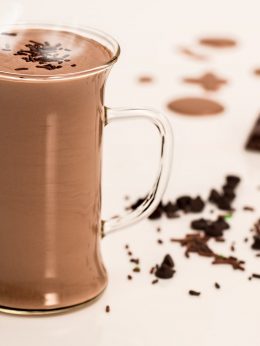 Head over to the REI store in Confluence Park to check out new gear, people watch, and use the indoor climbing wall. The REI Denver Flagship Climbing Pinnacle is a 47-foot wall with over 6,400 square feet of hand-sculpted rock surface. The Pinnacle was modeled on the sandstone bluffs found throughout the Front Range of Colorado, much like the Flatirons of Boulder. The Pinnacle offers an incredible variety of climbing terrain. It contains 12 top-roped routes and 2 lead-climbing routes ranging in difficulty from 5.4-5.13 on the Yosemite Decimal System.
The Library
The Denver Public Library is a fantastic place to spend a day. They have resources from books, film equipment, computers, sewing machines, and more. Getting a library card is free. If you don't feel like going that far, you can check out the Auraria Library on campus.
Coffee Shops
From Starbucks to small local chains, coffee shops are a great place to sit down with your homework or friends and spend time. Some close and cute shops include Little Owl Coffee, Kaffe Landskap, and The Mercantile in Union Station.
The options are endless when you are looking for something to do on a snow day, even once you come inside. Make a pillow fort in your home or dorm. Prepare some hot cocoa and curl up to watch movies all day. Create a makeshift sled out of a cookie sheet or the lid of a garbage can. Build a snow fort or snow person. Get creative and put yourself out there. One of the best things about a snowy day in Colorado? The sun will come out tomorrow.