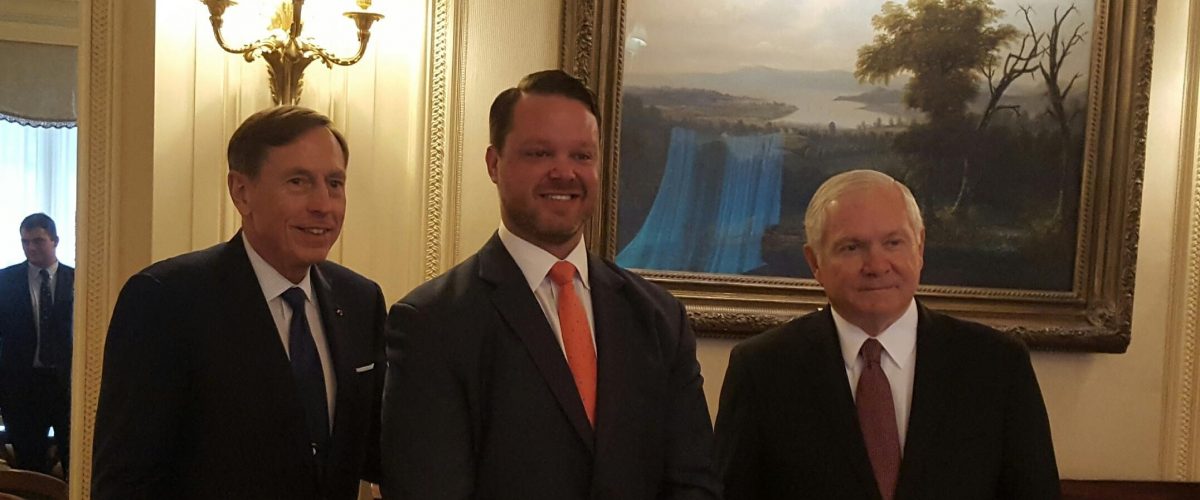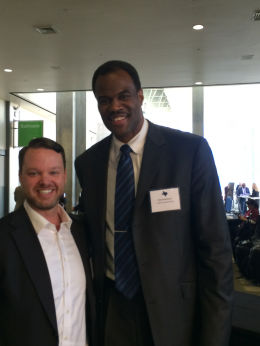 Why did you decide to get your MBA at CU Denver?
I spent the first decade of my professional life as a small business entrepreneur. In 2010, my wife was given an incredible opportunity to grow within her company and lead a regional sales team in Denver, CO. I sold my small businesses and spent a few months soul searching to figure out what my next steps would be.
Moving to Colorado provided a great opportunity to have a clean slate, earn my MBA, and pursue a new career path, while also leveraging my prior experiences building a great team and business.
How has your graduate education impacted your career?
Investing both time and capital into my education was really a career and life altering event for me. Making the decision to attend graduate school is among a handful of experiences that I can point to that forever altered the trajectory for my life and career. Graduate school allowed me to make lifelong connections with classmates, alum, industry colleagues, and members of the CU Denver staff that I will forever treasure.
What was your experience like as a student here? What were some of your most memorable experiences?
The two most impactful and memorable experiences I had while at the Business School were on a day-to-day basis with my team cohort and during our international trip. My observation was that everyone in the program is a high achiever by their own accomplishments and merits. The brilliance of the cohort method is that it quickly identifies your individual strengths and areas of improvement. I was very fortunate to be surrounded by such a wonderful group of classmates and team.
Another very memorable experience was the international class trip, which was touring Germany and France for the Class of 2012. During this experience, we really put all our case studies and book work to the test and were able to visit some of the world's largest corporate and government agencies – including the likes of Mercedes-Benz global headquarters, IBM European headquarters, Deutsche Bank, and the European Central Bank, just to name a few. The University facilitated world-class private events for us at a host of institutions, where we were given an audience with C-suite leaders to walk us through a day in the life or a specific workflow or strategy that was critical to their success.
What was the biggest difference for you between undergraduate and graduate school?
Graduate school – MBAs in particular – are known for a heavy use of case studies. I personally found the case studies to be extremely helpful in preparing me for my future career journey, as they changed my approach to decision-making and problem solving. I'd also note that people in graduate programs are typically a little further along in their careers and tend to offer more depth and breadth of perspectives to the collective experience versus in an undergraduate program.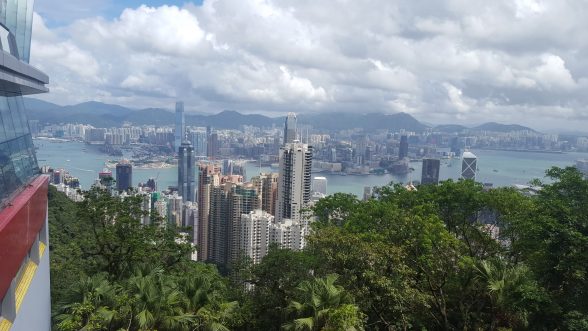 What is your current profession and where do you work?
I am a Vice President at HarbourVest Partners, a global private markets asset management firm with ~$68 billion of institutional assets under management, focused on leading deal sourcing and origination. Headquartered in Boston, MA, HarbourVest leverages a global footprint with 10 offices worldwide and ~600 professionals to safeguard and invest capital on behalf of public pensions, foundations, endowments, and sovereign wealth funds, among other intuitional investors.
What led you there?
After Business School, I spent one year at a valuation consulting group and law firm focused on the valuation of hospitality assets. While only one year, this experience really laid the ground work and foundation that led me down the path of pursuing a career in investment management.
From there, I joined the Investment Management Division of the Teacher Retirement System of Texas, a ~$160 billion public pension that manages capital on behalf of 1.6 million Texas Teachers. The education, opportunities, and exposure that I had at Texas Teachers forever altered the trajectory of my career – something that would have never been possible without earning my MBA from CU Denver Business School.
What do you enjoy most about your job and/or industry?
I get to be a part of a fast-paced industry, every day brings a new challenge. I am part of an organization that has hundreds of high quality, high character, and talented professionals which brings out the best in our people, culture and firm.
Most of my time is spent cultivating and/or creating investment opportunities with our global network of investment partners, and I very much enjoy the intellectual puzzle that goes into solving complex problems and creating a win-win dynamic for our investors, partners and various other stakeholders.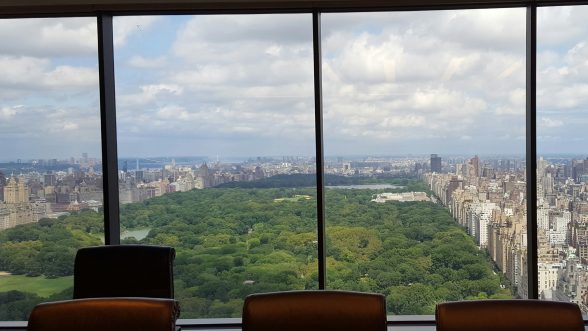 Any advice for our students?
Fail fast, fail smart. Failure is inevitable, however, the earlier in your career you fail, learn from your mistakes and then move forward, the better off you'll be. Nobody expects you to know it all early in your career and they are far more understanding of mistakes when you're just starting.
Own your mistakes and get help. Related to fail fast, fail smart, it's critical that you own your mistakes and immediately make them known to someone around you. Most of your deliverables in a professional setting will be a part of a bigger body of work. An error anywhere in the body of work is an error for the entire project. If you find a mistake, call it out, own it and seek help from someone else to course correct. People forgive mistakes, they don't forgive knowingly covering a mistake up.
Network intentionally and intensely: Don't network to get something from others, network to be a resource to others. I've built an incredible professional network over the last eight years by investing time in creating meaningful relationships. One of the force multipliers of a strong network is the ability to connect the dots for those around you, with no expectations of personal gain. Meaningful relationships are a critical component to overall well-being.
Believe in the power of wandering. People are often too concerned with staying in their lane. It's a big world out there, get out and wander a little bit. You never know what personal and/or professional opportunities you might find!