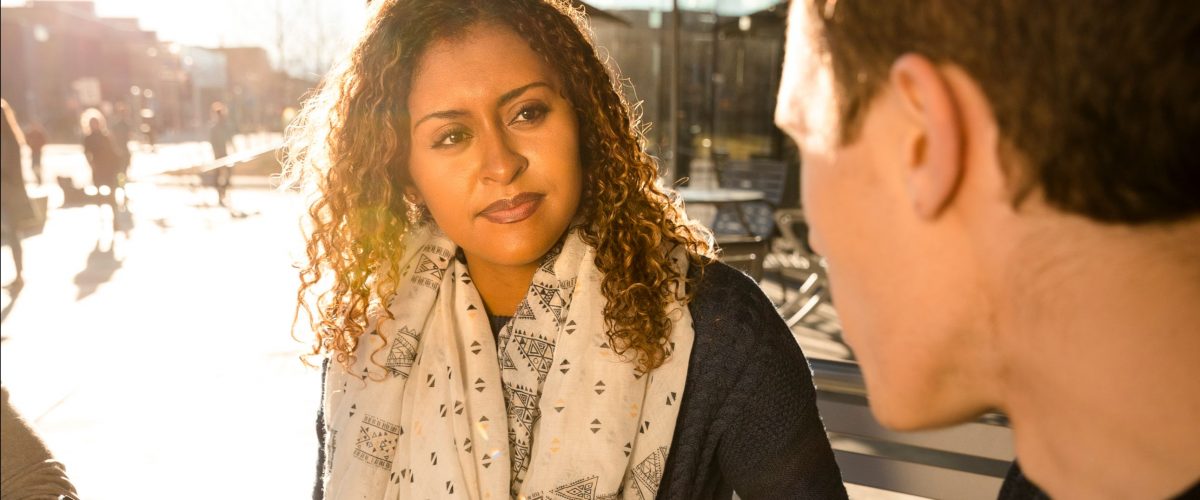 Alumni mentoring is becoming recognized as one of the most critical components of the college experience. Feeling supported and having deep learning experiences during college means everything when it comes to success after graduation. Unfortunately, many graduates miss out on a key element of that support while in college: having a mentor.
The Business School Alumni Network (BSAN) tackled this challenge by launching a new alumni mentor program this Spring, partnering with Mentor Collective, an international online mentoring community, to pair over 325 Business School upperclassmen and alumni together.
Students and alumni are matched based on common interests including field of study, background, and professional aspirations. To get started, students and mentors register and complete a simple online survey to assess personality and experience.
Students learn what to expect after graduation, how to approach challenges, and gain career advice and valuable insights, while alumni mentors build their networks and develop skills to become better professionals and leaders.
Of course, at the start of the year, few could have imagined how uncertain things could get for students graduating during 2020. The support and guidance of mentors proved more valuable than ever.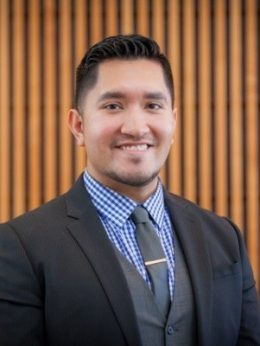 Bryant Burciaga graduated in 2015, triple majoring in Management, Finance, and Marketing, and now works as an Investments Business Analyst at Janus Henderson Investors. "Signing up for the mentor program was a way for me to give back," he said.
As a first-generation college student, Bryant was always looking for opportunities to connect with other people and get a better understanding of what the world is like after college. "Putting myself back in those shoes, I wanted to share my experience and give some guidance. I found a lot of value from my mentors when I was in school – I picked their brains about their career paths, bounced ideas off of them, and got great advice. I wanted to replicate that experience for my mentees."
Bryant had weekly calls with each of his three mentees to check in on resume progress, recommend events and opportunities, and give career advice. "One of my mentees was very interested about getting a good finance internship. It was nice being able to share my experience about different career pathways and help him navigate how to get there," Bryant said.
Two of Bryant's mentees graduated in Spring 2020. "With hiring freezes and rescinded offers, my role has been a lot of encouragement and support that this is only temporary and encouraging them to prepare for when things bounce back," he said.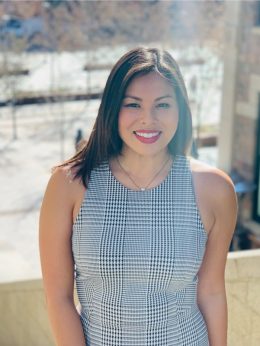 Kathleen Timbol earned her BSBA in Marketing in 2014 and has built her career in product marketing at Arrow Electronics and TTEC. Growing up, Kathleen didn't have any mentorship in academics or career and had to find her own way. "Looking back, I wish I did have a mentor, so I'm proud to have the opportunity to fill that gap for others," she said.
Kathleen felt like her mentees were great matches for her, even though they were very different personalities with different ways of communicating. "I think it's great practice for me as a people manager," she said. "It never feels like a burdensome task or something to check off my list – I look forward to meeting my mentees and I'm glad that they are really engaged and asking many questions and initiating meetings. It's really encouraging to me as a mentor."
Kathleen meets with her mentees over video calls to review their resumes, talk about internships, and help steer them in a career path that will be fulfilling. "I had people in my life who might not have been official "mentors", but I looked to them in that sense. Being able to share my experiences with people who are going through similar things that I did has been really valuable for both me and my mentees."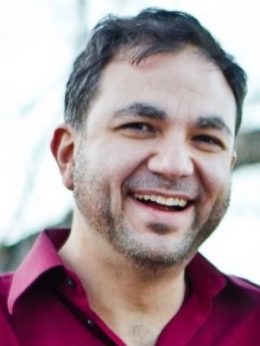 Don Maestas earned his MBA in 2016 and owns an Executive Coaching and Professional Counseling company, DRM Solutions. "I was a first-generation high school graduate. When I look back at my college career, I can see there was so much that I missed out on during my undergraduate degree just because I didn't know any better," he said. "I learned the hard way, so I am happy to be able to help others avoid missed opportunities.
With a background in clinical therapy and career coaching, Don was uniquely positioned to provide emotional support and career guidance during these times of crisis. "Both of my mentees started out frustrated with the pandemic ruining plans but I helped them adjust their expectations and they adapted quickly," Don said. As a business owner himself, Don was also able to share first-hand knowledge and advice with one of his mentees that was looking to build their own small business.
"I think it's immeasurably important to help others get the most out of their college experience and transition into the post-college world. I think it's a great program that I really wish I would have had when I was in school."
Preparing for a career after college can come with a learning curve, and we know that mentors make a difference. Having a supportive mentor helps students feel less overwhelmed and better prepared to navigate academic challenges, manage stress, and maintain wellness. If you're a Business School alumni interested in mentoring a current student, register here.