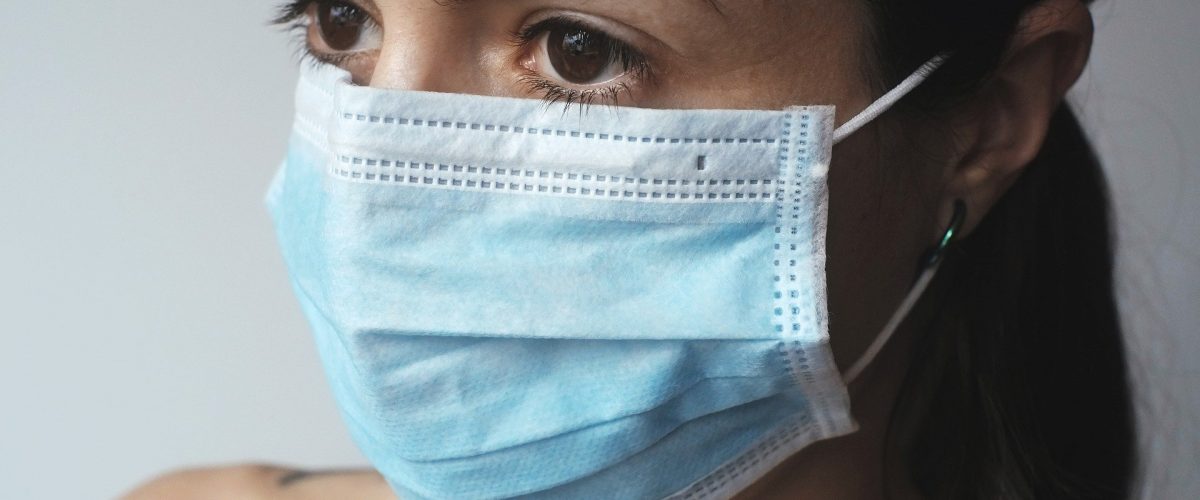 COVID-19 has brought challenges to almost every industry and profession. The CU Denver Business School has been exploring some of these challenges with the Denver business community through webinars and virtual events. The Risk Management and Insurance (RMI) program led the charge, being the first program in the Business School to organize a public event regarding COVID-19. They hosted a webinar on managing risks during the global pandemic on Wednesday, May 6 which over 80 students, faculty, staff, and local industry partners attended. RMI External Relations Coordinator, Sarah Kelsey, organized and moderated the discussion, featuring questions submitted by attendees in advance answered by four panelists, three of which are graduates from the RMI Program.
The Panelists
Terry Lee, Associate Vice President & Chief Risk Officer, University of Colorado, RMI Advisory Council Member
Emily Buckley, Director of Risk Management, Kroenke Sports & Entertainment, RMI Program Alum
Lissa Stauff, Senior Manager in Risk Management, RTD, RMI Program Alum
Randal Maestas, Risk Manager, CoorsTek, RMI Program Alum
"It was wonderful to hear from industry leaders, including alumni of the CU Denver Risk Management and Insurance Program, working in our community as risk managers," said Ajeyo Banerjee, director of the RMI program. "They are helping protect Colorado during this COVID crisis. The CU Denver Risk Management and Insurance Program prepares the next generation of risk professionals to identify, measure and evaluate risks that can affect a business. They look at what can go wrong in a business, and develop strategies to minimize these risks. With a 100% placement rate after graduation, our graduates are in high demand."
Factors in Safely Returning to the CU Campuses this Fall
Student, faculty, and staff safety is of the utmost importance when it comes to approaching the return to campus. All of those stakeholder groups have been offered the opportunity to give feedback. While some details are still being finalized, you can rest assured that precautions and national/state guidelines are being followed. "We want to ensure our employees and students feel safe to come back," said Terry Lee, Associate Vice President and Chief Risk Officer at the University of Colorado. "I will be using some of the suggestions to implement in our campus safety committee as we are currently developing policies and procedures to return back to campus this fall," said Business School Facilities Manager, Buddy Gregory.
Things to Consider When Considering Bringing Employees Back into the Office
The safety of employees is a massive consideration in the field of risk management and insurance. Each of the four panelists agreed that employee safety was the top priority in organizational decisions at this time. They recommended following state, federal, and local guidance, which eliminates some of the risk.
"We want our employees to be ready and comfortable to return," said Randal Maestas, Risk Manager at CoorsTek. Being prepared for an uptick or second round is a risk that everyone faces, so reducing risk is the biggest hurdle. "Letting employees get lax is our biggest concern. It's so important for us to communicate procedures, provide personal safety equipment, and ensure safety measures are upheld," said Randal.
"We're focusing on everything from physical safety to mental health," added Emily Buckley, Director of Risk Management at Kroenke Sports & Entertainment. "There is a lot of anxiety around COVID and people are scared, we are offering free counseling sessions to employees who desire it."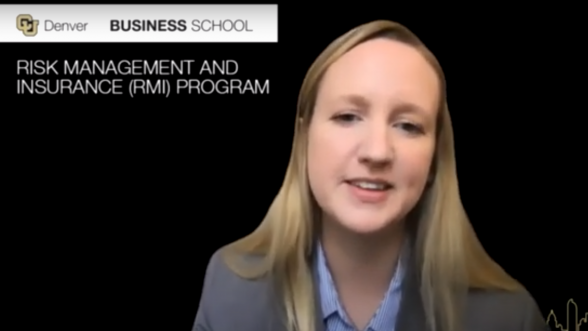 Handling External Risk
Customers are a huge part of how most organizations do business. Companies not only have a duty to their employees but also their customers and other stakeholders. Handling risks for customers is essential.
For RTD, managing their ridership is a big part of this initiative. In order for RTD to minimize risk, bus capacities are lowered, masks are required, protective shields have put up between customers and the driver, riders board at the back, and nightly sanitations are utilized to minimize risks. While it can be hard to enforce this, extra signage and security have increased.
In other industries, manufacturing plants, like those at CoorsTek, are closed to the public with restricted access beyond employees. Most companies are on traveling freezes or limited travel. All in all, businesses are trying to figure out the safest ways to let customers return to places like universities and sports fields.
"The presentation showed that even amongst operationally diverse agencies, risk management principles are consistent. As a student, this is important because the principles that I learn from the CU Denver Risk Management & Insurance program can be applied to any risk management position," said student Loriann Smith.
Finding Success in the RMI Field
With a 100% placement rate after graduation, the Risk Management and Insurance industry is full of opportunities. The panelists had tips for current students as they begin their careers.
"Risk management is about relationships; your word and reputation mean something. Do your best, learn as much as you can, and admit to yourself that you won't always have the answers, and that doesn't mean you can't find them," said Lissa.
"Network within the local community, join chapters, put yourself out there, and get to know people. It's a close-knit community, so it's important to get your foot in the door," added Emily.