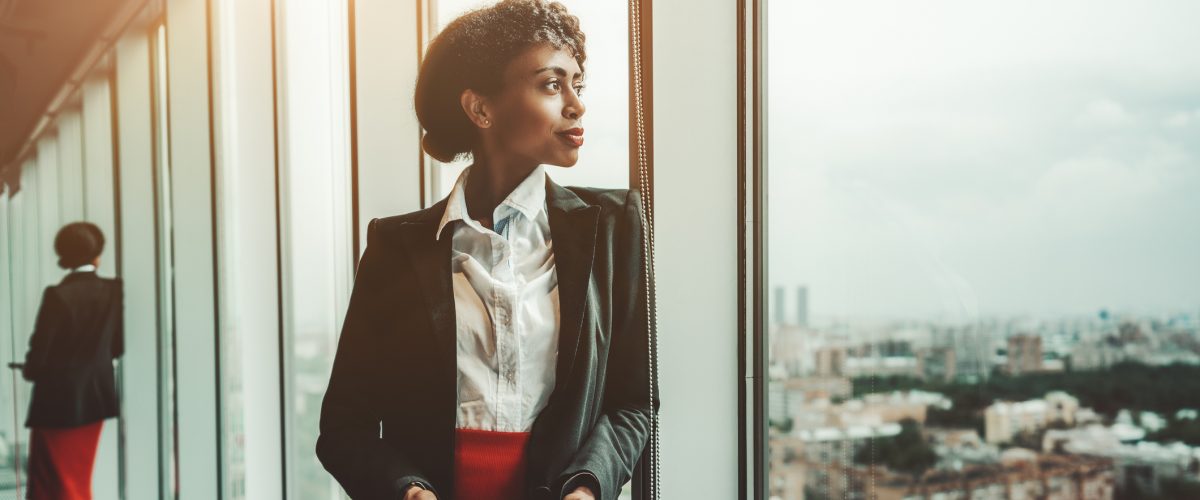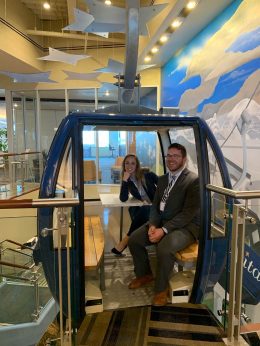 Ethics OnSite gives students an unparalleled opportunity to spend time on-location exploring ethical challenges and opportunities from some of the nation's leading organizations. Students walk away with hands-on experience and valuable connections to top-level executives. The program, hosted by the Daniels Fund Ethics Initiative (DFEI) at the CU Denver Business School, is open to all CU Denver students, both graduate and undergraduate, with out-of-town travel expenses paid by the DFEI.
Ethics OnSite gives students the opportunity to learn first-hand how companies handle ethical issues that arise. Companies set up meetings throughout the day with various high-level staff members who face ethics and compliance issues in their everyday work. Others include breakout sessions for students to interact with company executives on particular topics relating to business ethics.
During Ethics OnSite programs, companies cover topics like:
The difference between ethics and compliance (E&C) and how E&C relate to risk management
Careers and getting started in ethics, compliance, and/or risk management
Corporate governance techniques to mitigate the risk of an ethical breach
Specific examples of ethical challenges faced by the company


"I think site visits like these are incredibly helpful because you can read about ethics and talk about it in the classroom, but it seems to make more of an impact when you get to experience the ethical culture of an actual company and hear about how they have responded to their own ethical mistakes and successes."


— Kaitlin LaFlamme, MBA '20, Ethics OnSite participant
Ethics OnSite was established in 2015. Recent programs included the Fall 2018 schedule, sending students to New England to visit and learn with top, multinational manufacturing companies: Pratt & Whitney, a global aerospace engine manufacturer; BAE Systems, an international defense, security, and aerospace company; and Olympus, an optical and digital precision technology manufacturer. Spring 2019 featured financial institutions and healthcare with visits to US Bank in Minneapolis, Wells Fargo in Charlotte, NC, and DaVita in Denver.
"I learned more in a day about internal business strategy and ethics than I would learn from a book. Speaking face to face with them on their own site made it a valuable learning experience because when they stated they did something, they also showed us how they did it."

— Jordan Walbecq, MBA '19, Ethics OnSite participant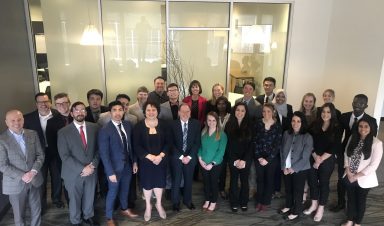 The spring 2020 Ethics OnSite program planned to send students the Washington D.C. area, but transitioned to a virtual format due to the COVID-19 pandemic. The program adapted with the rest of the business world and students received an unparalleled opportunity to learn and connect with executives at cybersecurity and defense contractors SAIC and BAE Systems as well as The World Bank, an international finance organization.
The program has also partnered with the DFEI at Colorado Mesa University to bring some of their students the unique experiential learning opportunity.
"Apart from it being an educational experience into how companies structure and implement ethical programs, Ethics OnSite was one of the best networking opportunities in my educational career as I was able have a round table conversation with top executives. What makes it even better was the kind of access given to us."

— Ranks Barima, MS '19, Ethics OnSite participant
In Fall 2020, students will spend time with high-level executives exploring ethical challenges and opportunities at FirstBank, one of the largest privately held banks in the nation. FirstBank, headquartered in Lakewood, CO, presents a unique perspective as the ethics function is run through the risk management office, which reports directly to the Board of Directors' Risk Committee.
"This should be of great interest to our students because it is a different approach than many other organizations take," said Ira Selkowitz CU Denver Business School DFEI Director and Senior Instructor. "Having the department which handles ethics report directly to the Board is an increasingly favored approach. It creates a "tone from the top" that ethics is of such paramount importance that oversight of the ethics function is handled by the Board, rather than by the legal or HR departments."
The FirstBank Ethics OnSite program and discussion will be hosted virtually on Monday, October 19, 2020.
About the Daniels Fund Ethics Initiative at the CU Denver Business School
The Daniels Fund Ethics Initiative (DFEI) at the CU Denver Business School is a grant awarded by the Daniels Fund aimed at strengthening ethics education for business students and extending ethical behavior beyond campus and into the community. The Business School uses the grant to instill a deep and unwavering ethical foundation through course curricula, events, and community collaboration.
The DFEI at CU Denver Business School offers many diverse opportunities for students to learn and apply ethics to their lives and future careers. Taking advantage these opportunities will help students build an impressive resume, express important values to future employers, and develop the tools needed to build lifelong personal and professional integrity. Explore more ethics-focused opportunities here.