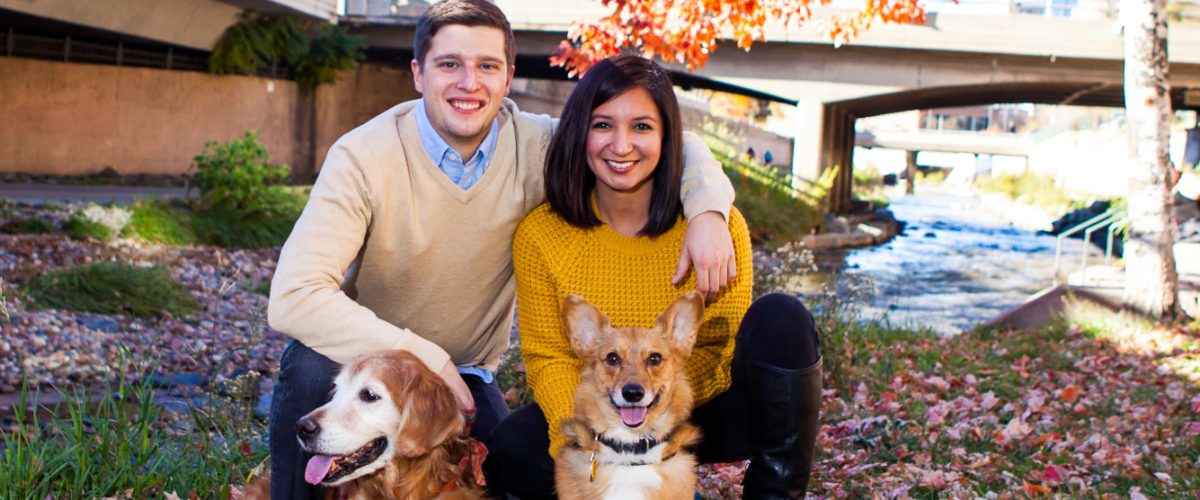 Jack Kroll has built strong roots at the University of Colorado. From undergraduate to career professional to alumnus to MS graduate to Regent, Jack is one of those people that seems to jump at every opportunity to get involved, take action, and continually strive to improve the lives of everyone around him.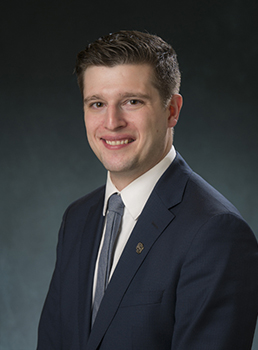 Making the most of undergrad
Jack, a Colorado native, decided to stay close to home at CU Denver and double-majored in Economics and English Literature in 2011. Even as an undergraduate student, Jack sought out opportunities to lead and make change. He joined Peer Advocate Leaders (PAL) and was a CU Denver Advocate. He was writer and editor at the student newspaper. Jack took advantage of a chance opening in student government and ran for Student Body President, which he won. He leveraged his role to serve as Chair of the Inter-Campus Student Forum, a position that allowed him to represent all 55,000 students in the CU system to the University's Board of Regents.
Jack's parents are college graduates (his dad even went back to earn his MA in History at CU Denver while Jack was an undergraduate) and Jack grew up with the security of knowing he'd get the opportunity too one day.
"I always knew I would go to college," Jack said. "But in high school I saw that for so many of my classmates, college seemed too far out of reach. That planted the seeds for my mission to make college more accessible for everyone, regardless of background."
Staying in the CU family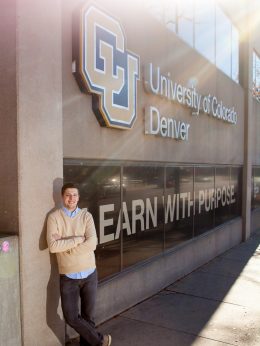 After graduation, Jack landed a position as Admissions Counselor at the Office of Admissions in CU Boulder. The role appealed to him not only professionally, but because he might now get the chance to directly affect change and help bring opportunity to those in need. On his first day, Jack serendipitously met his future wife, Vanessa, with whom he shares his passion for enhancing opportunities for college hopefuls from all walks of life.
The role turned out to be just what he'd hoped for, and for the past nine years, Jack has climbed his way up the ladder, now serving as Associate Director of Admissions.
"I love being on the frontline of the fight for access and affordability to higher education," said Jack. "It is my job, every day, to help students realize their dream of a college education."
Working alongside one another in the CU Boulder admissions office, Jack and Vanessa helped increase the total number of freshman students from communities of color by 30% and grew transfer enrollment by 25%.
Always moving forward
During his professional career, Jack continued to stay involved with CU Denver as an active and engaged alum. Jack served as the CU Denver Alumni Association President, where he helped the board to raise over $300,000 in scholarship funds.
The brother and son of veterans, Kroll is especially passionate about helping men and women transition out of the military and into college. He founded CU Boulder Military Student Day, which allows veterans and their family members to explore educational opportunities.
To continue his education and further his career, Jack enrolled at the CU Denver Business School part-time to pursue his graduate degree. Jack took advantage of flexible schedule options like online and evening classes and earned his MS in Finance and Risk Management this spring. Of course, like everyone, Jack was disappointed that the COVID-19 pandemic forced the commencement ceremony virtual.
"I know how hard my fellow students worked to earn their degree and how disappointed they were to have their graduation celebrations eclipsed by the pandemic," Jack said. "I'm am working hard every day to help support our students, staff, and faculty in need during these stressful times."
Taking the reins
Jack had worked with the board of regents as an undergrad so he knew that was the place to spearhead real change from the top. So, when the opportunity to run for office presented itself, Jack launched into action.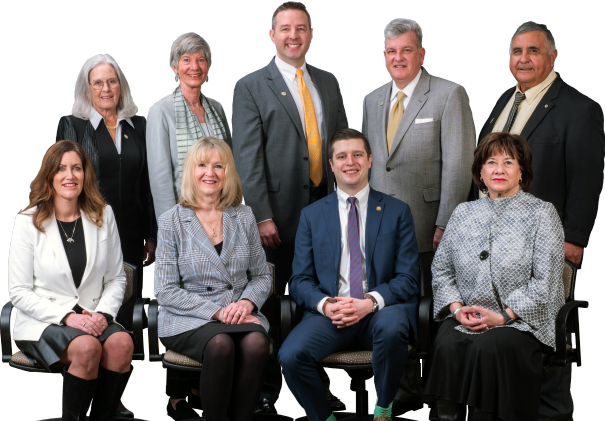 The board of regents consists of nine members serving staggered six-year terms, one elected from each of Colorado's seven congressional districts and two from the state at large. The board supervises the university and controls and directs all funds and appropriations. The board of regents holds the great responsibility to lead and guide the entire university system.
After a tough campaign (with lots of explaining exactly what it is that regents do), Jack won the election to represent Colorado's 1st Congressional District. Jack serves as Chair for the Finance Committee, overseeing the university's $4.6-billion budget, and Chair for the University Investment Advisory Committee, which advises on the allocation of the university's $2-billion treasury pool.
"I am passionate about advancing the cause of higher education, expanding access, and increasing affordability for all students," Jack said. "I am honored to be fulfilling the roles of an active alum, full-time employee, and regent for the University of Colorado."
Jack also has some advice for political hopefuls: "If you're going to run for office, pick a position with a six-year term!"
Take your chance to make a difference and get involved with the Business School Alumni Network today.